We only spent one day in Santa Fe, and I spent all day working from the hotel or a nearby Starbucks while Megan visited museums and walked around the downtown area. The next day, we drove to Albuquerque and I worked in a Starbucks near city hall while Megan checked out the sights on Central Avenue for a couple of hours before heading for the airport. So we didn't get many photos.
It was the off-season in Santa Fe – after Christmas and before spring – so the streets and businesses were deserted. Downtown Santa Fe felt like a ghost town, except for when we had dinner at the Shed, which was so crowded that we had to wait 45 minutes for a table. Here's a photo of Santa Fe Plaza taken on the walk  back from the Shed to our room at the Inn of the Governors.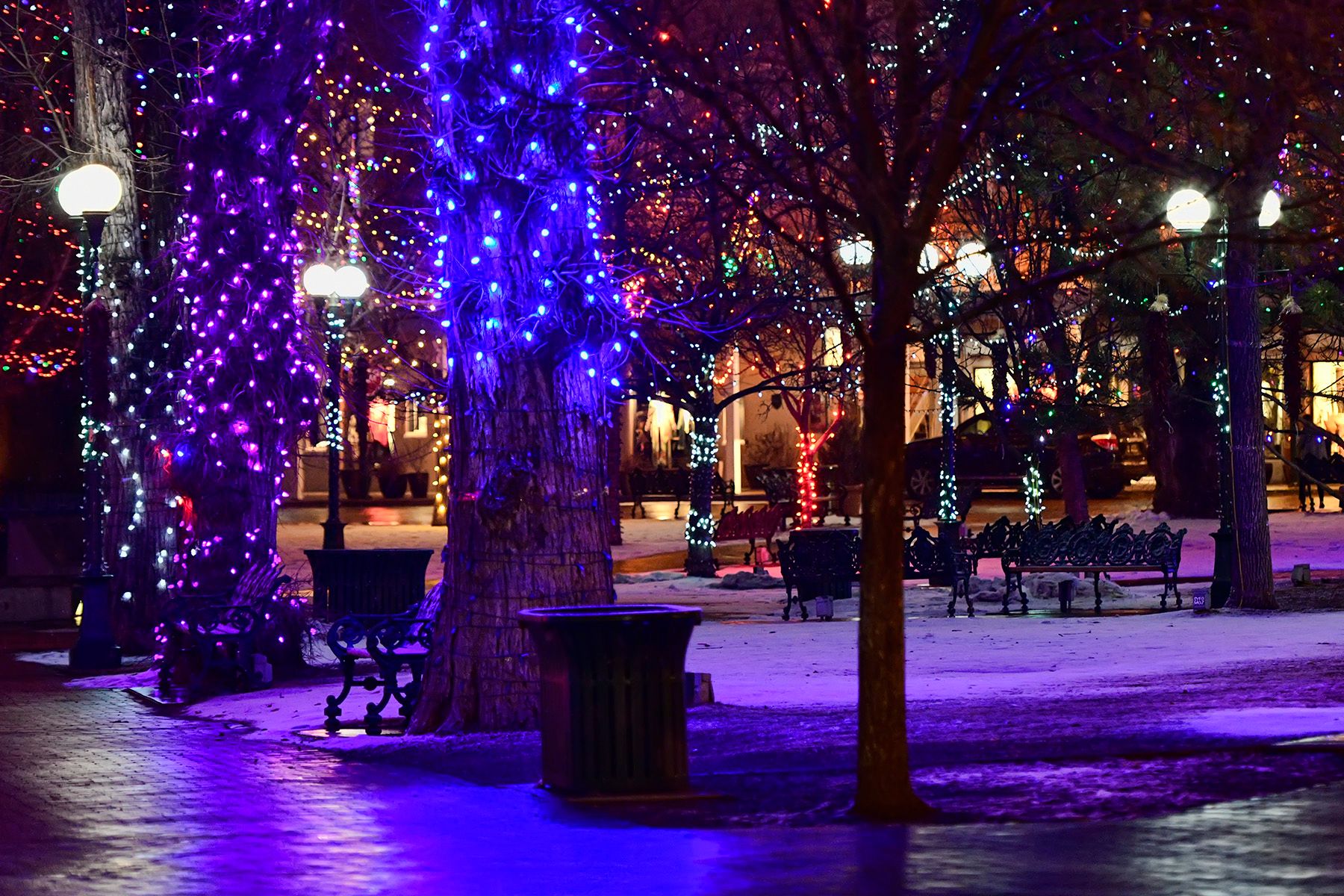 Our first stop in Albuquerque was The Candy Lady. This local candy shop got the gig to provide the TV series Breaking Bad with all of the fake blue meth they used in the show, and they're now a popular tourist destination. They sell little bags of blue meth and a variety of related paraphernalia and souvenirs.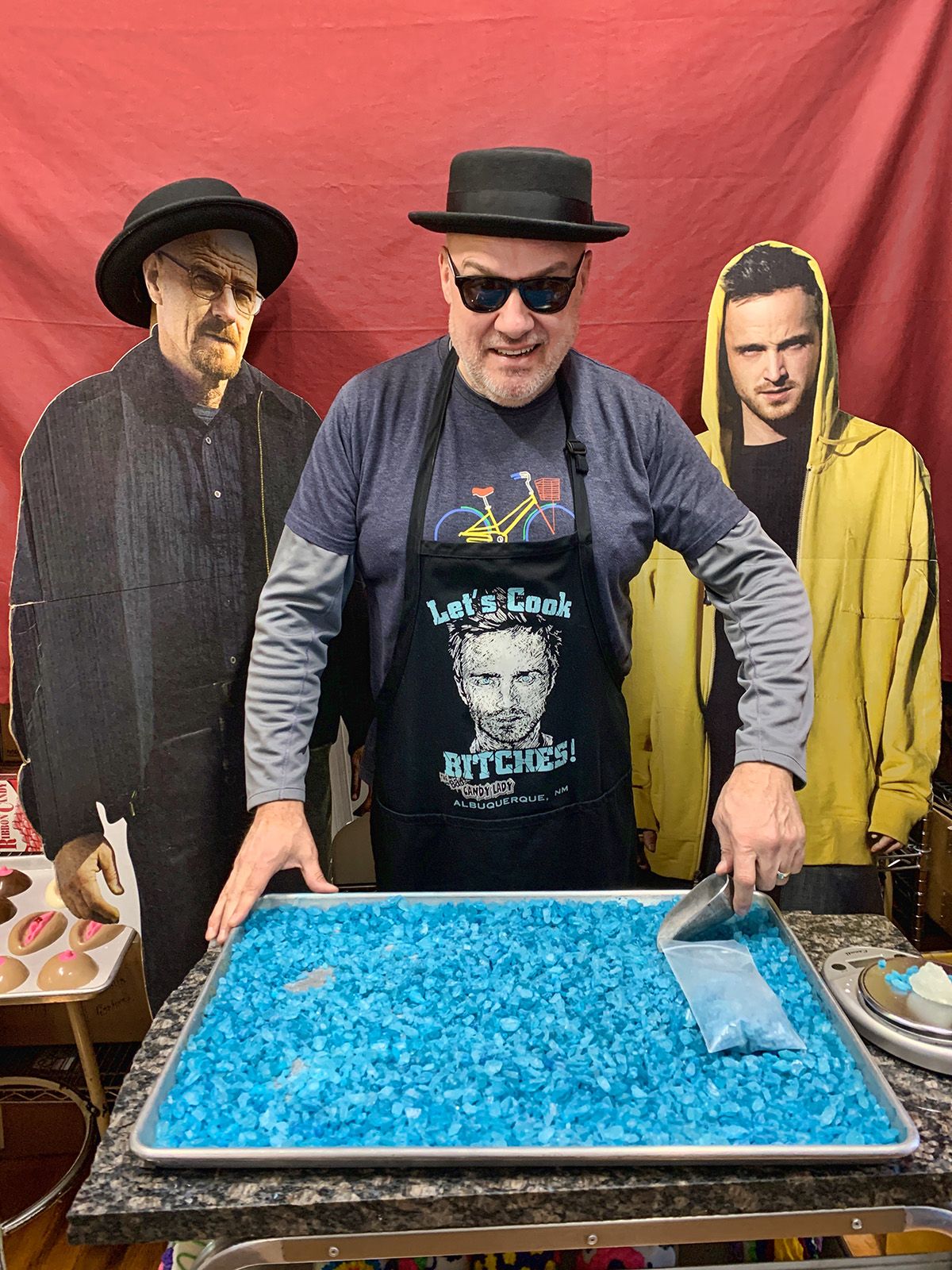 For lunch in Albuquerque, we checked out El Modelo in the Barelas neighborhood. For nearly 100 years, El Modelo has been a popular stop for tamales, chile rellenos, enchiladas, burritos, and other Mexican fare. It's a tiny storefront counter with a huge kitchen in back, and on a noon at Tuesday it was doing a brisk business including some huge takeout orders picked up by men who had obviously been working in the red dirt outdoors. Our burritos were delicious, and about $5 each.