Today we traveled from Monument Valley north into Utah, then down past Four Corners into New Mexico. This route covered remote stretches of the Navajo Nation and Apache Nation before crossing the Continental Divide at 7380 feet elevation and then wandering through the Santa Fe National Forest, where we took Highway  Cerro Pedernal, the "private mountain" of Georgia O'Keeffe, and then turned south and crossed the Rio Grande on at Española before arriving in Santa Fe just after sunset.
The day started early, when I woke up at 1:30AM and noticed a bit of light coming through the gap in the window shades. Could it be? After 24 hours of almost non-stop fog, were the stars shining through?
I got up and check it out, and it was clear outside! You could see the three famous buttes in the darkness: East, West, and Mitten. Then I saw that there was fog swirling around, and I knew from previous experience that conditions could change rapidly, sometimes in seconds. So I grabbed the camera and tripod, rush out to the icy balcony in my bare feet and underwear, and managed to get one 20-second exposure before the fog started obscuring the view. Within a few minutes, all you could see was fog again.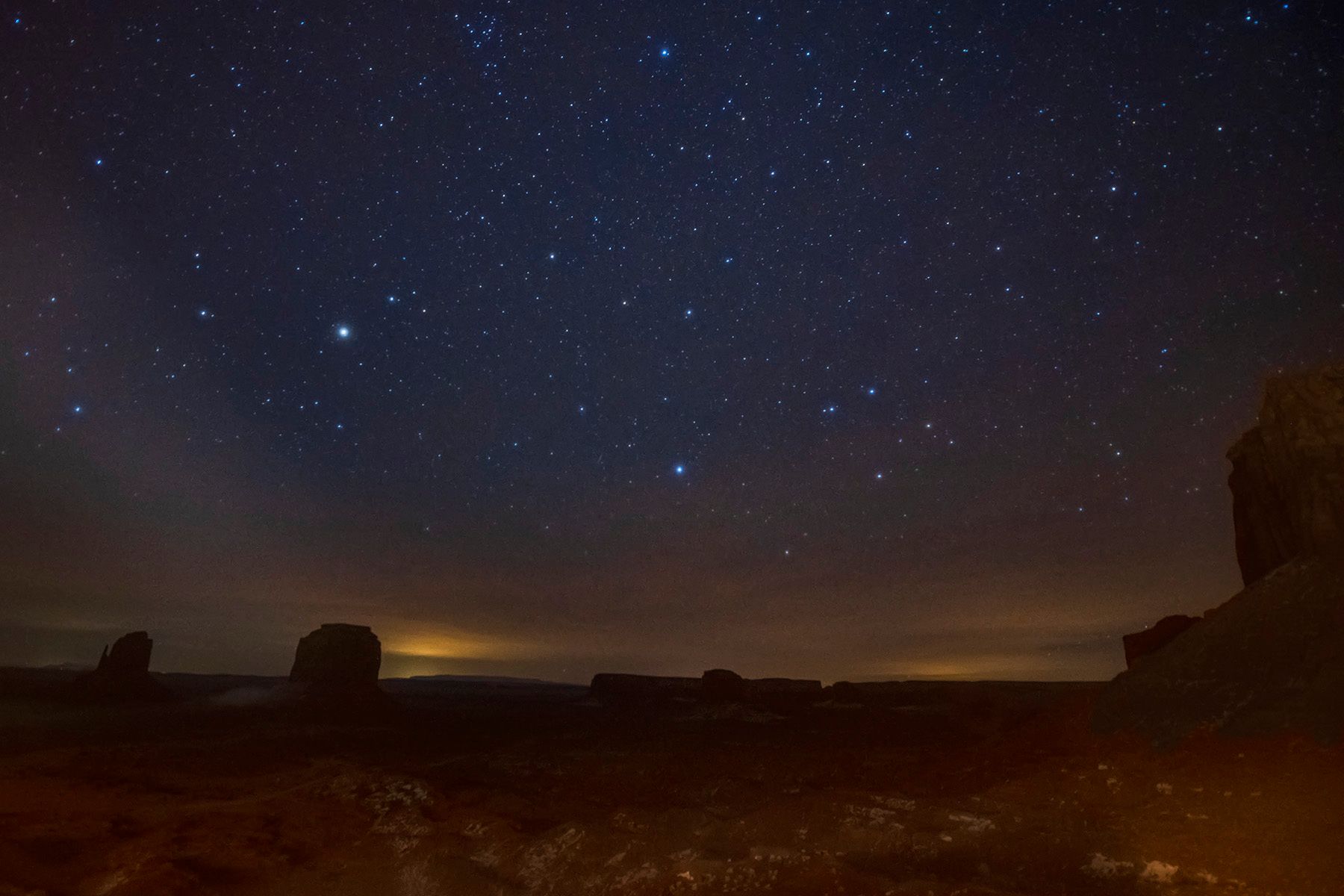 I went back to bed for a few hours, and at 6:30 I got up and found that it was once again clear.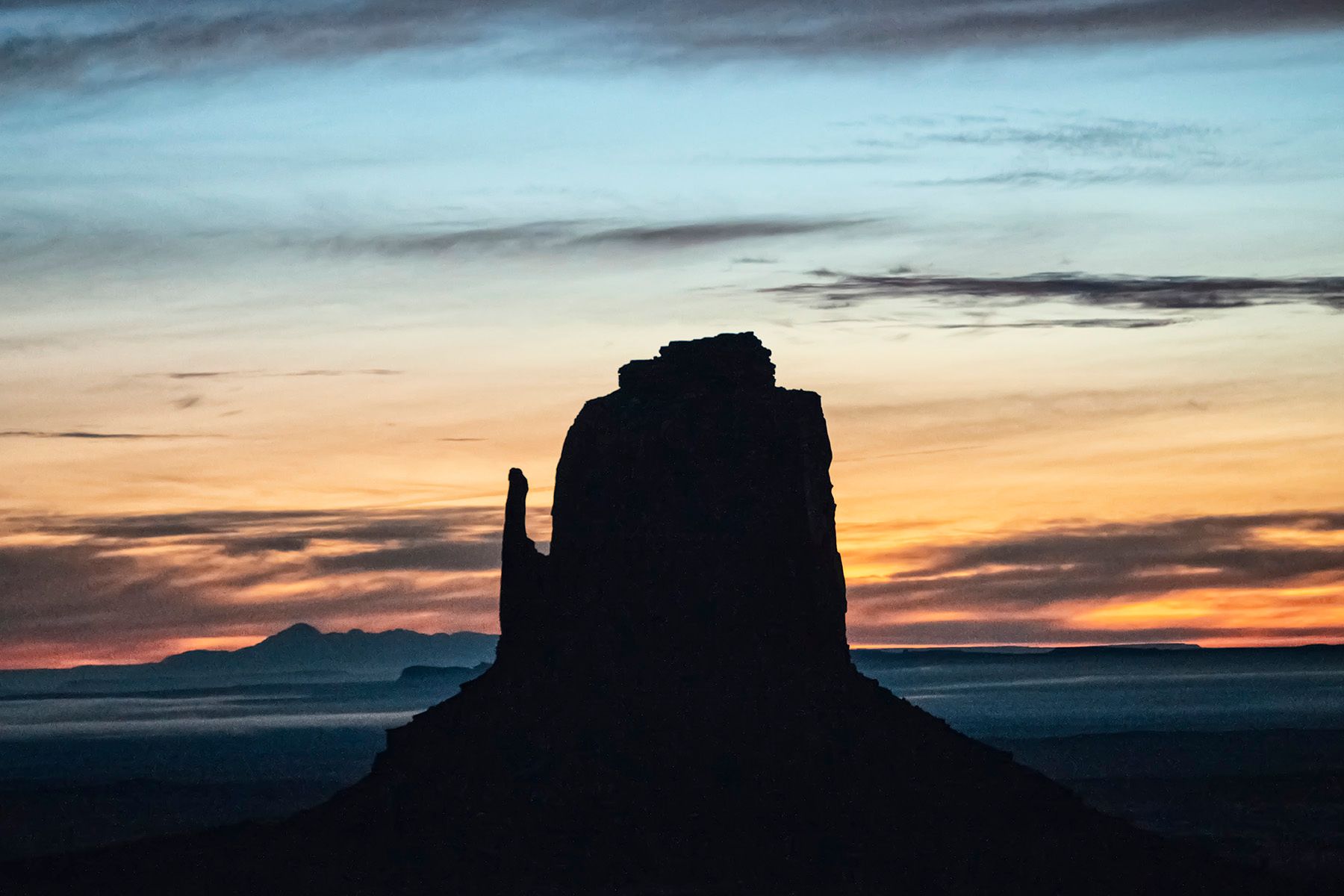 We went to breakfast a little after 7:00, and it turned out that the sunrise was most colorful while we were at breakfast. I just had my iPhone then, but snapped a couple of pictures.