Summit Lake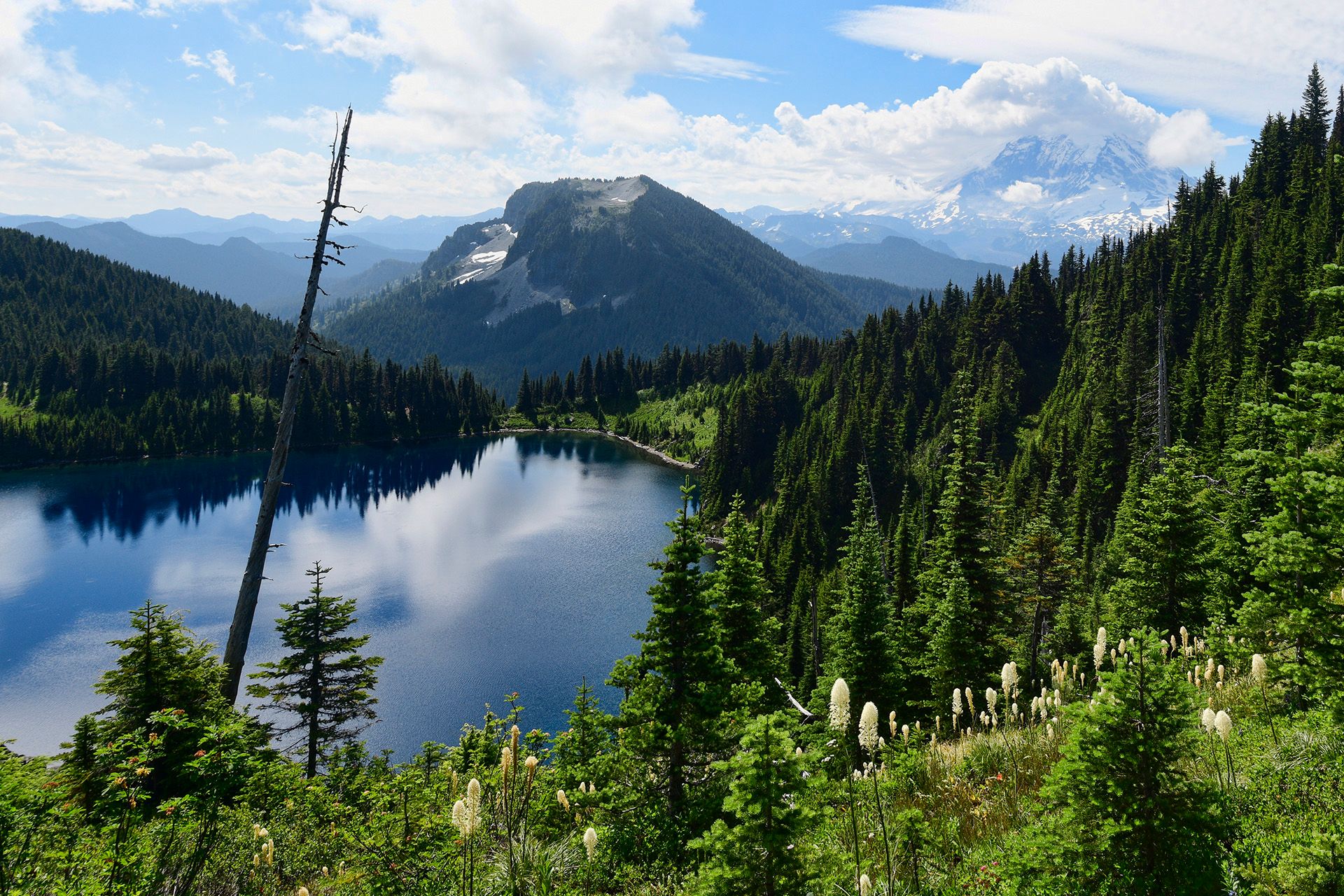 The view of Mount Rainier from Summit Lake is a classic, used on countless souvenir postcards and calendars. The popularity of this hike makes it a tough place to find any solitude, but by going early in the morning on a weekday we managed to have the peak to ourselves for a while before the crowds started showing up.
For general information about the hike and how to get there, see the Washington Trails Association page for Summit Lake Trailhead. A few other details to note:
The road to the trailhead is pretty rough in places, so a high-clearance vehicle is recommended. It would be possible to get there in a regular passenger car, but you'll need to know what you're doing and take it slowly and carefully.
WTA lists it as 6.1 miles round trip, which is probably measured to the lake itself. Our hike was 7.5 miles round trip, which included going up the peak at the edge of the lake, where you're rewarded with a spectacular 360-degree view of Mount Rainier and surrounding areas.
Since this trail is located just outside the boundary of Mount Rainier National Park, dogs are allowed. (Dogs aren't allowed within the national park.) We hiked with three dogs, and they got in quite a bit of off-leash time before other people started showing up. I leashed mine up for the walk back down to the trailhead, when we passed many people heading up for the afternoon.
The classic photo from this location is late afternoon or early evening, when the sun is from the west and hits the northwest face of Mount Rainier. We opted for solitude in the morning, so the mountain face was in shadows for us, but I'm planning to get back there soon for some photos during better lighting.