RIP, Alaskan Way Viaduct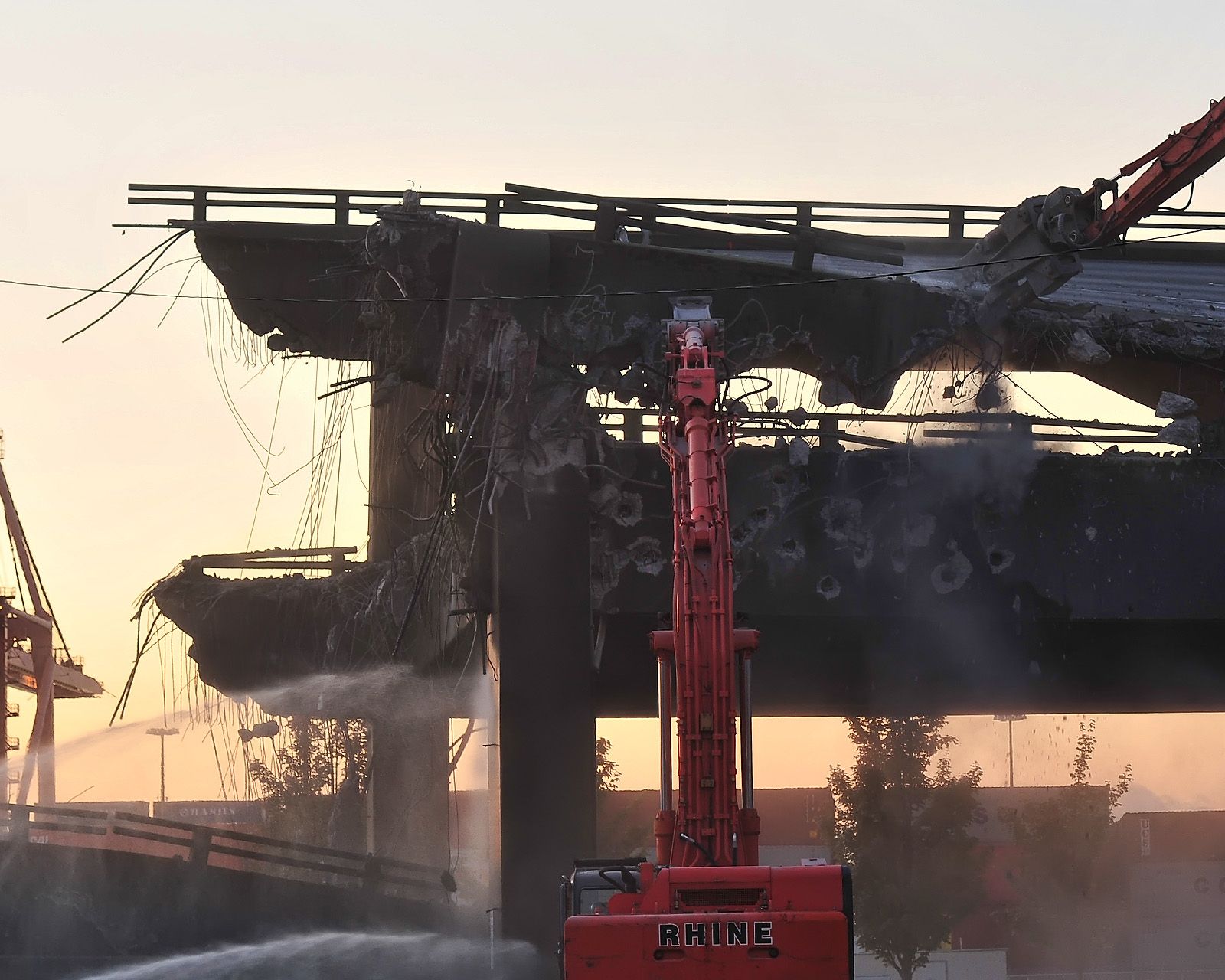 The Alaskan Way Viaduct closed for good this evening. Next month, the replacement tunnel will open.
Here's the announcement that was posted on the viaduct web site 20 minutes ago: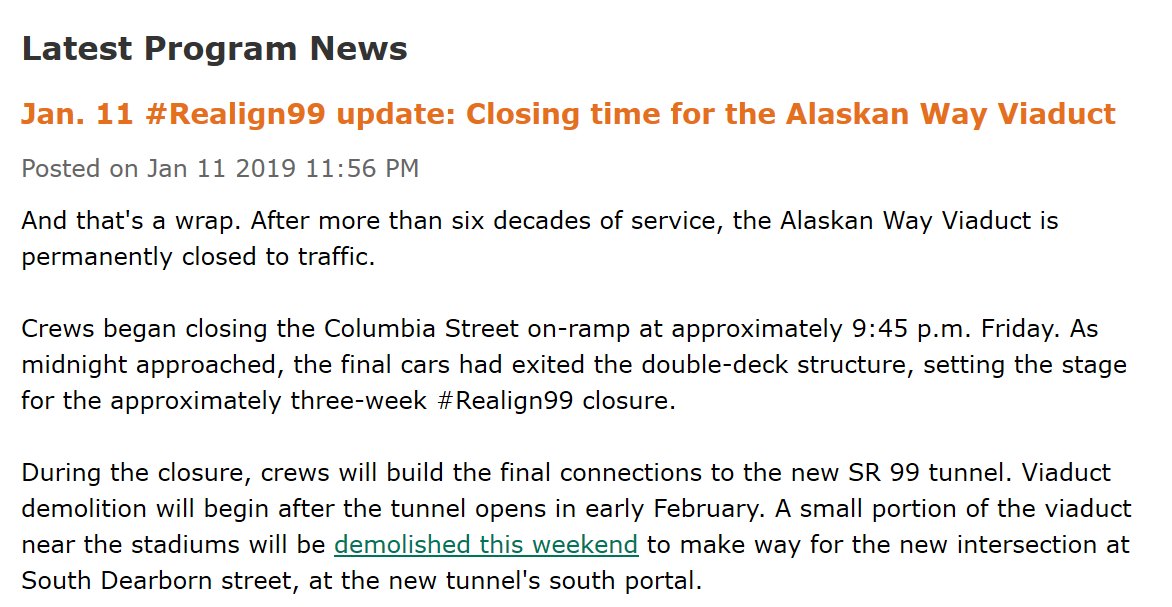 Earlier this evening, people were celebrating the end of an era:
I just finished browsing through photos I've taken of the viaduct in recent years, and here are a few favorites ...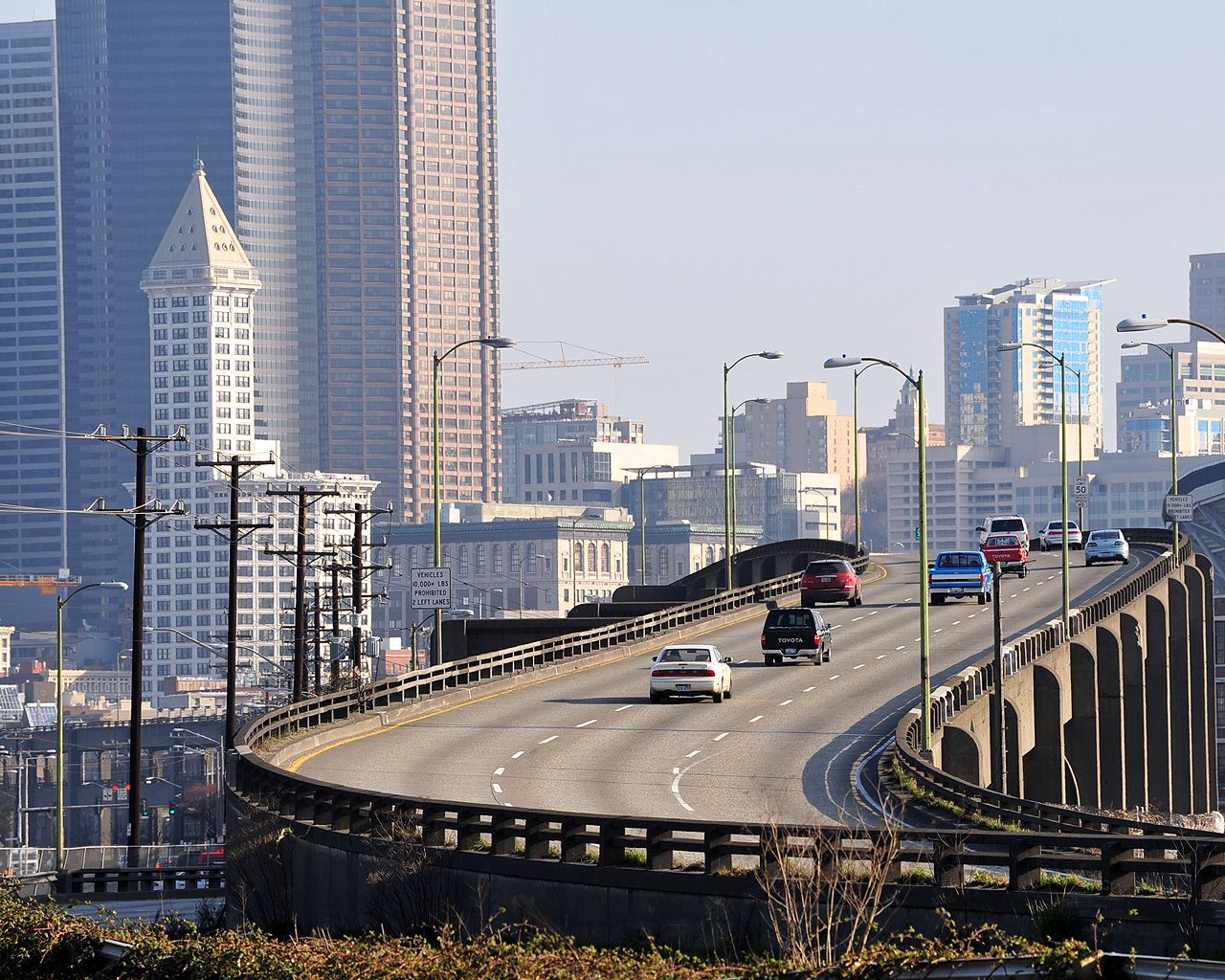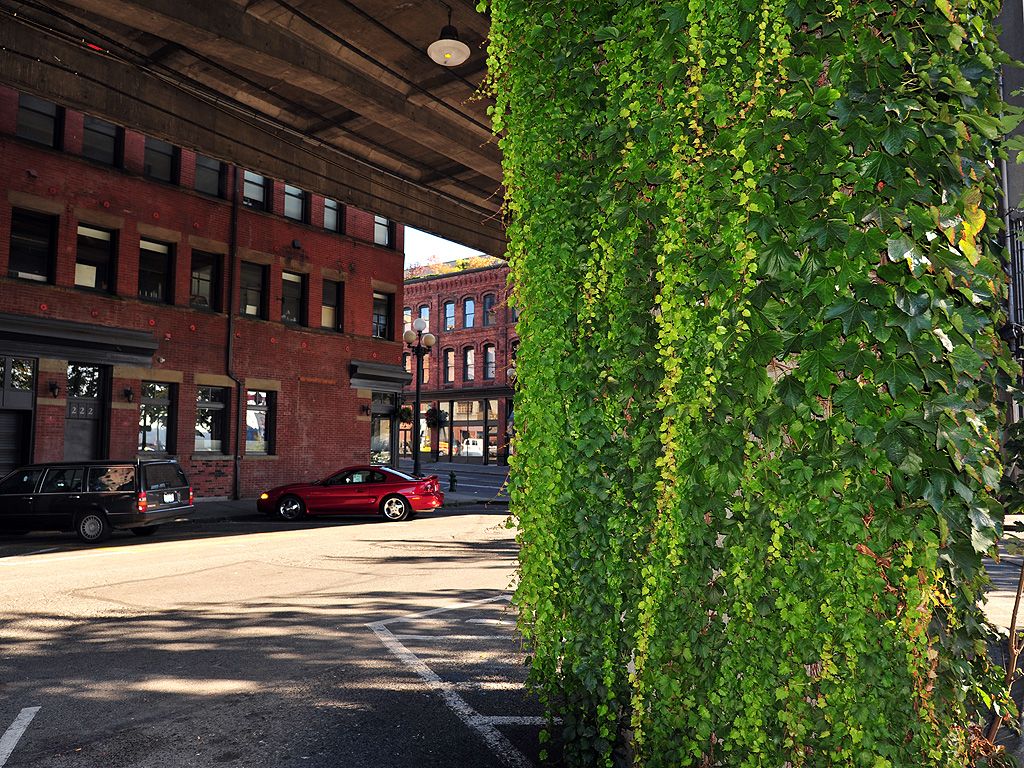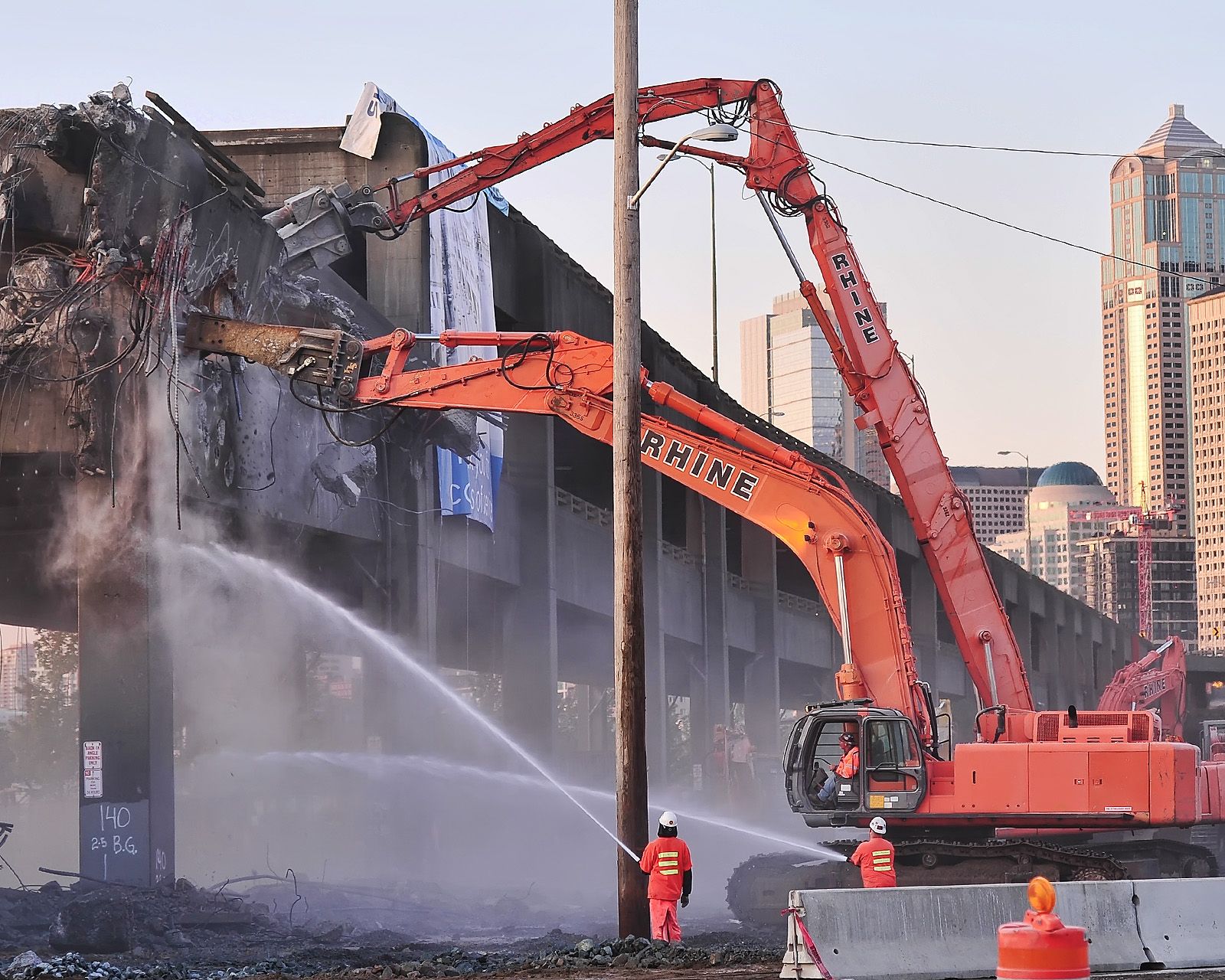 I'll miss late night drives along the viaduct.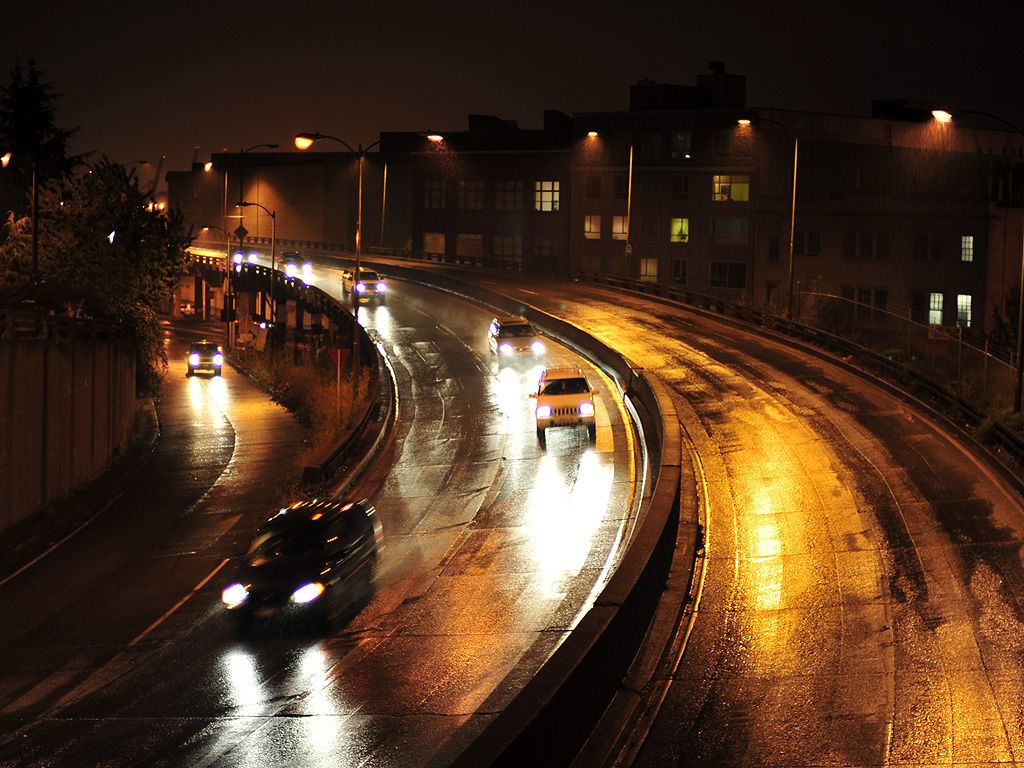 Just before midnight on a Monday evening in December 2010, 1 year-old Jamie took 3 month-old Alice for a walk under the viaduct: