Our Lady of the Rockies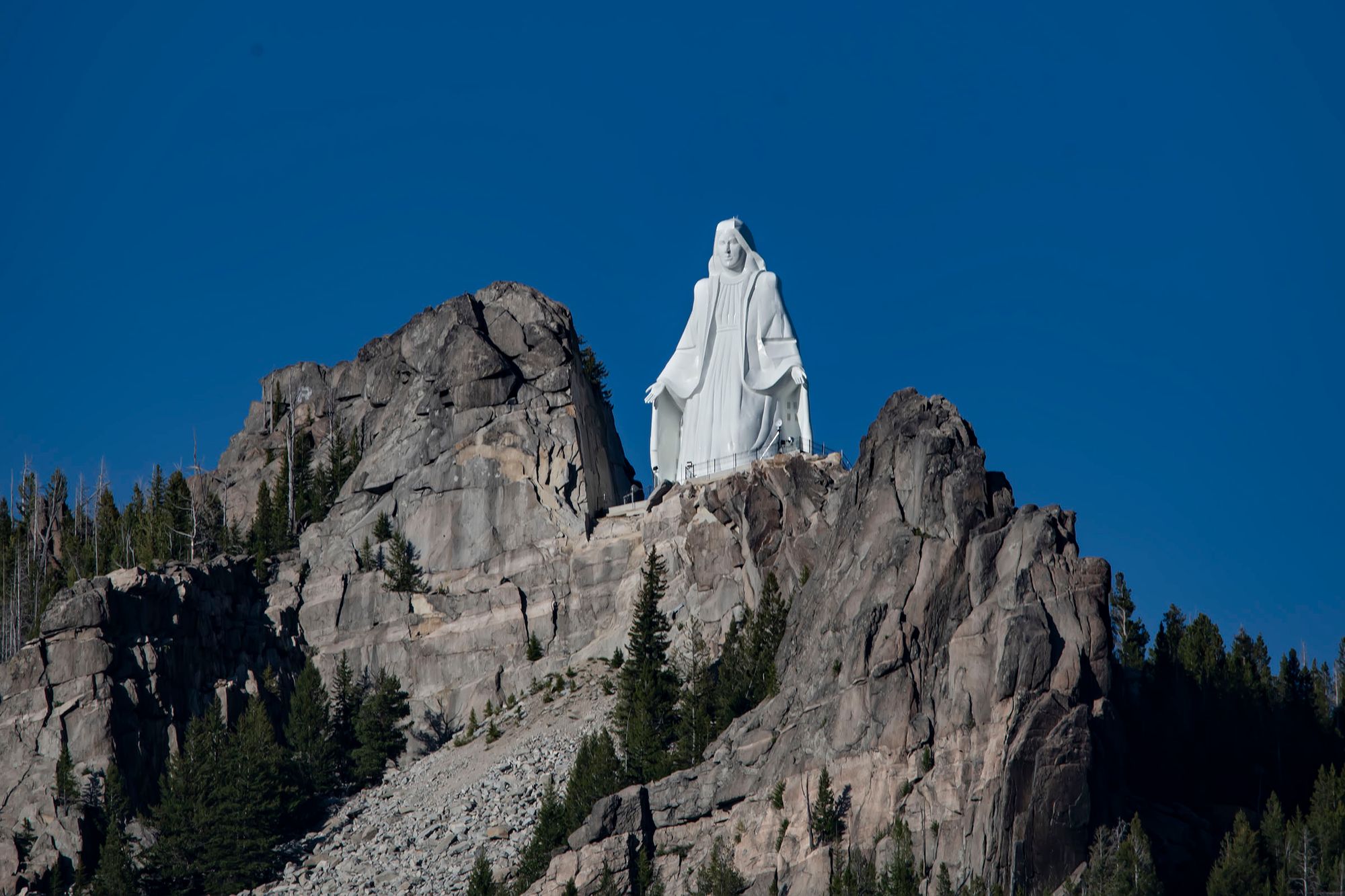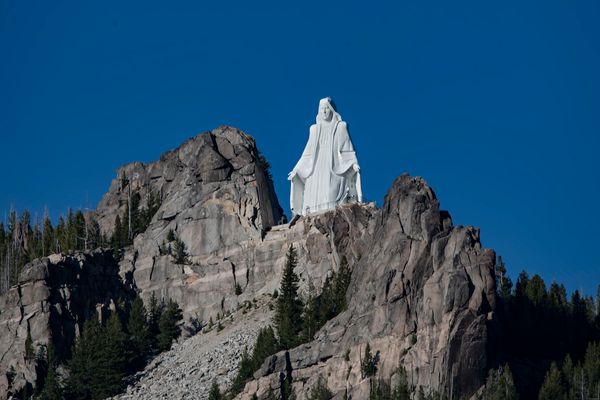 Our Lady of the Rockies is a 90-foot statue along the Continental  Divide looking down on Butte, Montana from a few miles away and over 3000 feet above the Mining City.
There is controversy around the statue because it's a religious symbol, and its position high on the East Ridge dominates the city. For those who forget to look up during the day it's lit up every night from sundown to sunrise.
I happen to agree with the main thrust of its critics. Our Lady of the Rockies is a huge statue of the Virgin Mary towering over every building in Butte, including the Temple B'nai Israel synagogue, the Butte Islamic Center, and the LDS Temple.
But it's also one of Butte's defining features, and I've photographed it countless times. This post contains a few faves.