Jamie's Legacy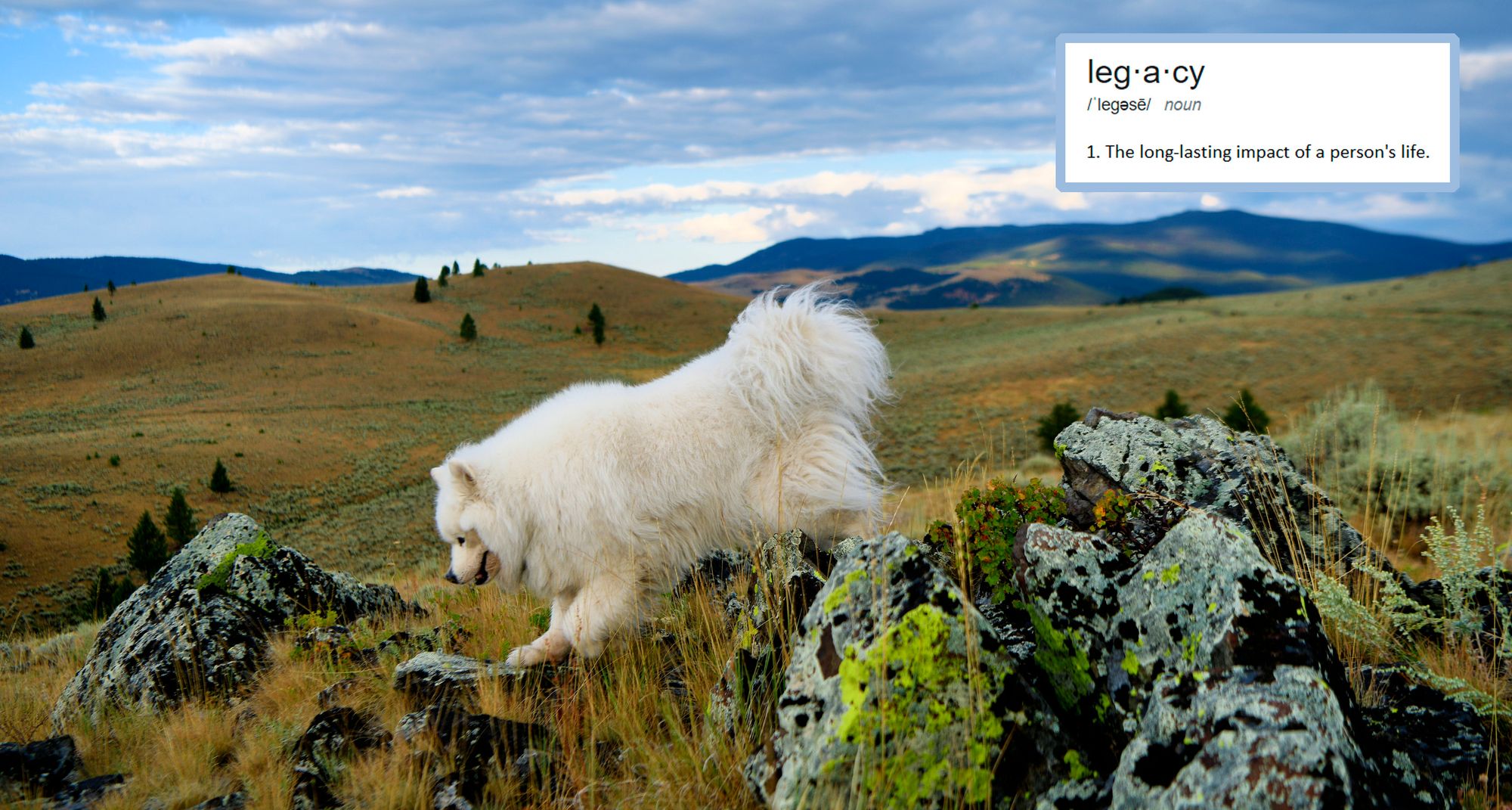 One year ago this morning, Jamie and I went for a short walk. He had been moving slowly ever since our trip to Eagle Guard Station (a Forest Service cabin in the Elkhorn Mountains) a few days before, but he seemed to be doing a little better that morning: happy, alert, his usual self. Encouraged by his apparent progress, I didn't even bother to say goodbye when he and Megan left for a routine vet appointment a couple hours later while I was working upstairs.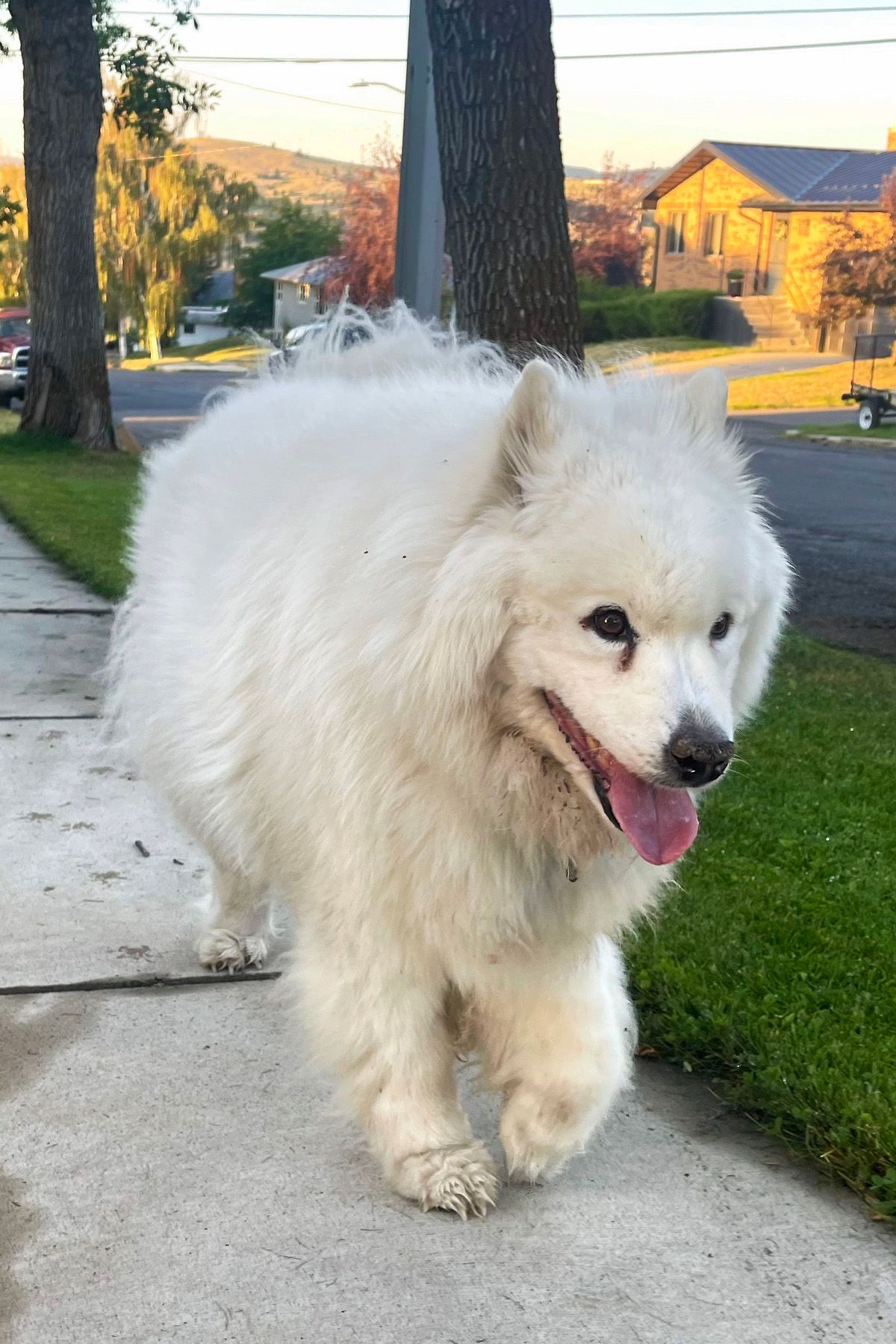 On the anniversary of that sad day, I'm amazed at how much the life of Jamie's pack has changed in the one year since he's been gone. A few days after his death, I decided to retire from work. Since then, we've been busy finishing a variety of home and yard projects, and now we have a backyard built around the needs of Jamie's pack and a low-maintenance front yard to minimize time I need to spend on lawn duty – time I'd rather be spending on hikes and road trips with the dogs. We've taken some exciting hikes lately, and after a one-year break from road trips other than Seattle, we have plans for multiple road trips in the next few months. Alice isn't into road trips and hikes any more, so she'll usually be home with Megan while Nancy and Isaac are out on those sorts of adventures.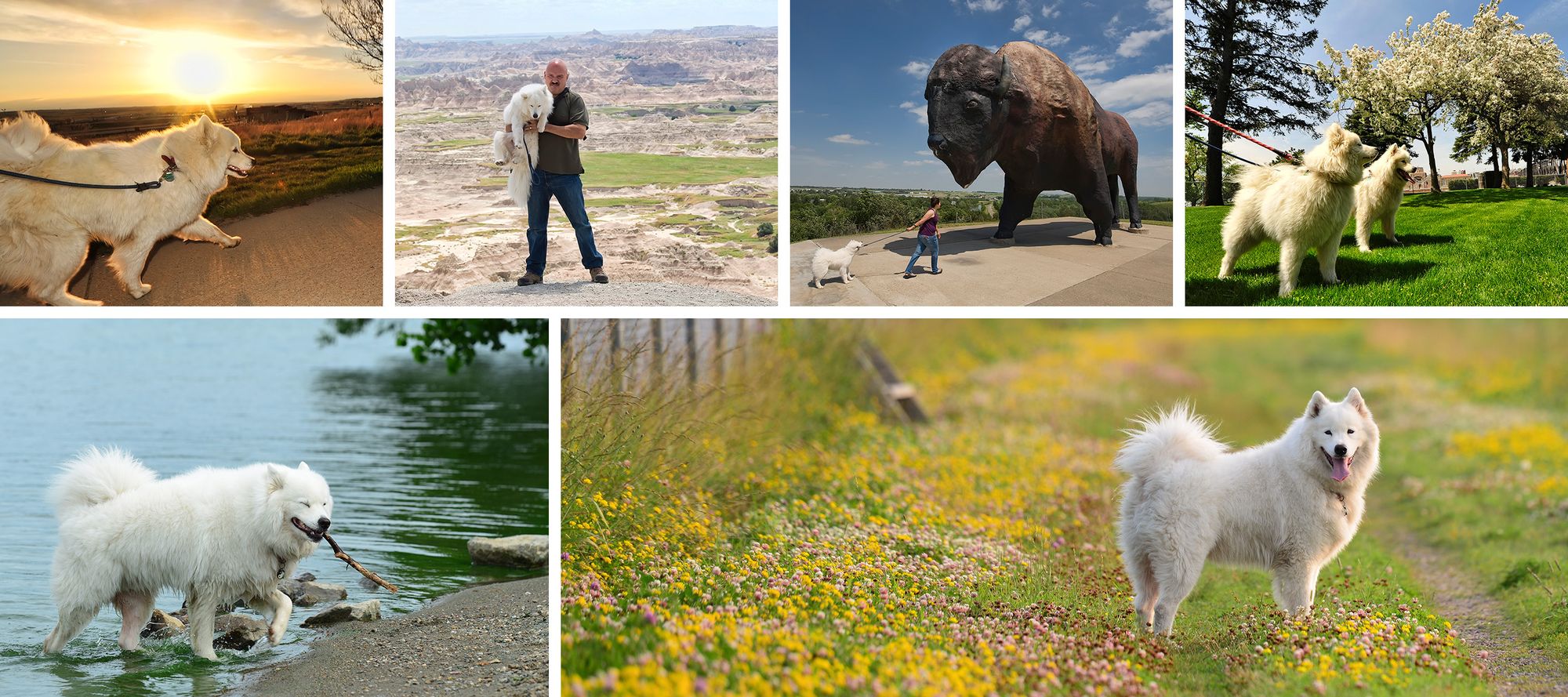 After a year of mourning Jamie and rebuilding our lives, it's time to move forward with the joie de vivre and reckless abandon that is Jamie's legacy. Jamie helped us envision a life that we wanted, and now we're living that dream.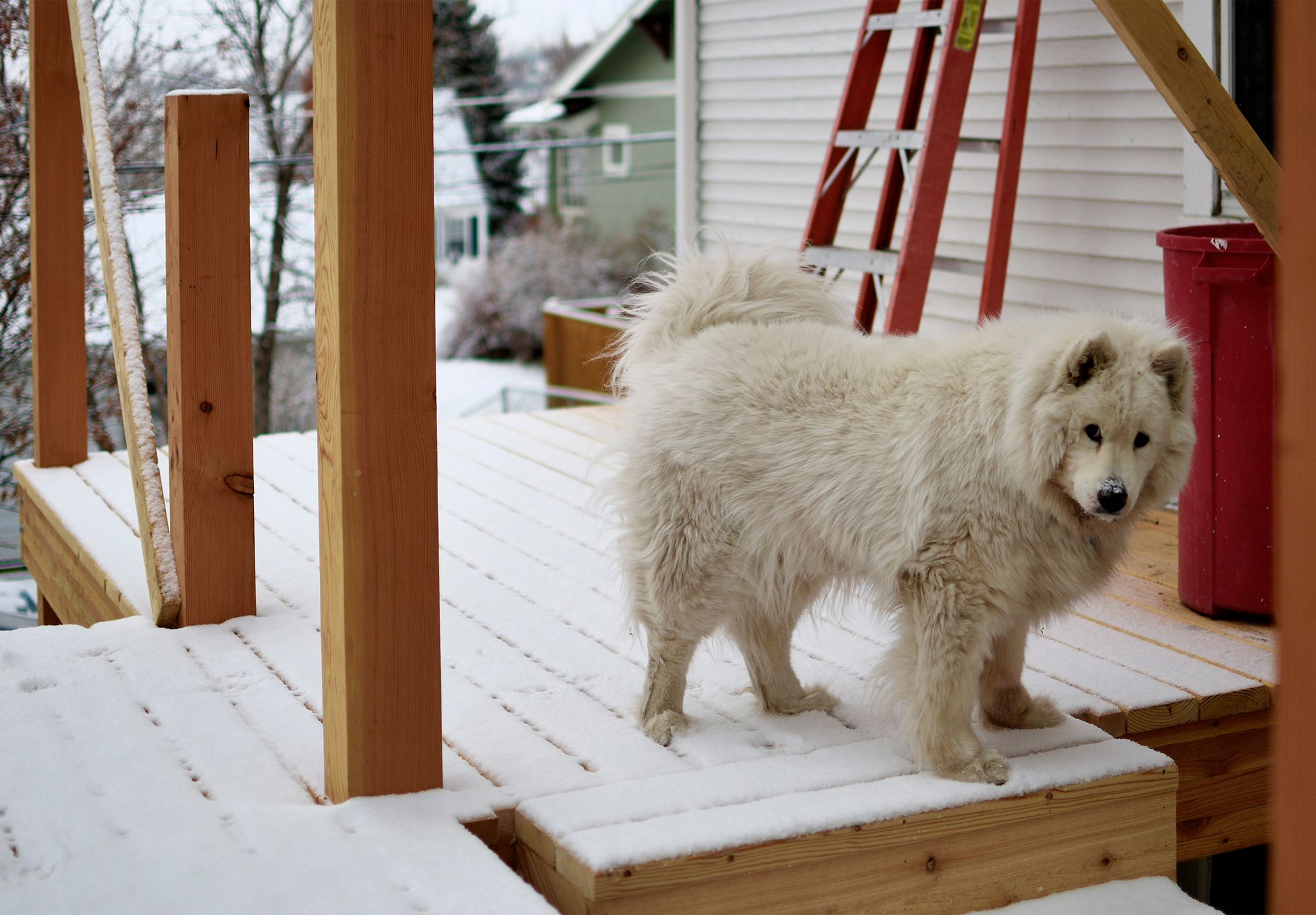 I also have plans to get back to some writing projects, and will probably be blogging more often. I published fewer blog posts in the last year than in any year since 2004, and they were mostly in memory of Jamie. That's going to change, because I have a big backlog of half-finished ideas that I'm excited to work on this fall after I stop spending so damn many hours painting and repairing this old house. (The end is in sight! Seriously.)
Nancy, Isaac, and I are going to commemorate the anniversary of Jamie's passing with a hike later today in the Elkhorn Mountains, followed by a night under the stars at Eagle Guard Station (the destination of Jamie's last road trip), while Megan and Alice relax at home. This will be Isaac and Nancy's first visit to that mountain range, and will be Nancy's first night at a cabin without Jamie.
Time to get the truck packed up and get on the road for a day and night of fun in the mountains with Jamie's pack. Thanks for showing the way, Jamie!