A decade of Jamie & Alice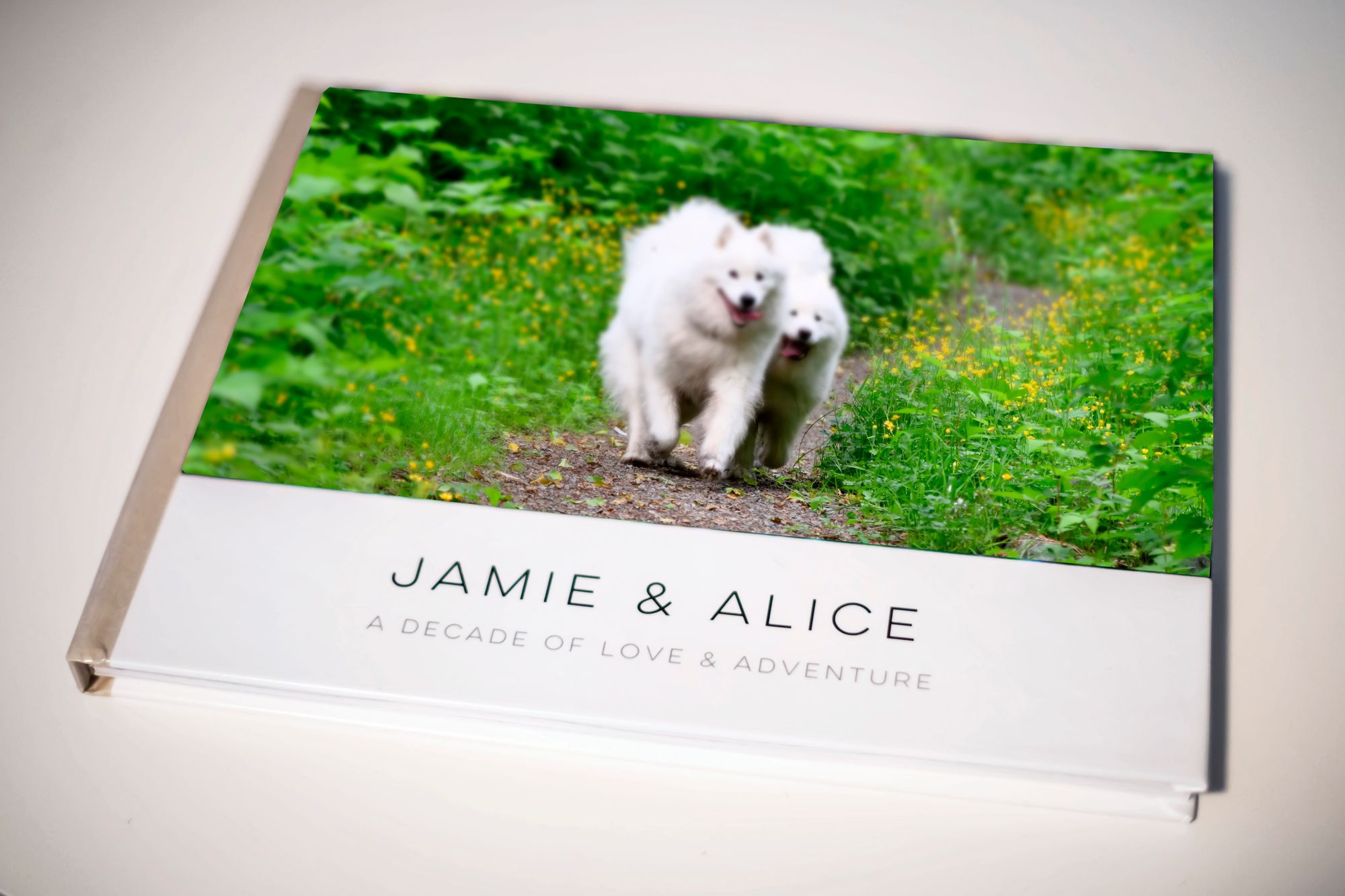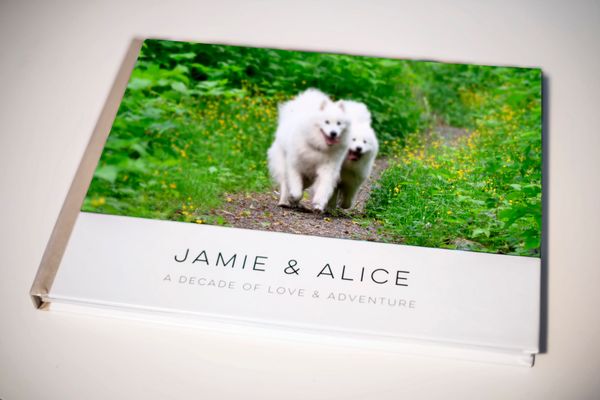 Today we published a photo book commemorating a decade of Jamie and Alice's adventures. It's huge and expensive, so it may only sell one copy (which we've already ordered). But there's a free PDF download version that anyone can enjoy.
Click here for the free PDF version. It's over 20MB, so may take a while to download if you don't have a fast connection.
Click here to view or order the book on Shutterfly.
UPDATE: we've also created a smaller paperback version that includes about 1/3 of the content of the bigger book and can be ordered for around $20. Here's the link for the smaller paperback version.
We didn't include in this book photos and topics that we've covered in previous photo books about Jamie and Alice. For more information about those books, see the blog post from 2013 on Jamie and Alice's books.
A big thanks to Vrushti Buch for all she's done to help make this happen! She provided guidance and feedback on the photos and text, and she wrote a sweet Foreword for the book as well. Vrushti has always felt like part of Jamie and Alice's family, and it's been fun to meet her and get to know her and her family this fall. Her encyclopedic knowledge of Jamie and Alice's life, down to specific details of photos and stories posted many years ago, helped add some fun pages to the book and proved invaluable in getting the details right.