Isaac's 2023 road trip
In the fall of 2023, Isaac and I took a road trip from Butte to visit some friends and family and woodworking shops in the Midwest. Isaac had previously traveled to a few Western states – Washington, Idaho, Montana, Wyoming, Utah, Nevada, and California – but this was his first experience of North Dakota, South Dakota, Minnesota, Wisconsin, Iowa, Illinois, Nebraska (briefly), Indiana (briefly), and Michigan.
This trip was originally going to include Nancy as well, but as the date approached we decided to have Nancy stay home with Alice. Alice is no longer interested in road trips or hikes, but she's still very social and likes to play with the other dogs after every meal. So Nancy stayed home this time to keep Alice company.
That made it Isaac's first long solo trip, and in hindsight it felt like a rite of passage for him. He has always been the baby of the pack, surrounded by older more experienced dogs, but on this trip he had to figure everything out on his own. It was fun to watch him grow calmer and more confident each day.
I've put together this blog post to capture some photos and memories of the trip, including most of the photos we posted on the Jamie Samoyed page on Facebook as well as some other stories and photos that we didn't mention at the time.

Butte to Fargo
We had the truck packed and ready to go the night before, and after a short walk with Nancy and Alice at 5:15 we got on the road by 5:40. The first day would be the longest driving day of the whole trip – 840 miles to Fargo, North Dakota – and also the weather forecast was for snow, we we wanted to get out of the mountains before the roads got icy.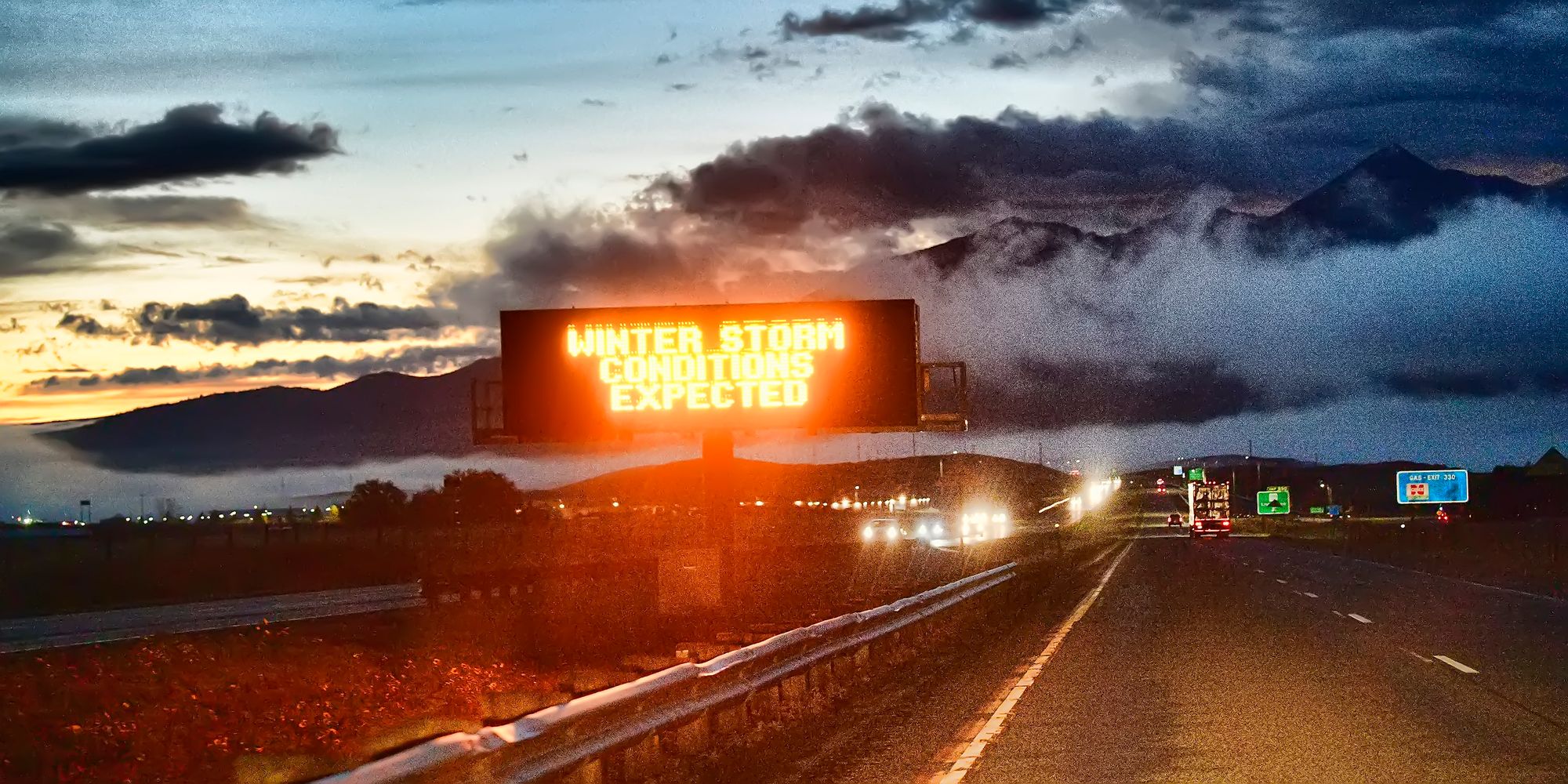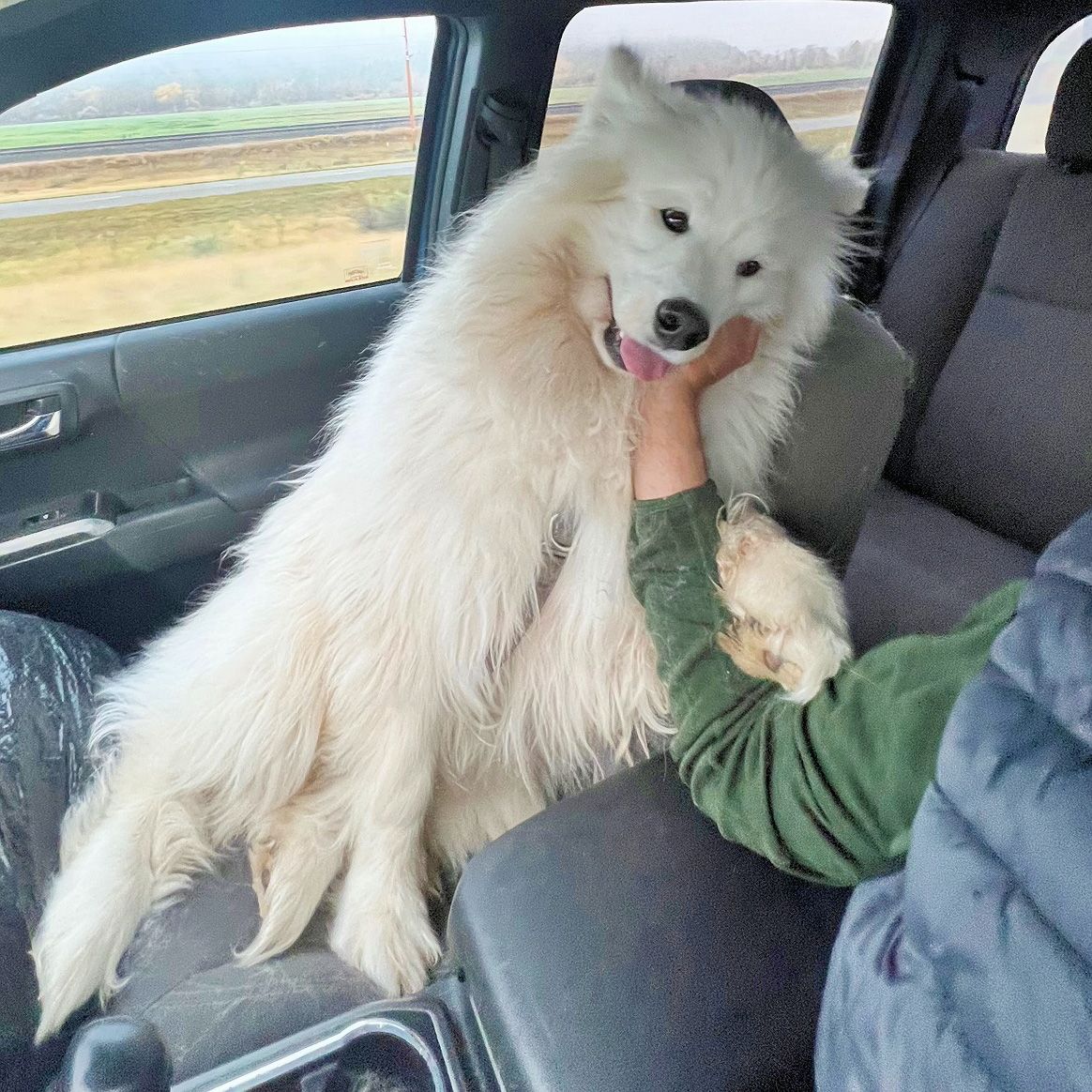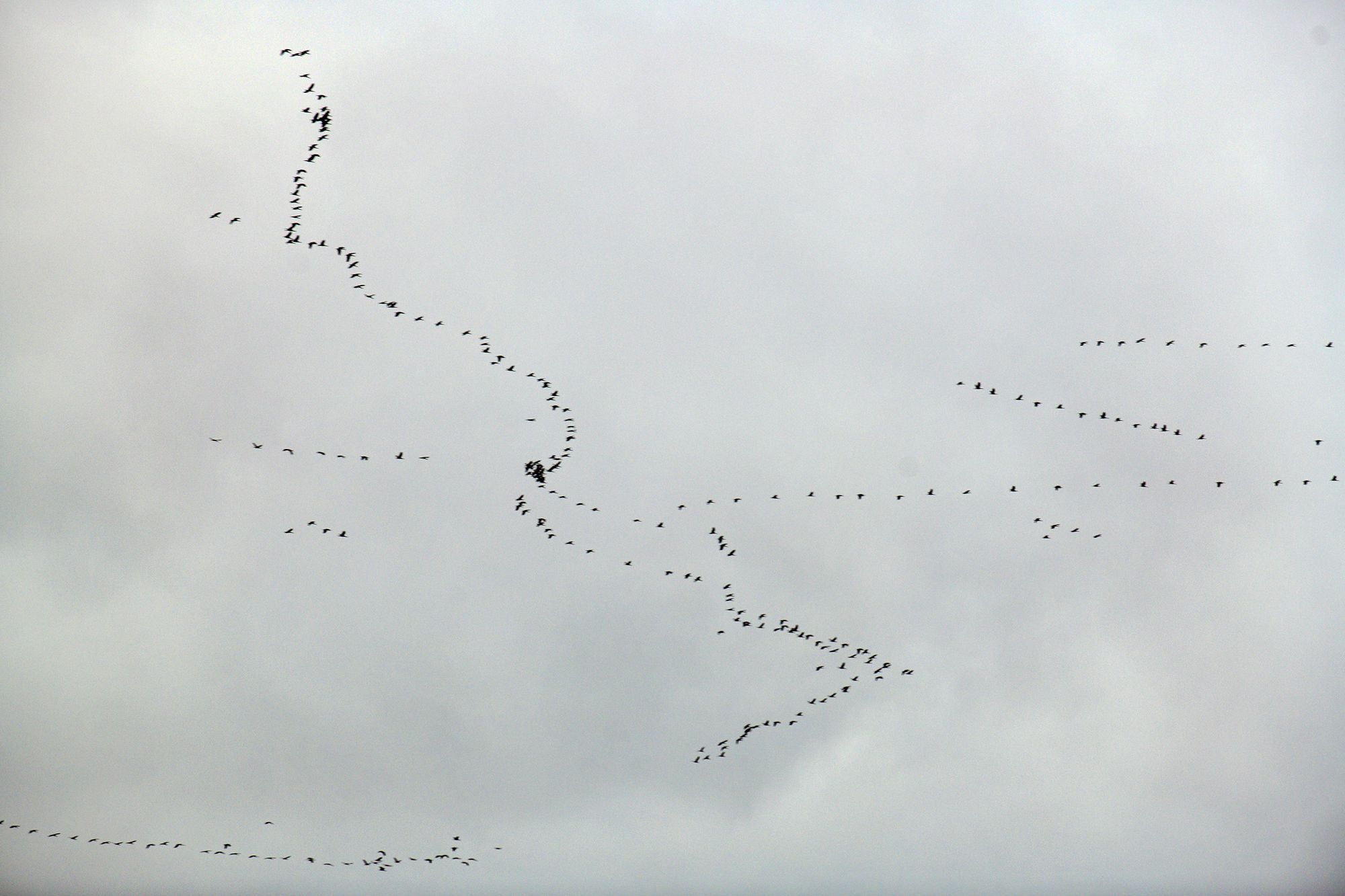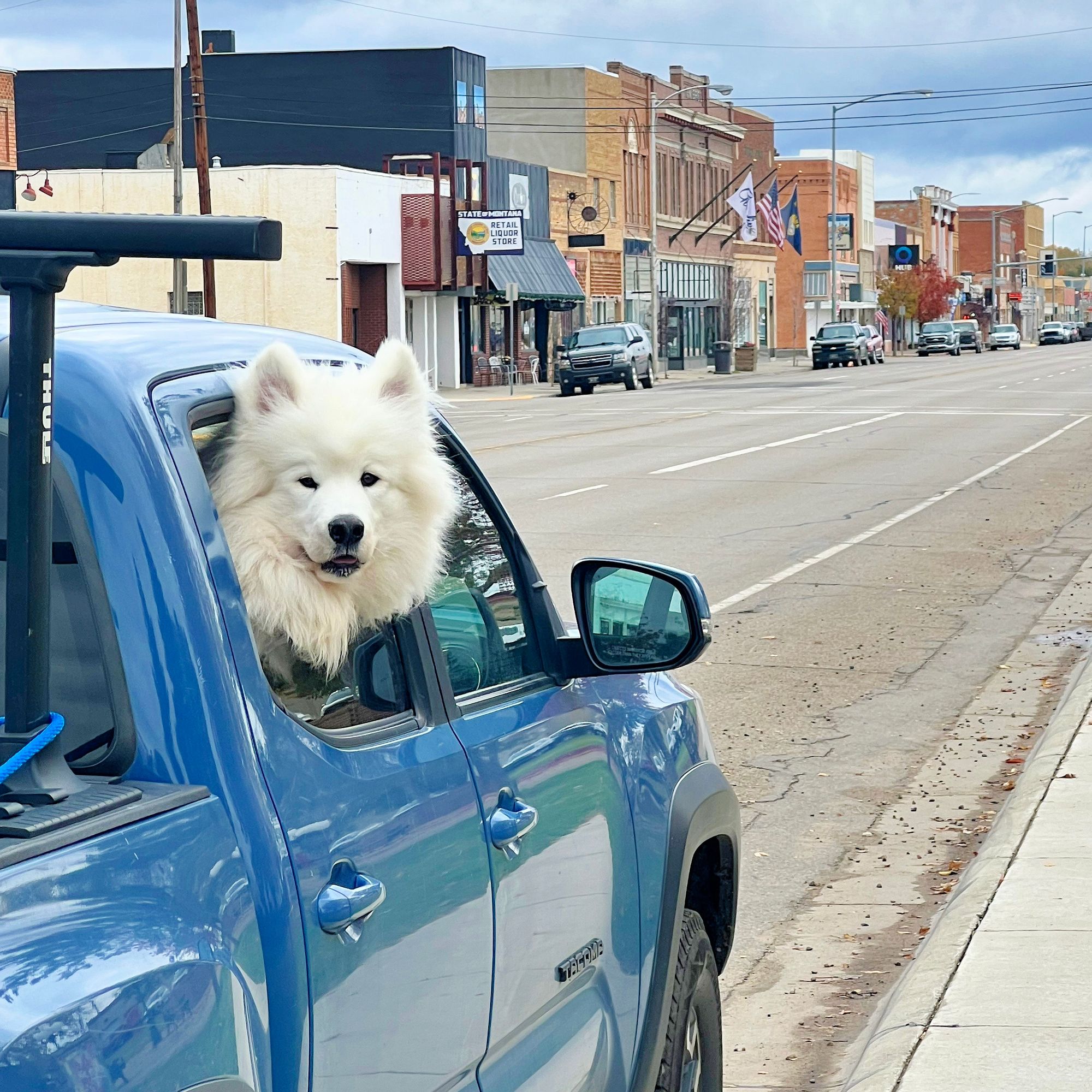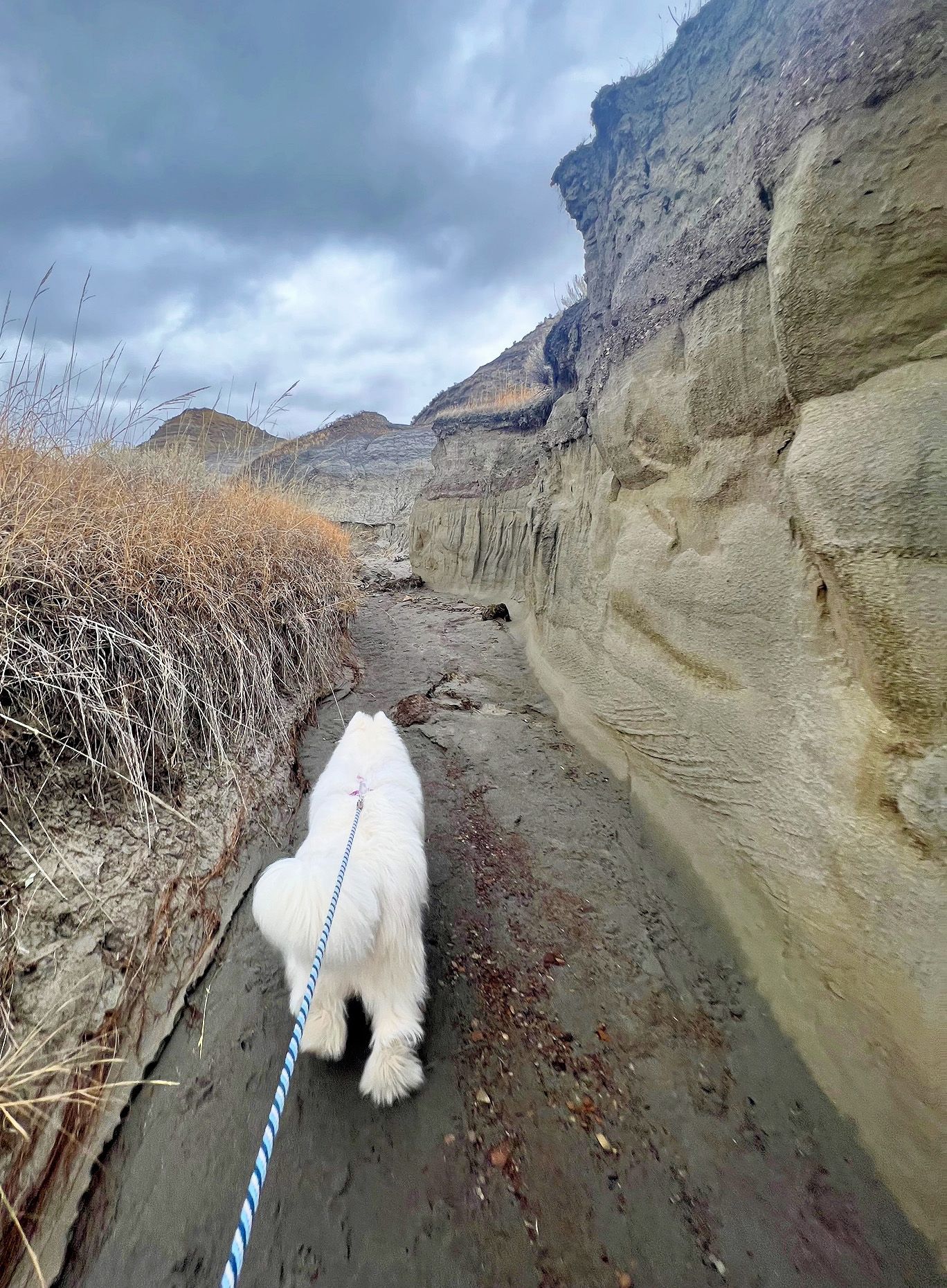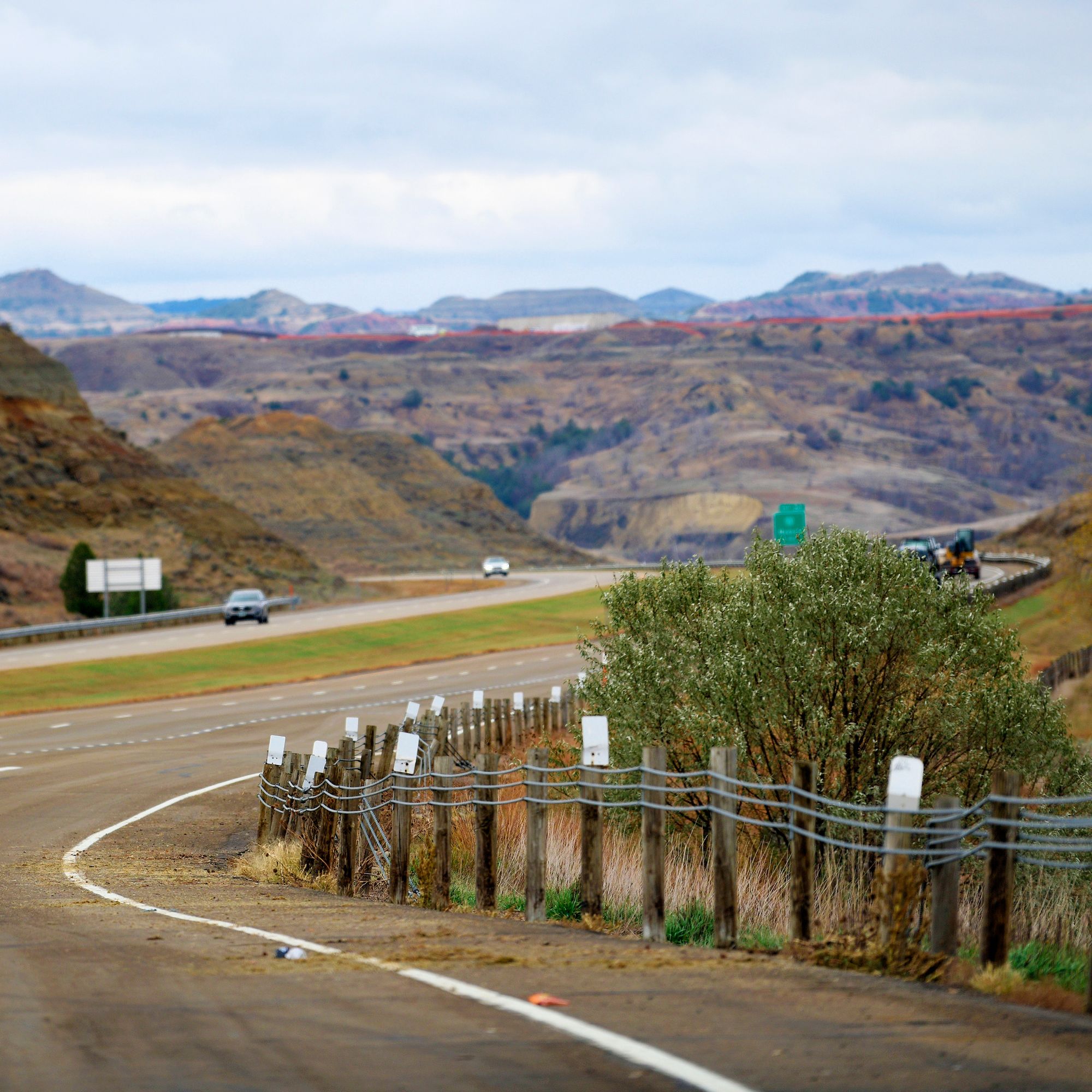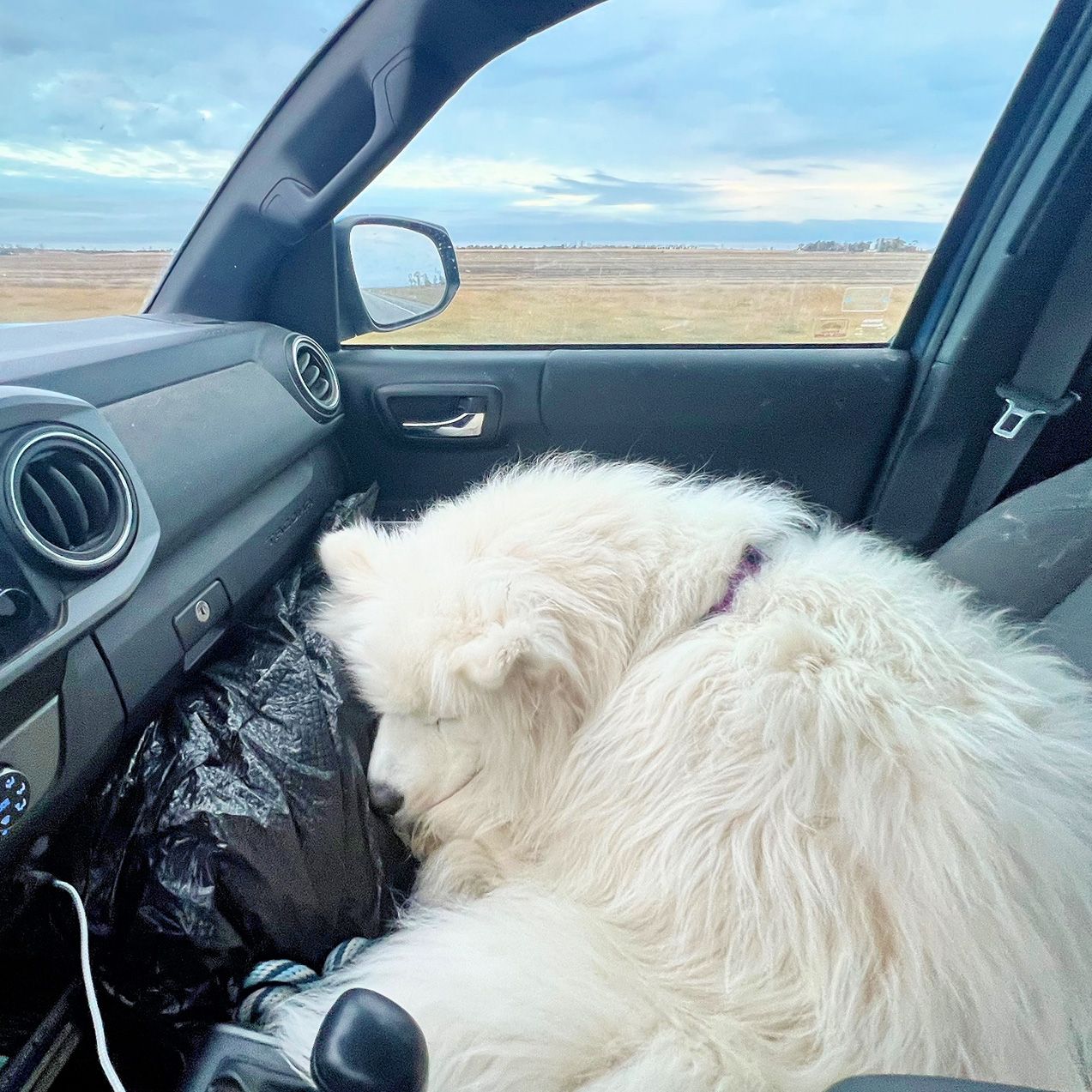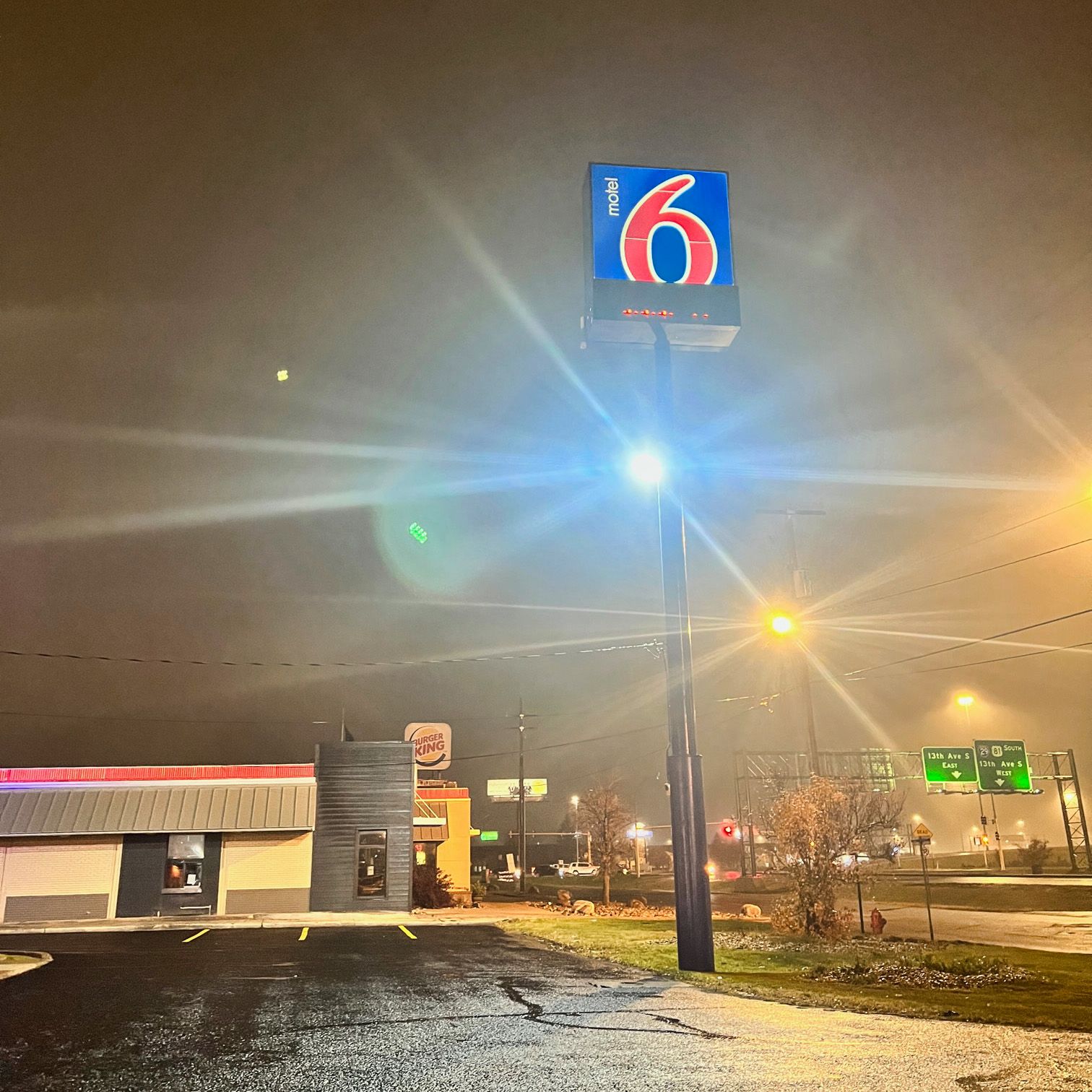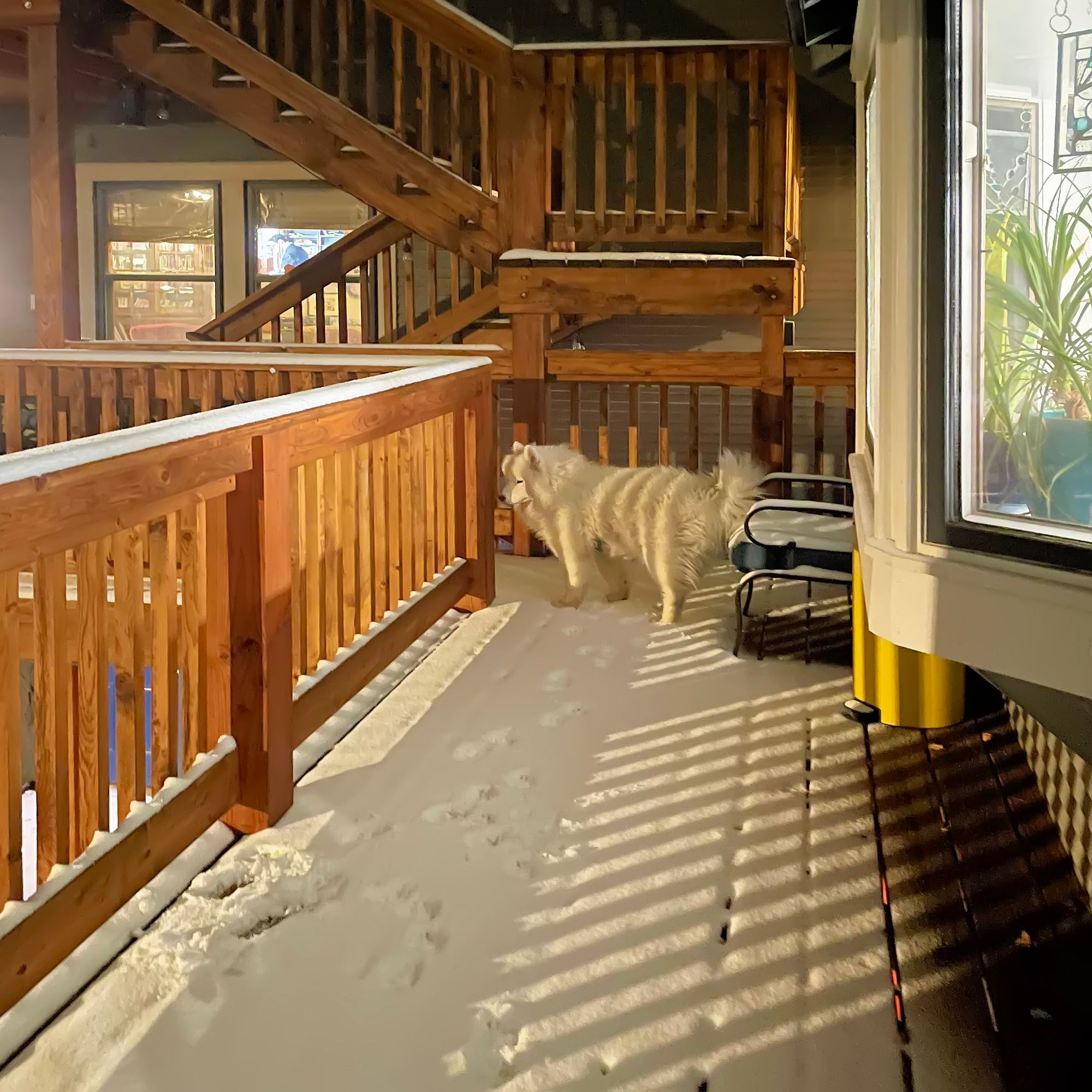 Fargo to Janesville
Day 2 was about getting across Minnesota and Wisconsin, and visiting my cousin Linda along the way. About 540 miles total, 300 miles less than Day 1.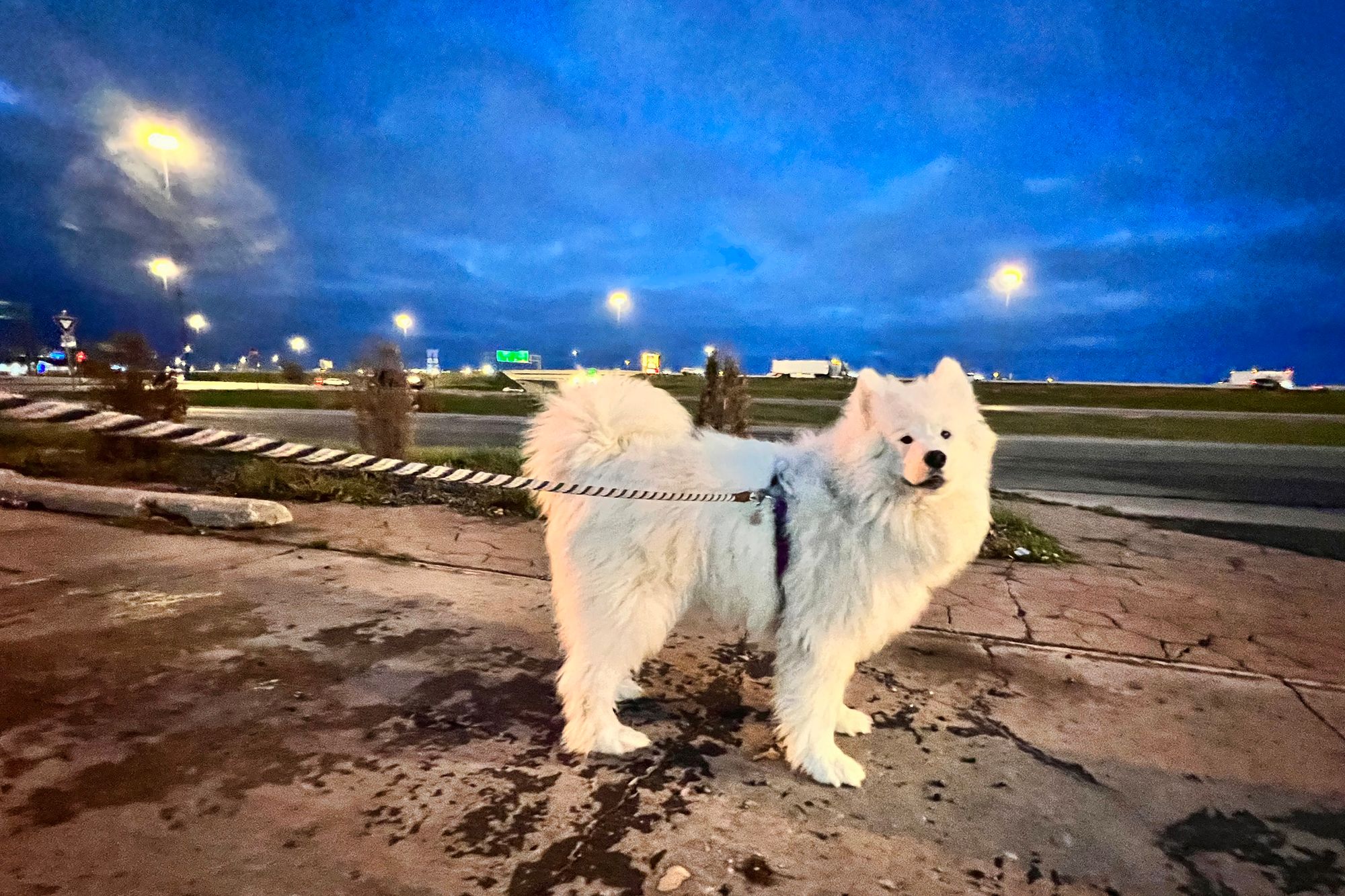 Our first stop of the day was at Broken Down Dam State Park near Fergus Falls, Minnesota. There was a power generating dam built here in 1908 that catastrophically failed a year later because it was inadvertently built on top of an underground spring. The wreckage of the dam is still there, and in 1949 they made it into a state park. It's down at the end of a dirt road and you have to hike down a steep slippery slop to get there, so as expected we had the place to ourselves.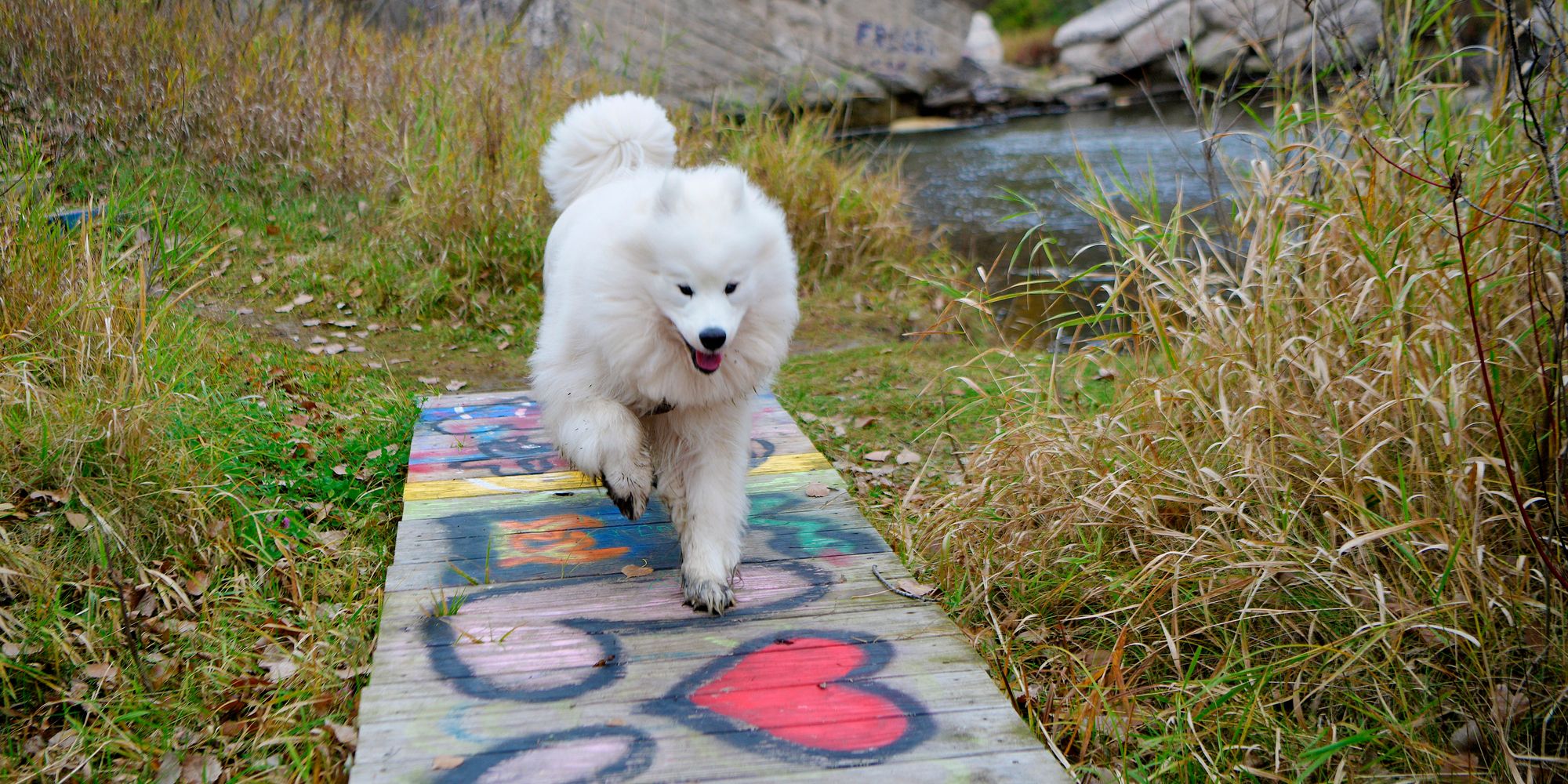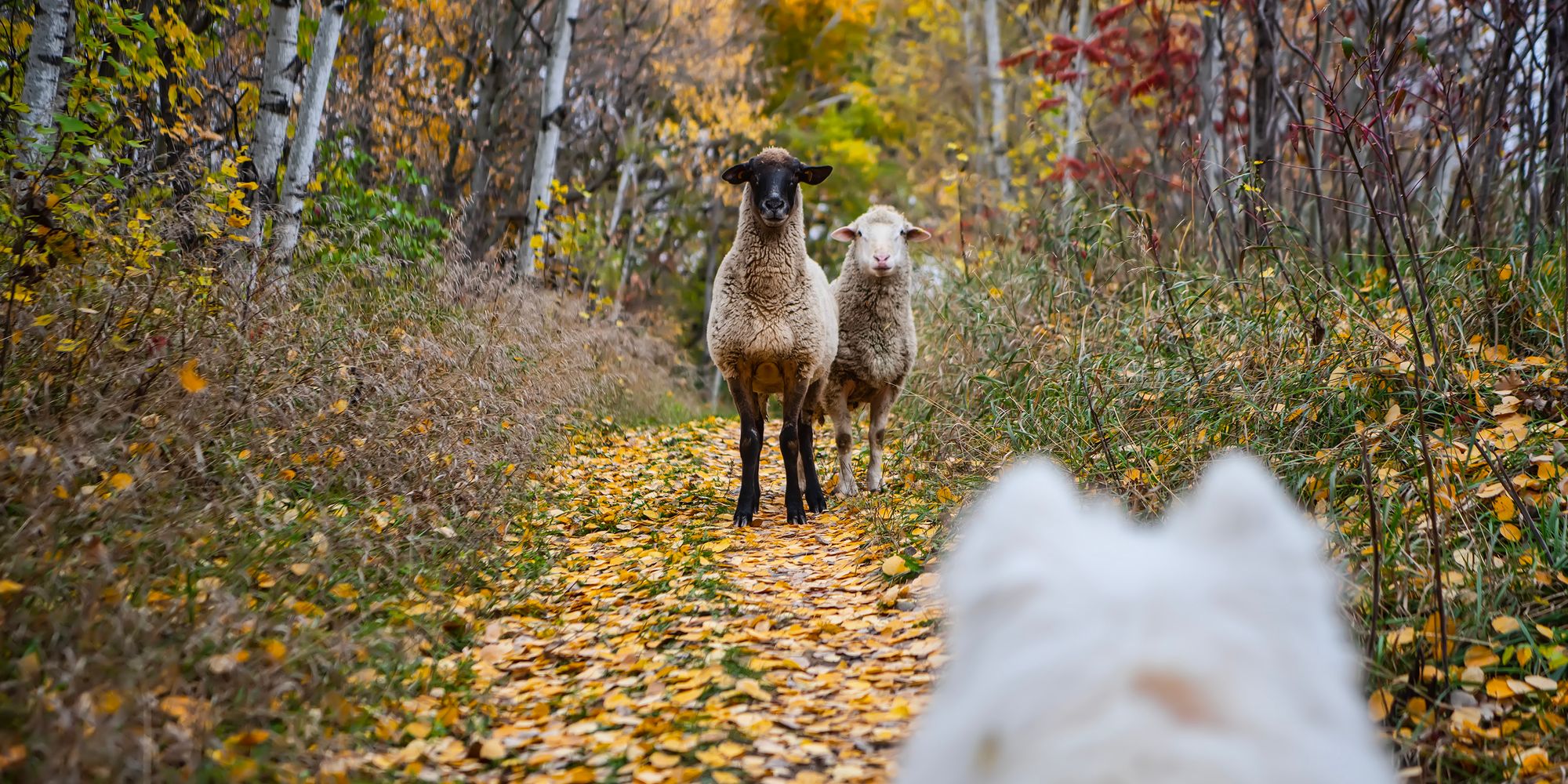 We stopped to visit my cousin Linda, and while she and I went out to lunch at the Pike & Pint in Alexandria, Isaac took a nap in the truck in her garage.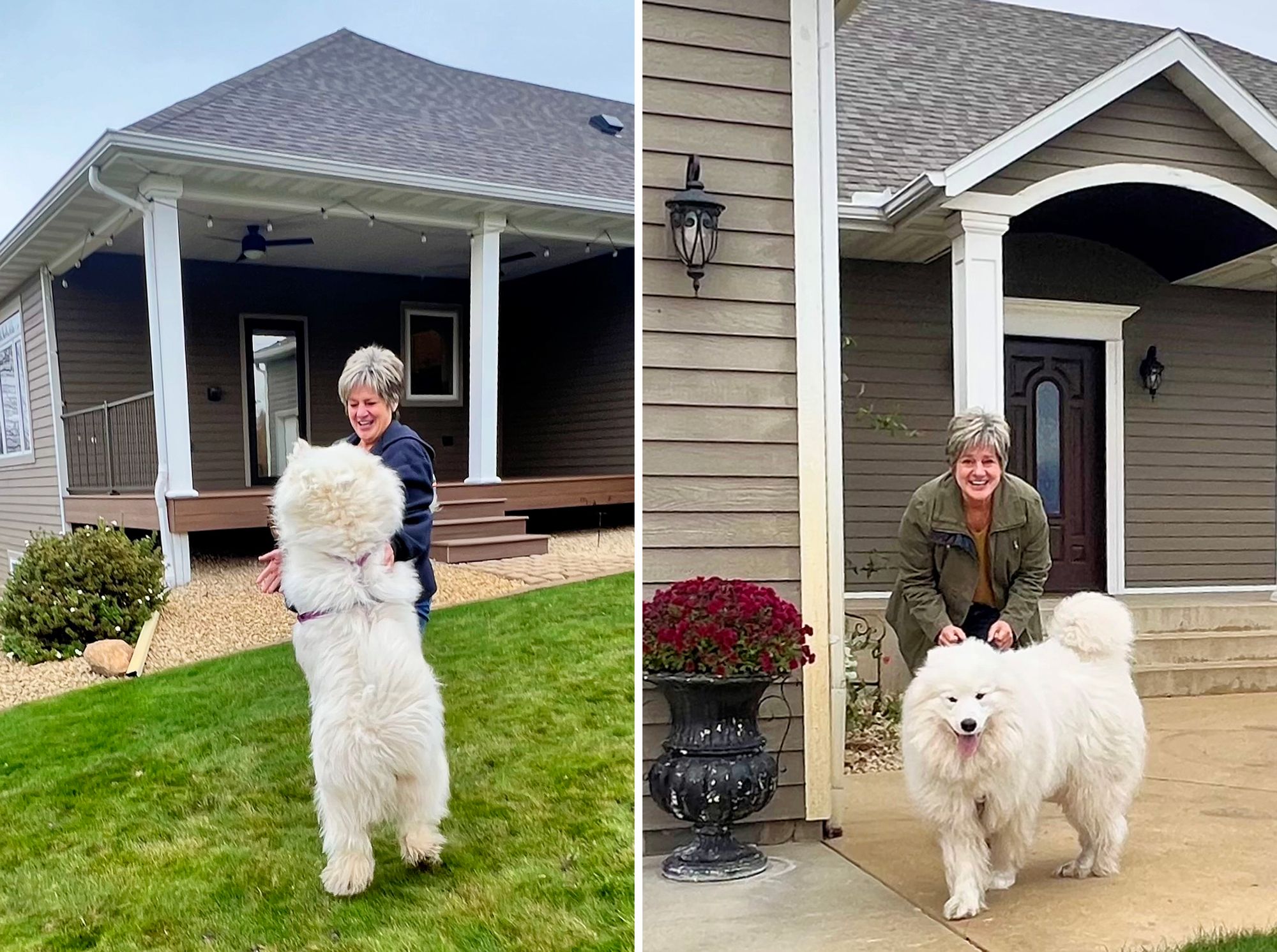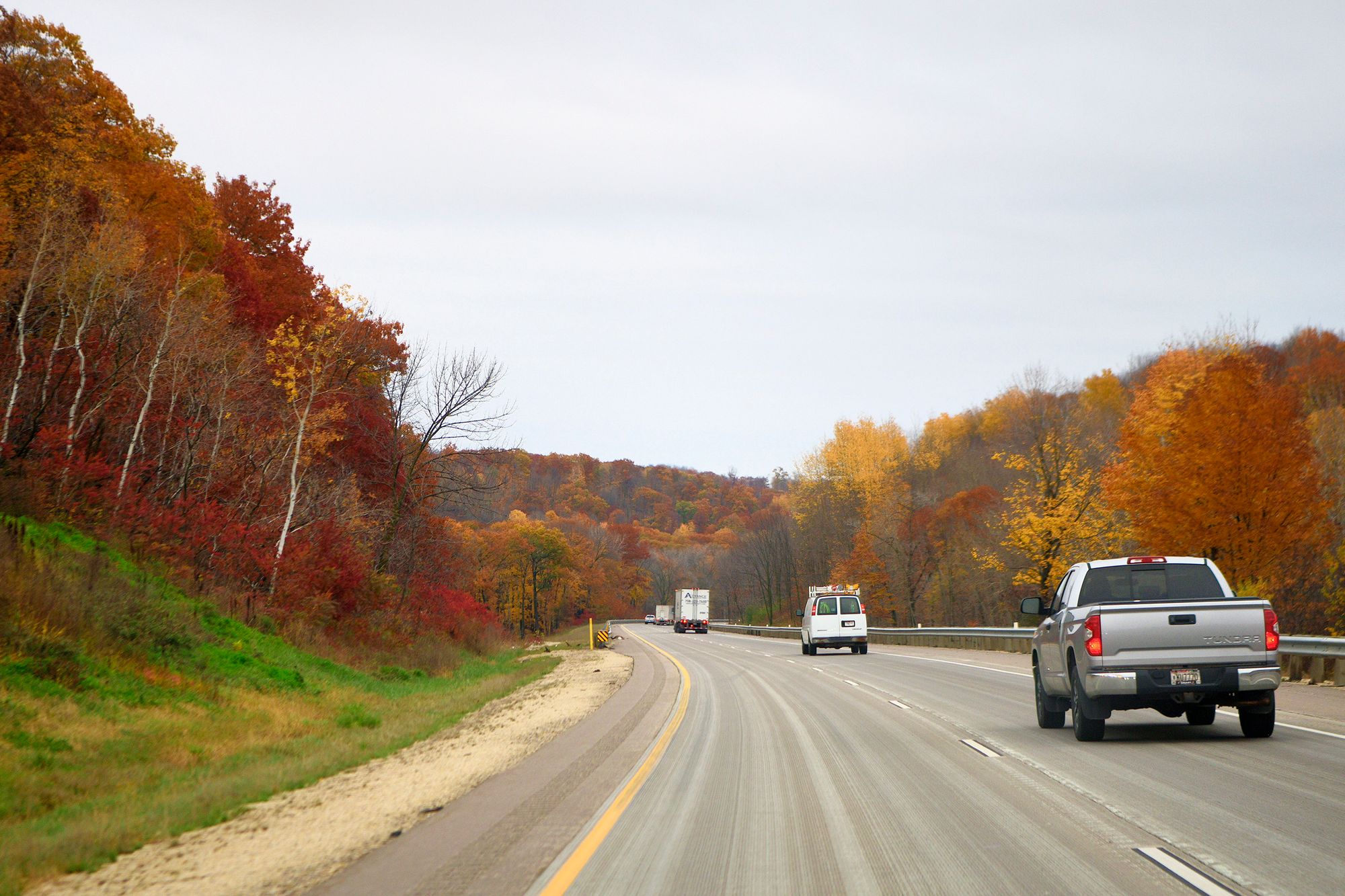 It started raining when the sun went down, as we were passing Eau Claire, Wisconsin, and our last two hours of driving were in rain and fog and low visibility. So we didn't take any photos, and only took a couple of short walks.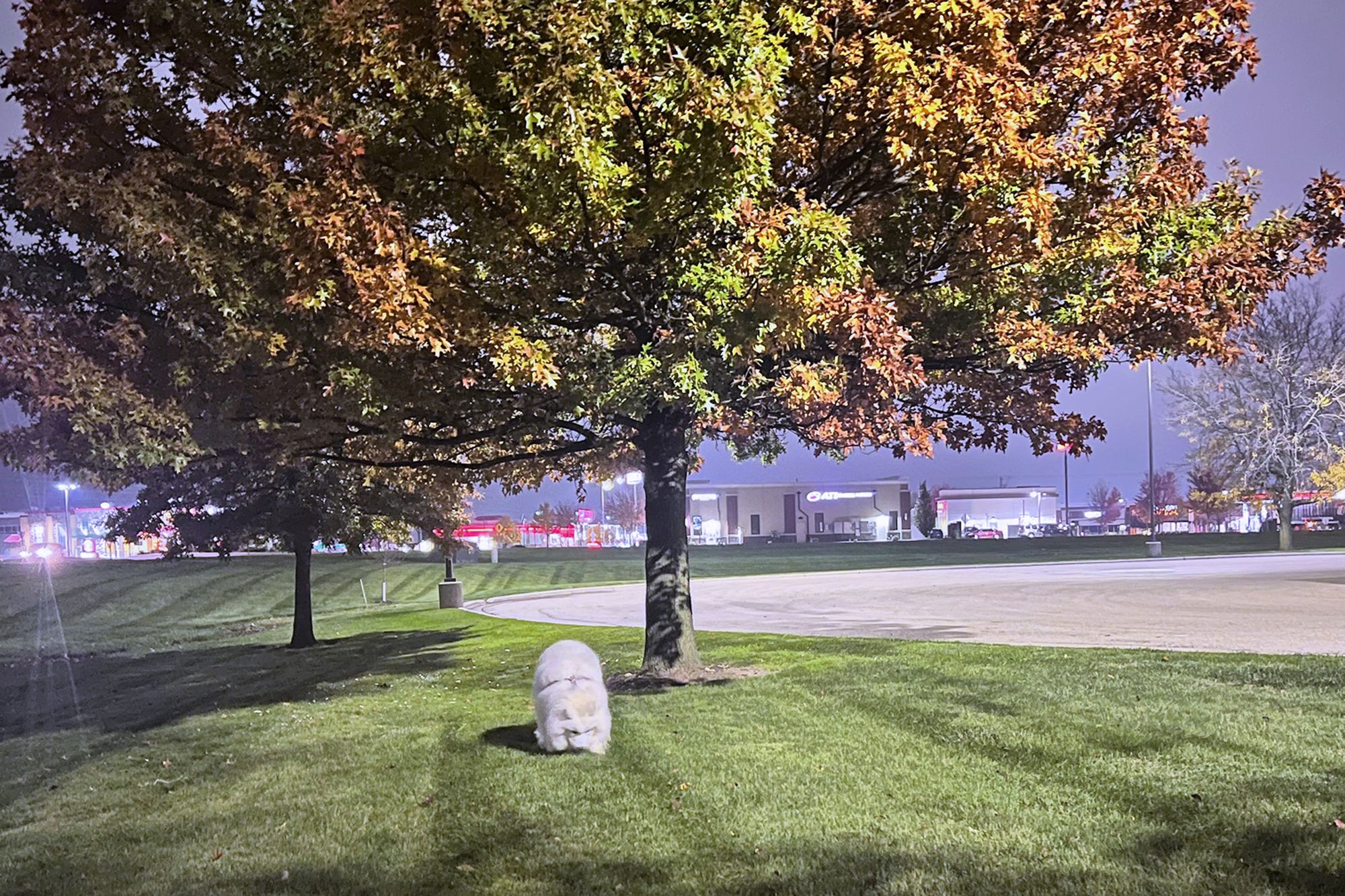 Janesville to Three Rivers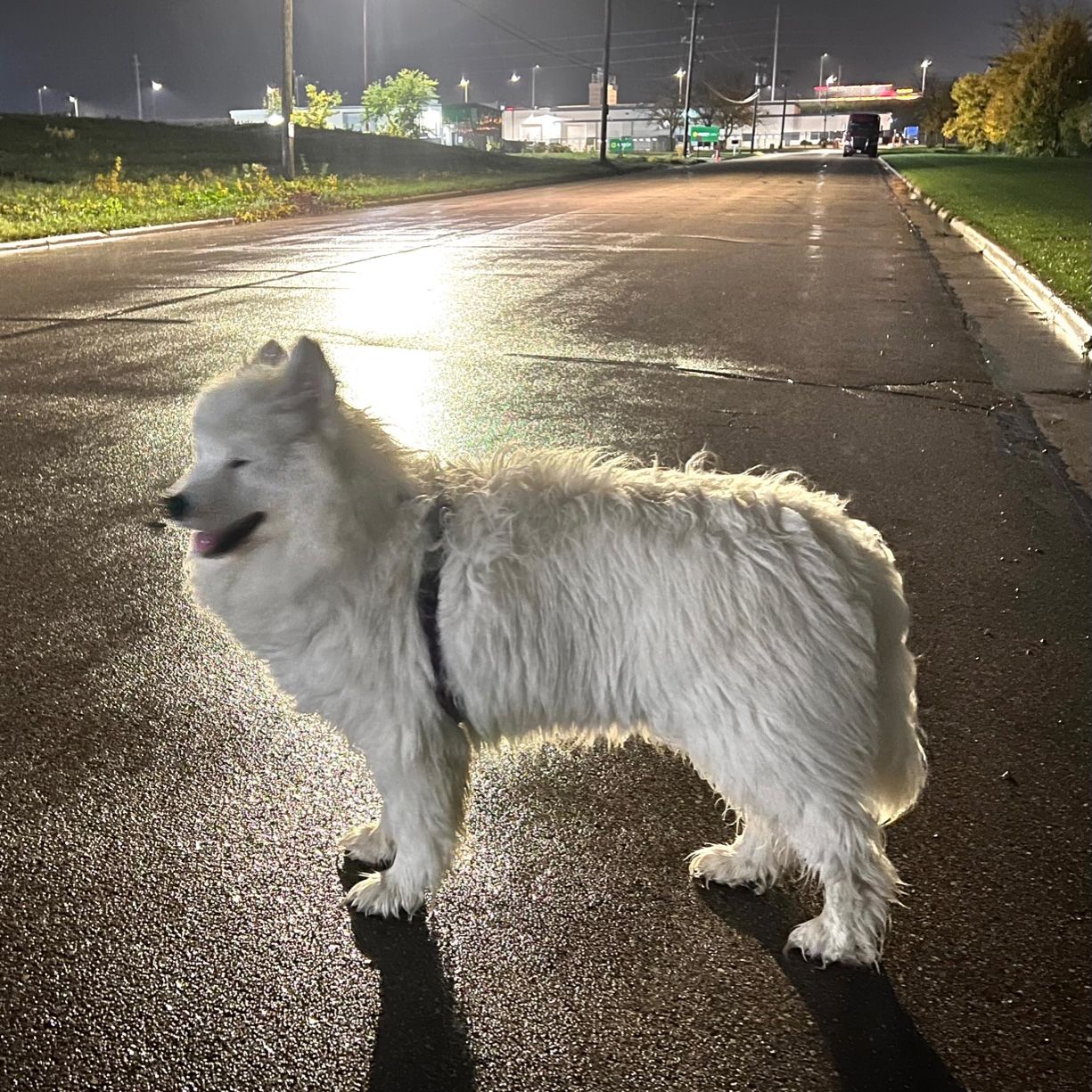 Our goal this day was to get to my friend Scott's house in southern Michigan. That meant driving through the Chicago area (where I lived in the 80s and 90s), so we stopped at and old favorite off-leash spot where I used to take Rex (my first Samoyed) and my Malamutes Mia and Trouble.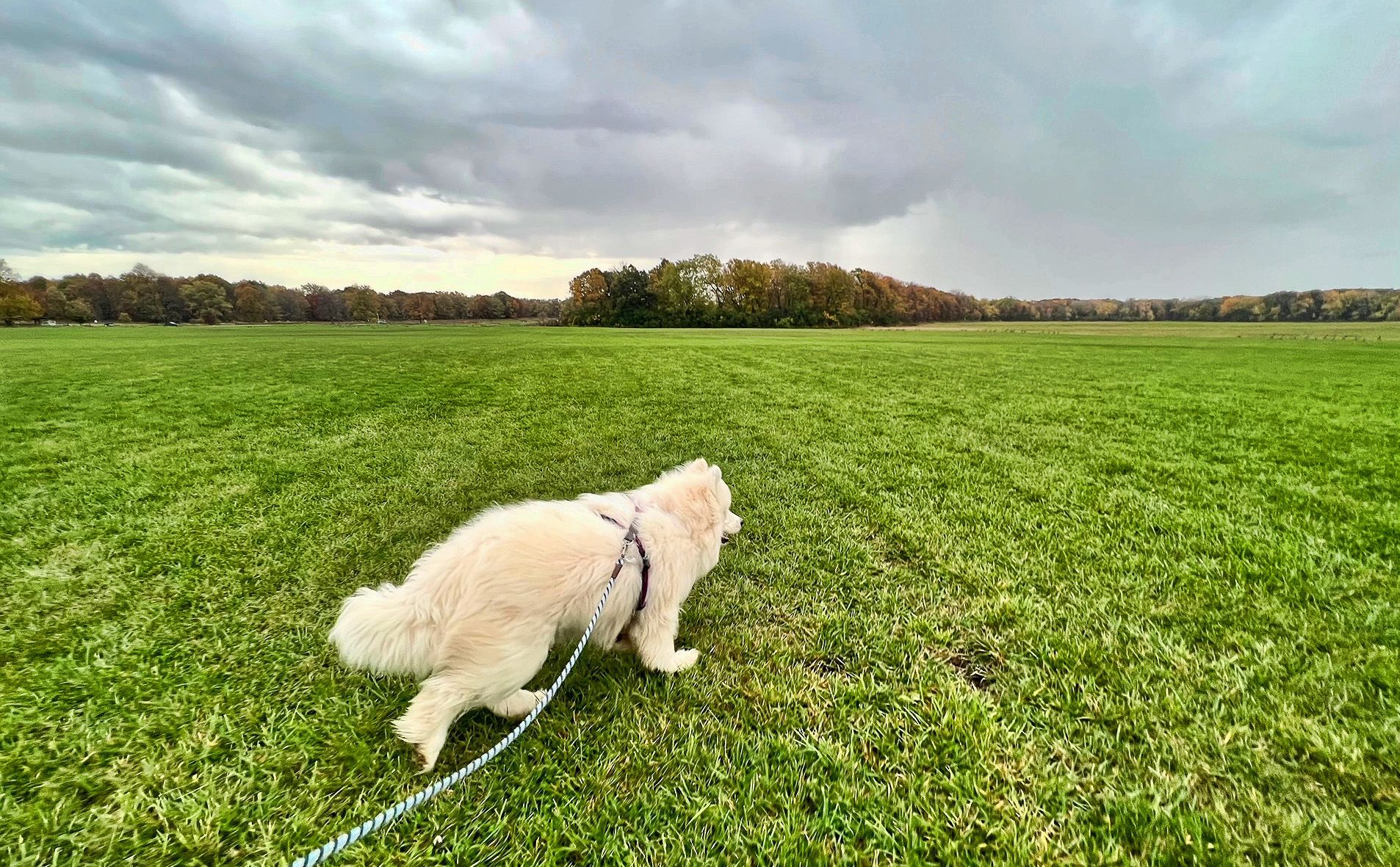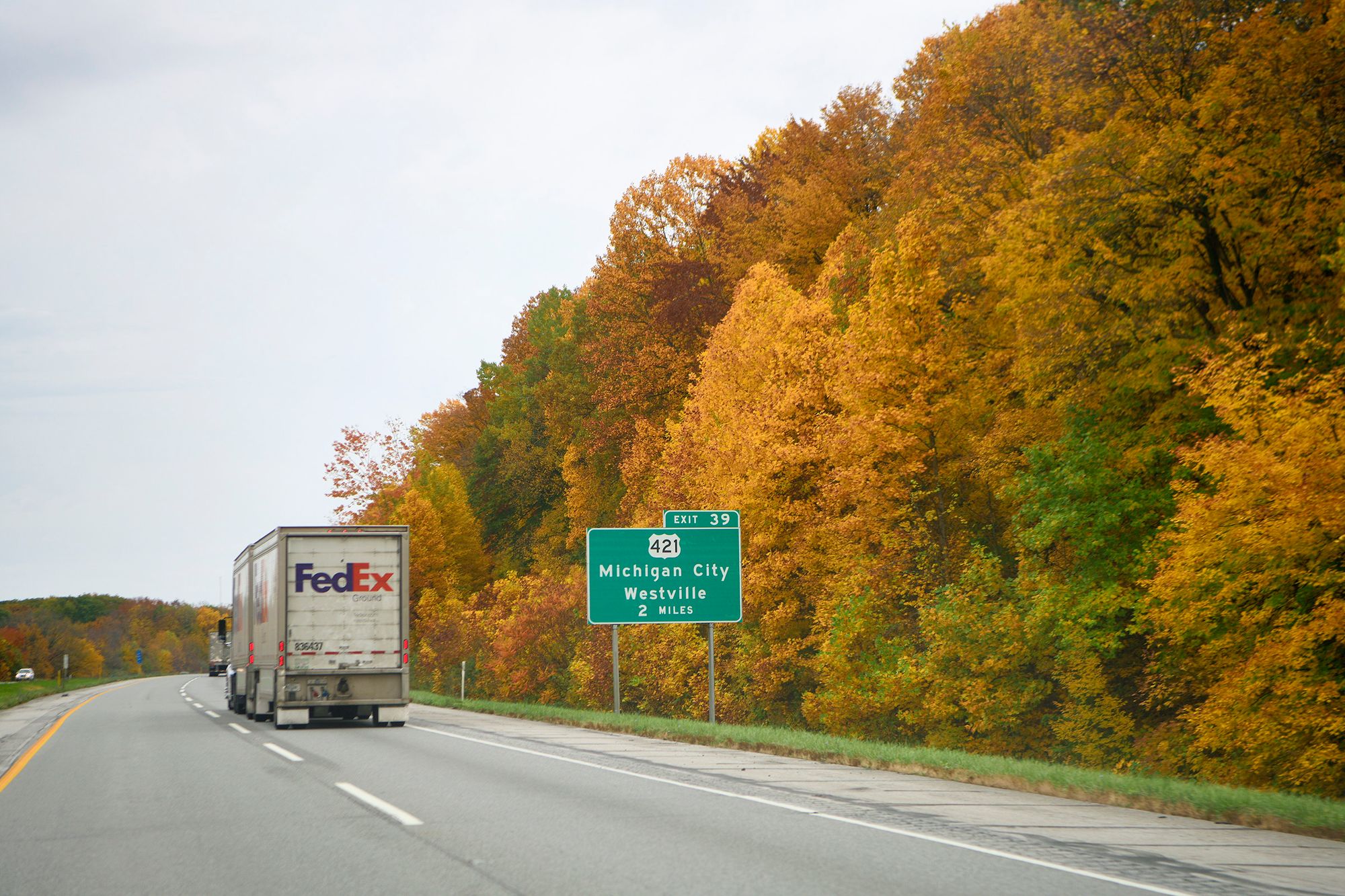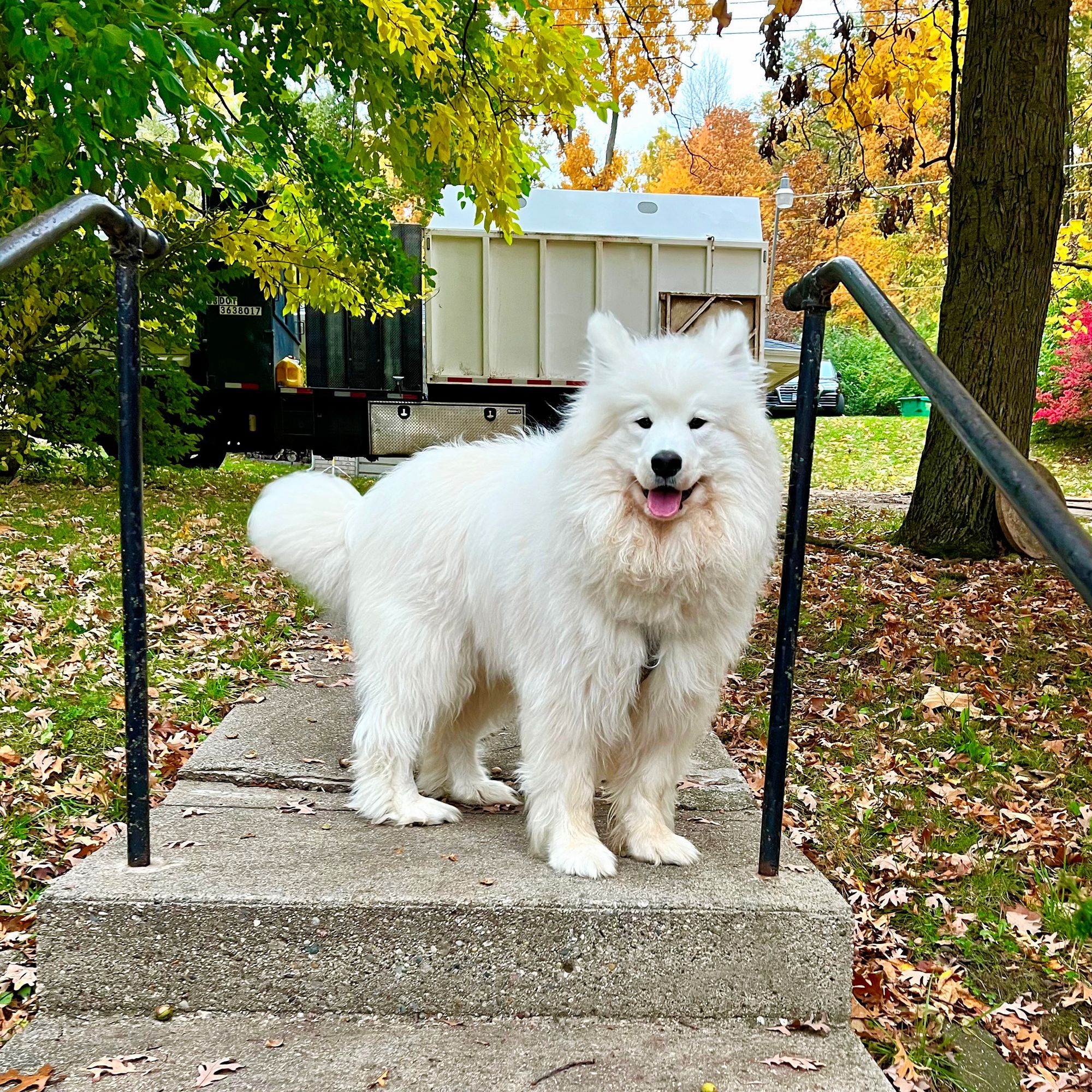 An arborist was removing two massive oak trees at Scott's house, and at the end of the day he took a drone video of the completed job. Isaac found this fascinating. He watched from a few feet away as the drone took off, and then he watched it constantly while the drone flew out over the lake and then back to where we were standing. Another example of the recurring theme of Isaac not barking on this trip, just soaking in all the new sights and sounds and smells.
Three Rivers to Evanston
I woke up with the worst hangover I've had in years – reminded me of the old days with Scott in Chicago. :) Isaac seemed to know I needed some rest, and after a brief walk at 6:45 he let me sleep in until 9:20, which was also the latest I've slept in years. We had a leisurely breakfast and then packed up to drive back to the Chicago area to see Tom and Lizzie.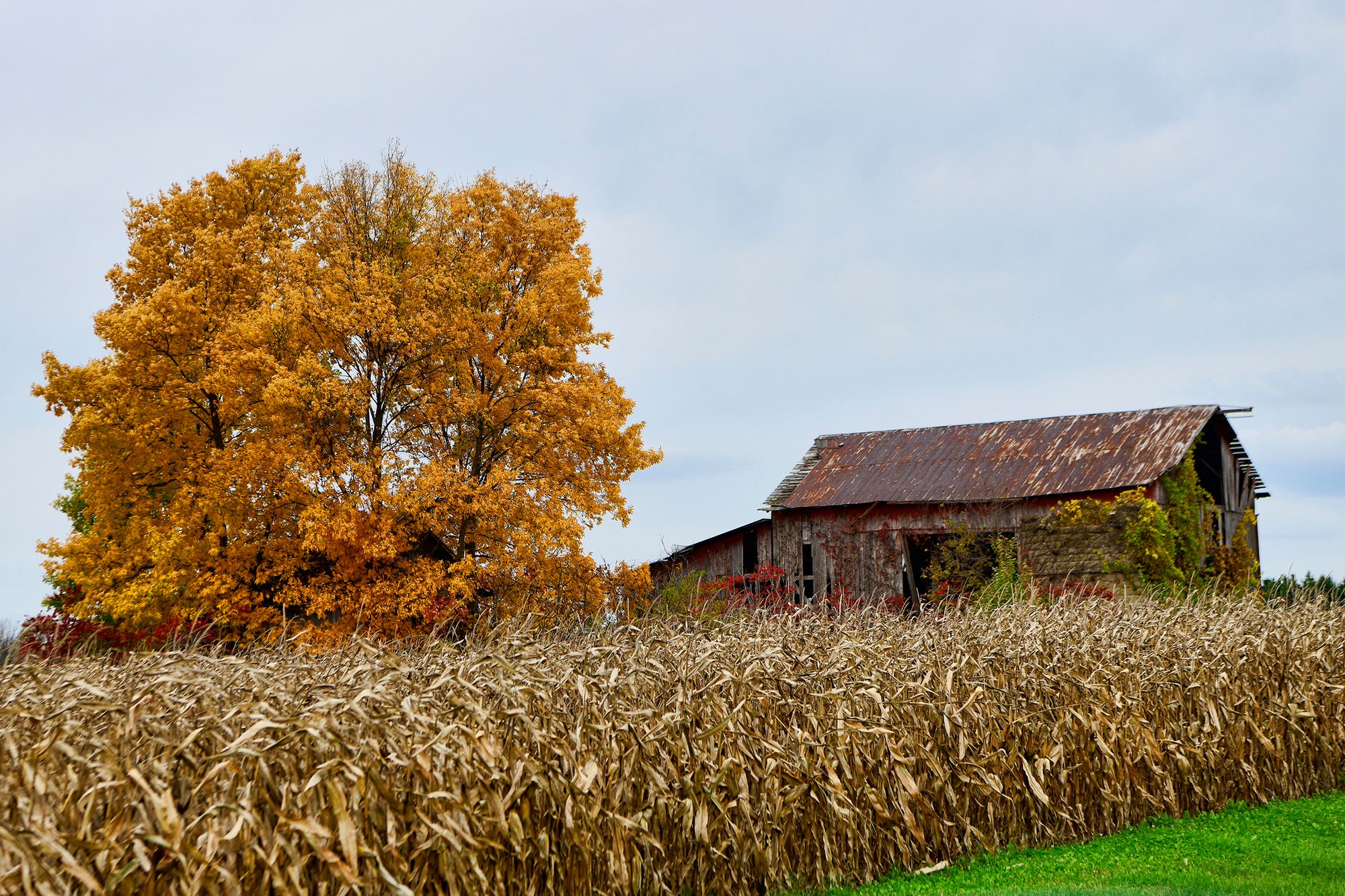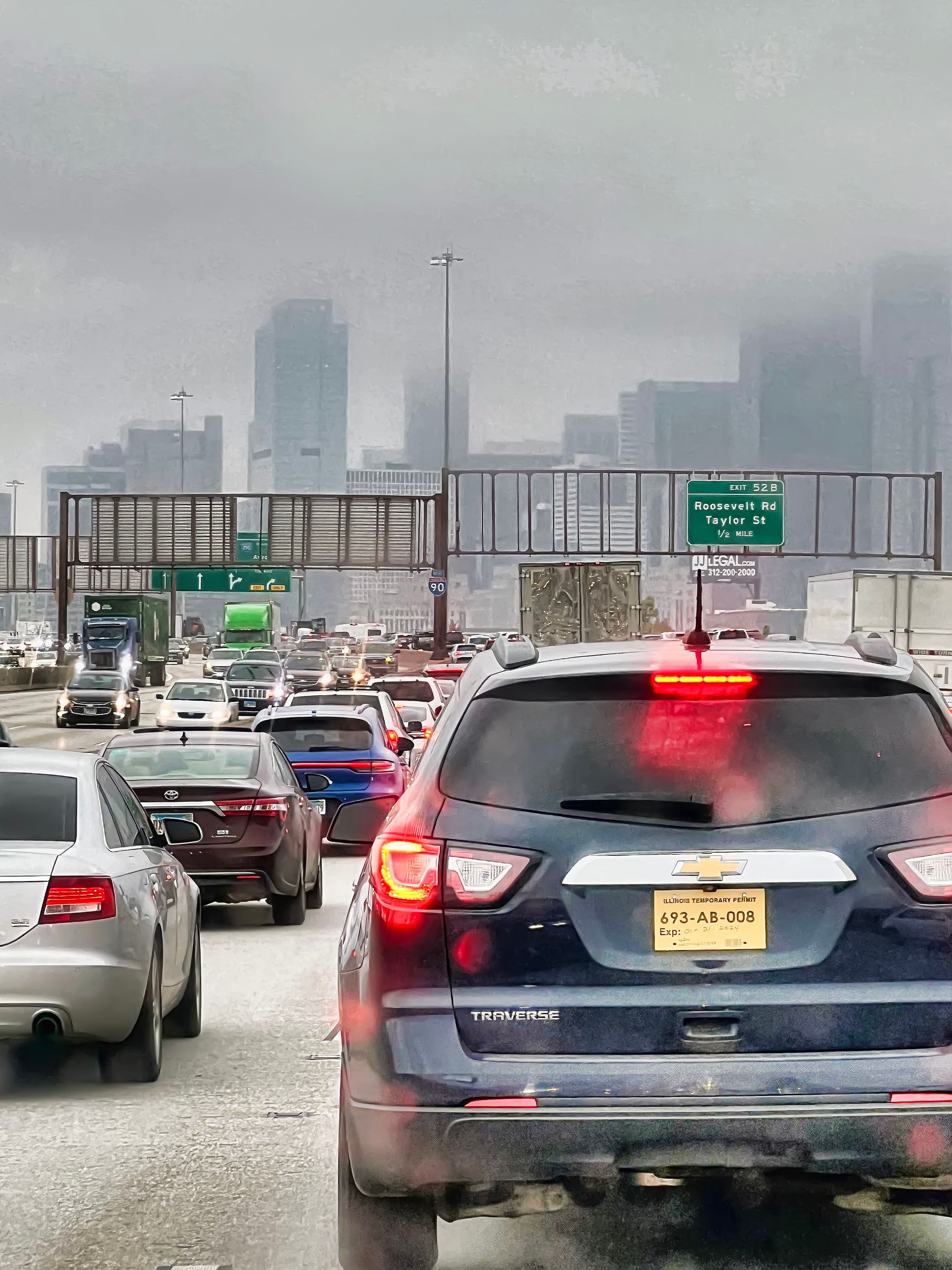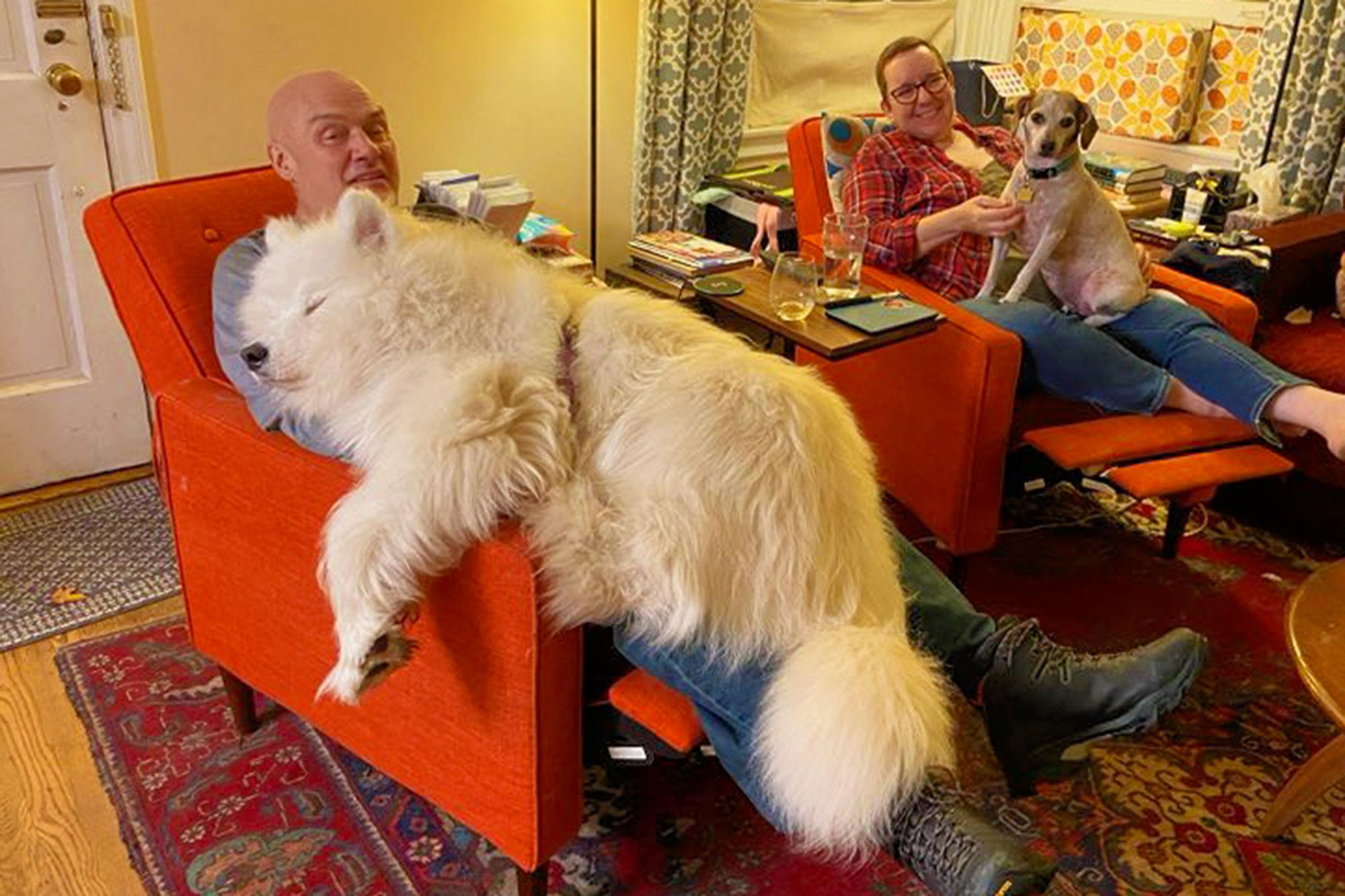 Tom and I ran some errands in the afternoon and early evening, while Isaac stayed home with Lizzie. It's nice that he knows Tom and Lizzie so well from their trips to Butte, so he was relaxed and comfortable staying there.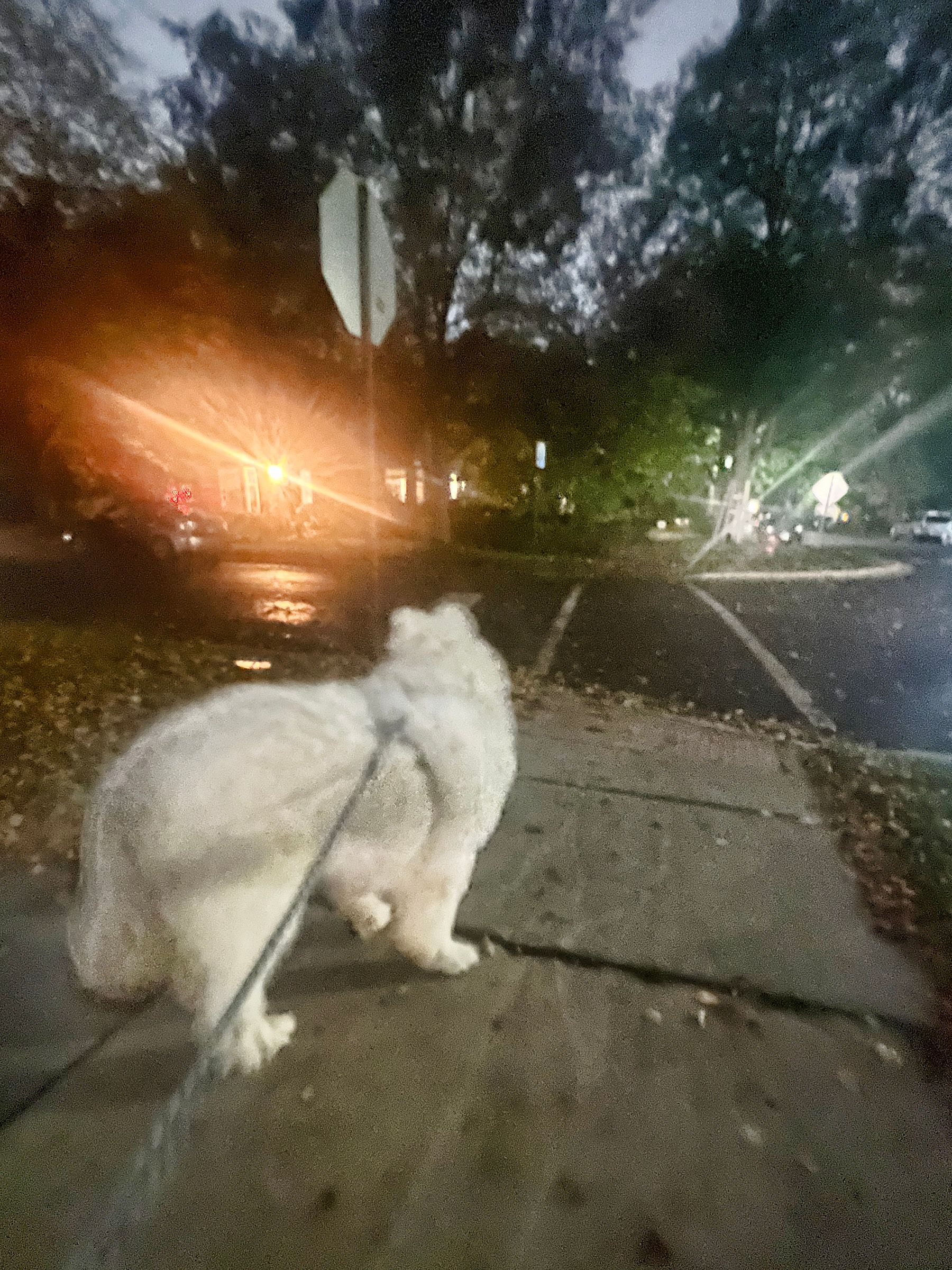 The Chicago Area
Saturday was the only day of our trip on which we didn't travel to a new location, because we spent both Friday and Saturday night at Tom and Lizzie's house. It was nice to not feel a need to get on the road and go anywhere for a change.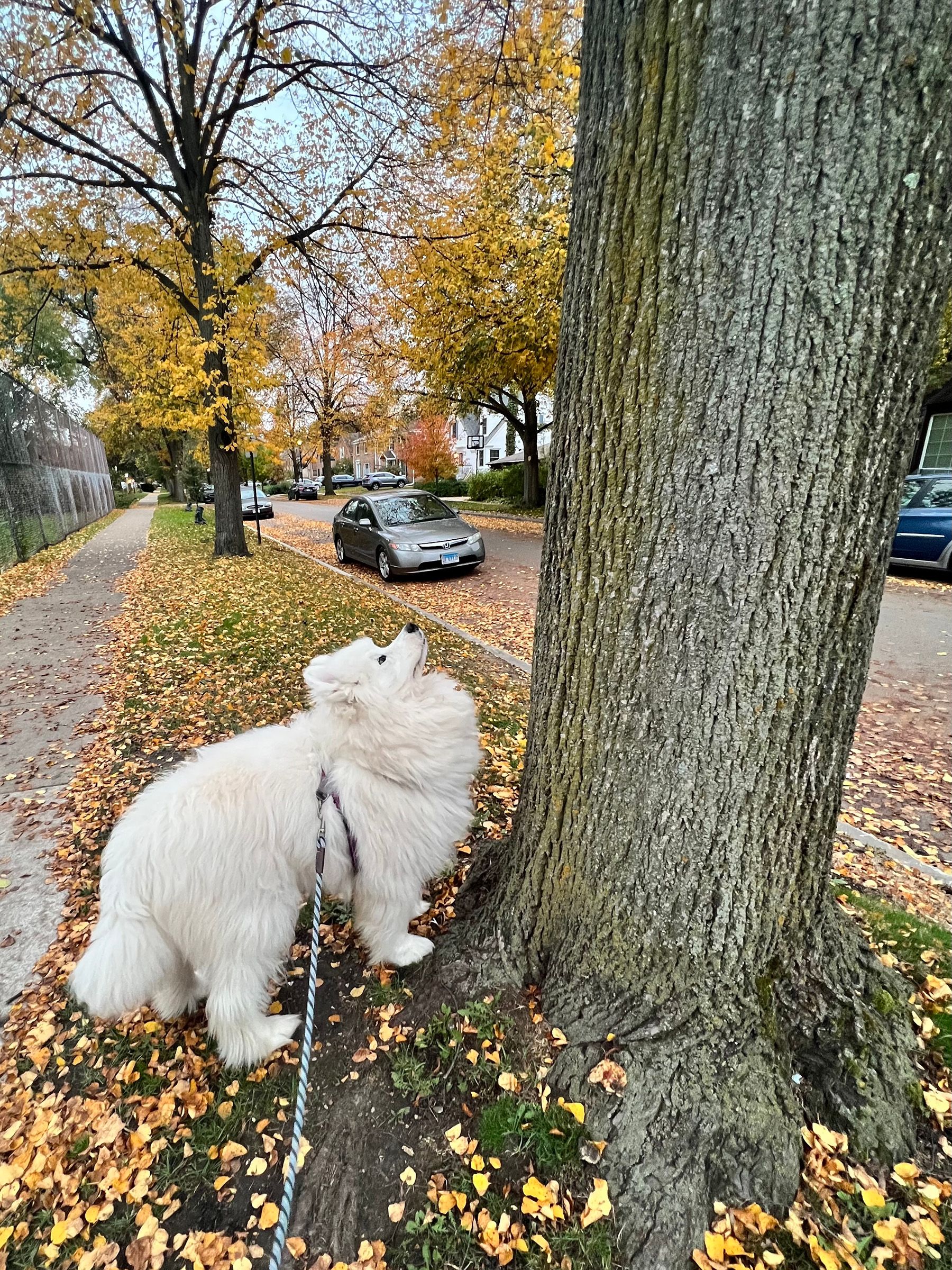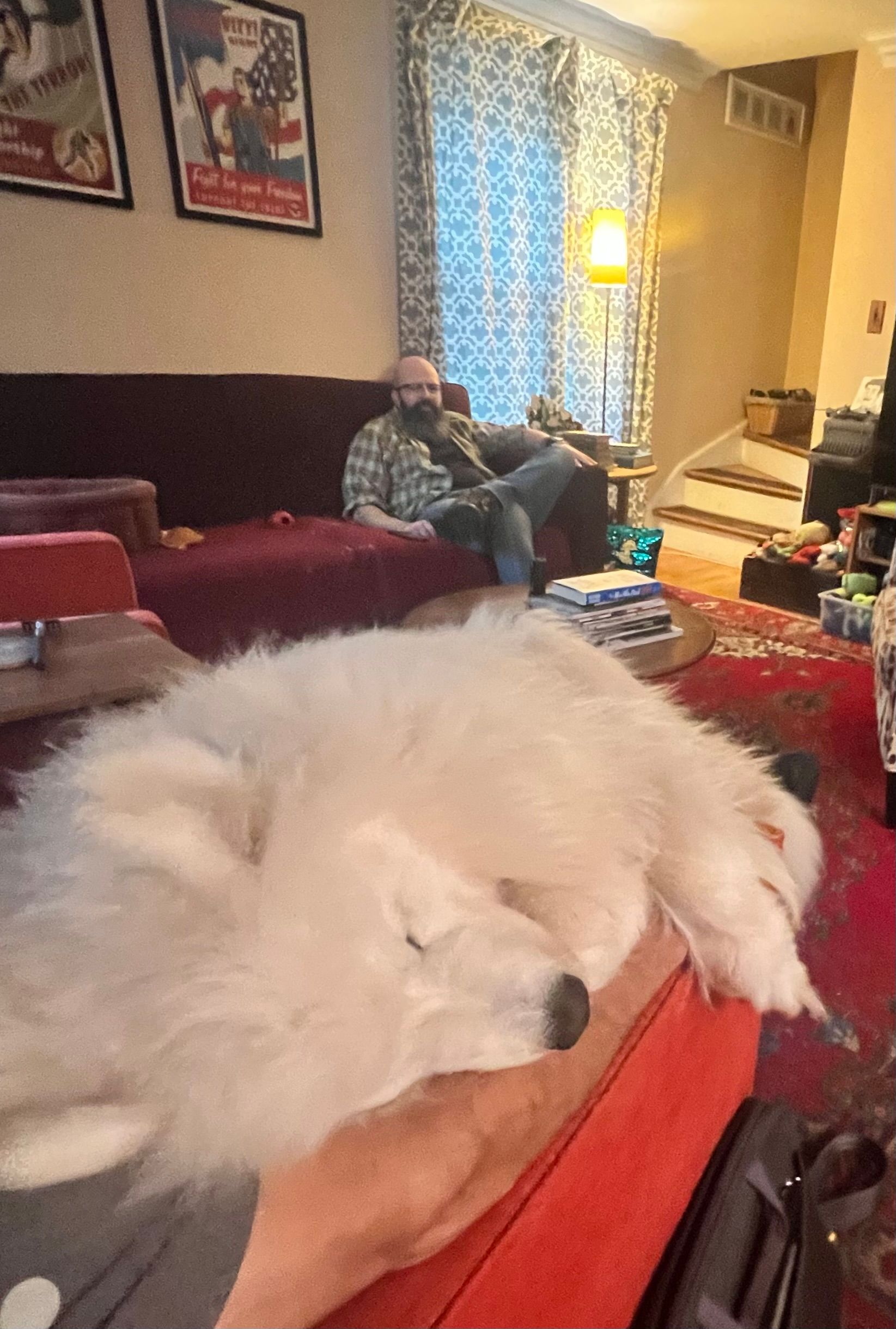 I left Isaac with his friends while I went out to lunch with some of my friends I haven't seen since before COVID. Then we decided to take Isaac out to see Chicago, and after considering a few options Tom, Lizzie, and I took him to the Adler Planetarium down south of the Loop, which has nice places to walk with great view of the skyline.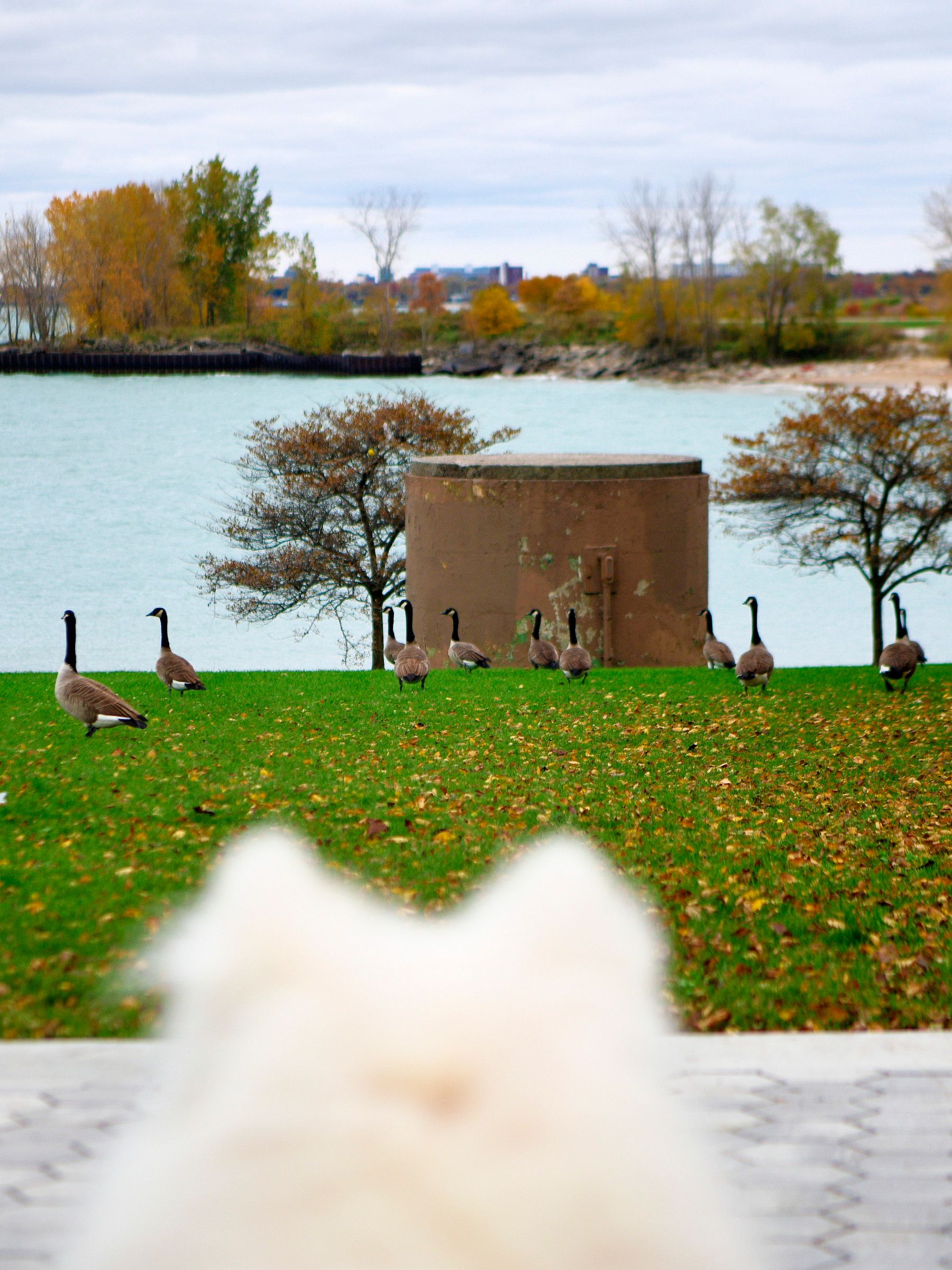 After that we hung out at Tom and Lizzie's house, and took advantage of the opportunity to make some meals for Isaac for the rest of the trip (thanks Lizzie!) and do some laundry. I also brushed Isaac on the back deck for a while, but we decided to skip his bath and do that back home. Hey, he was on vacation!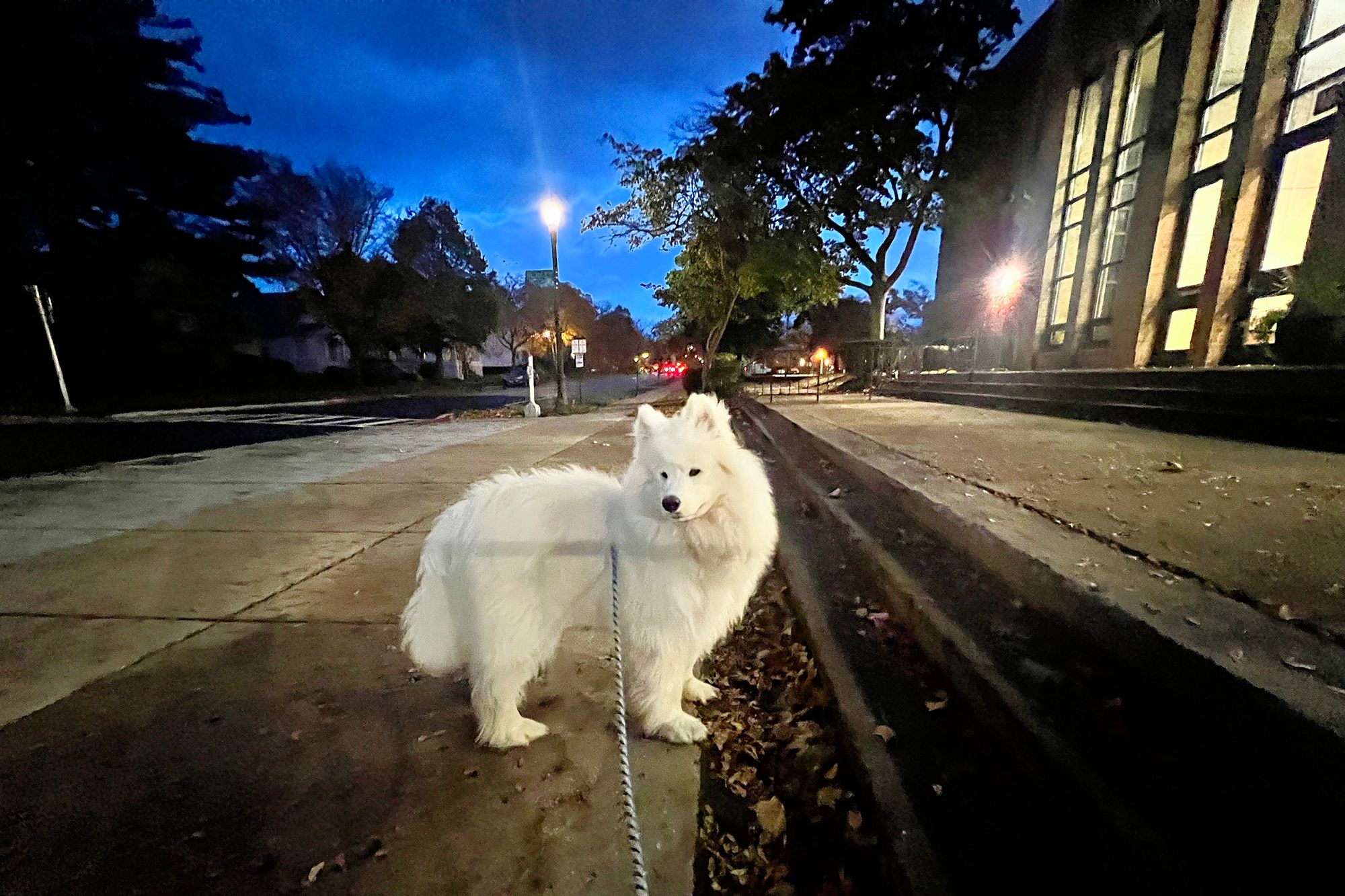 Evanston to Sioux City
Sunday we started the trip back home. Our first stop was Bagel & Bialy in Skokie, where I was hoping to get a fresh bagel breakfast sandwich, but they've stopped making breakfast sandwiches so I settled for a delicious poppy seed bagel fresh out of the oven. Isaac had a bite, then we headed to the forest preserve for a final off-leash romp before getting on the road.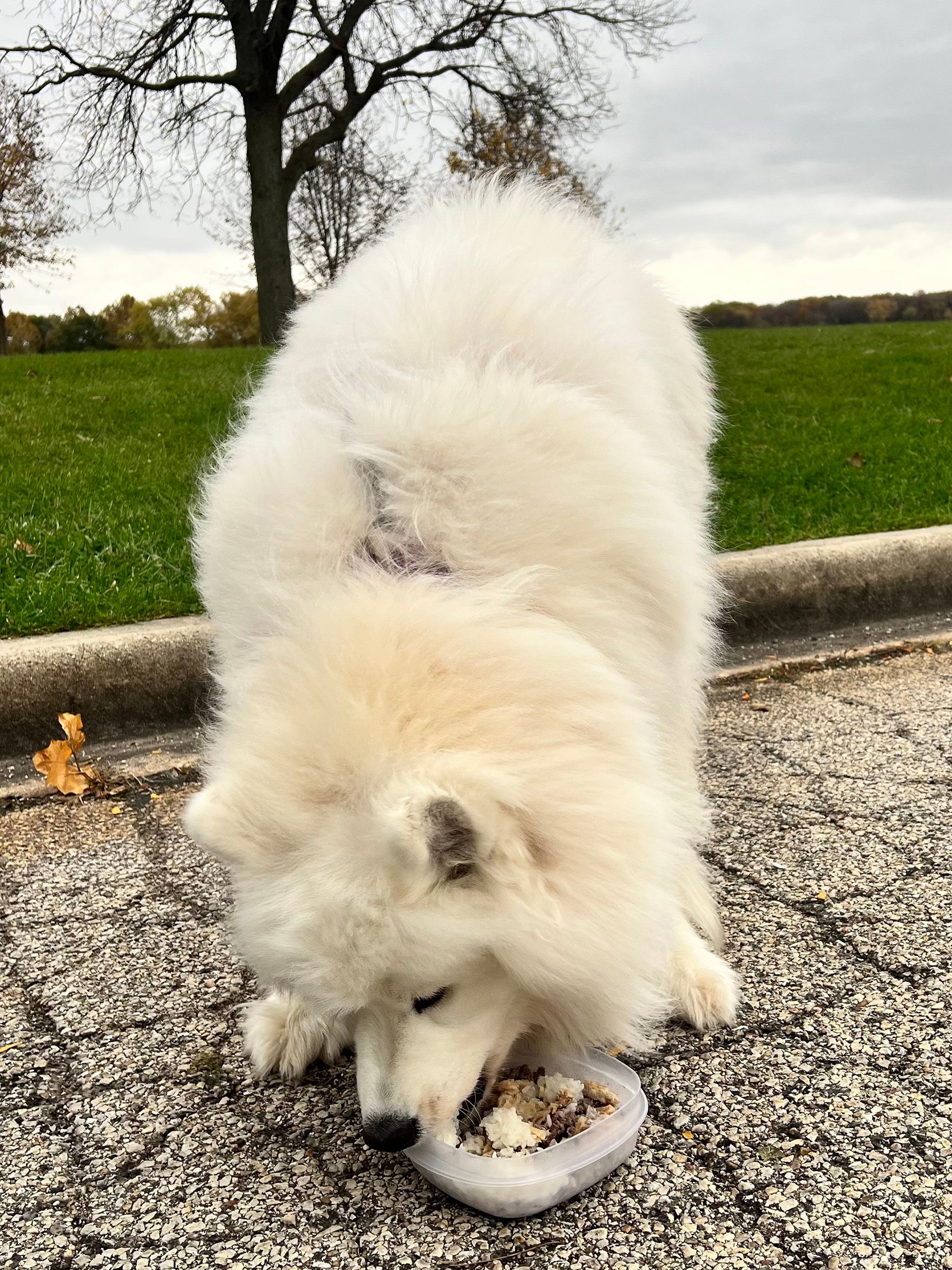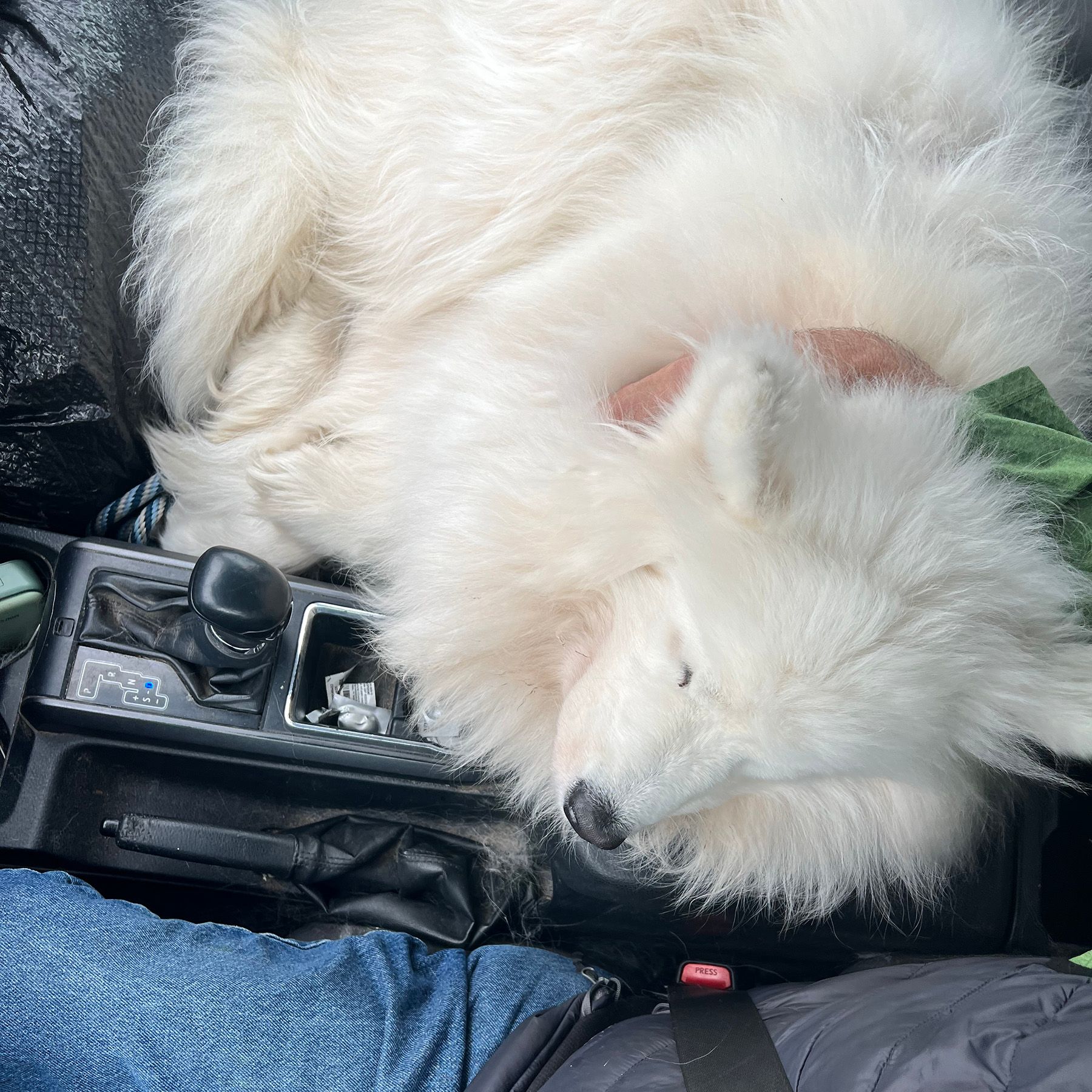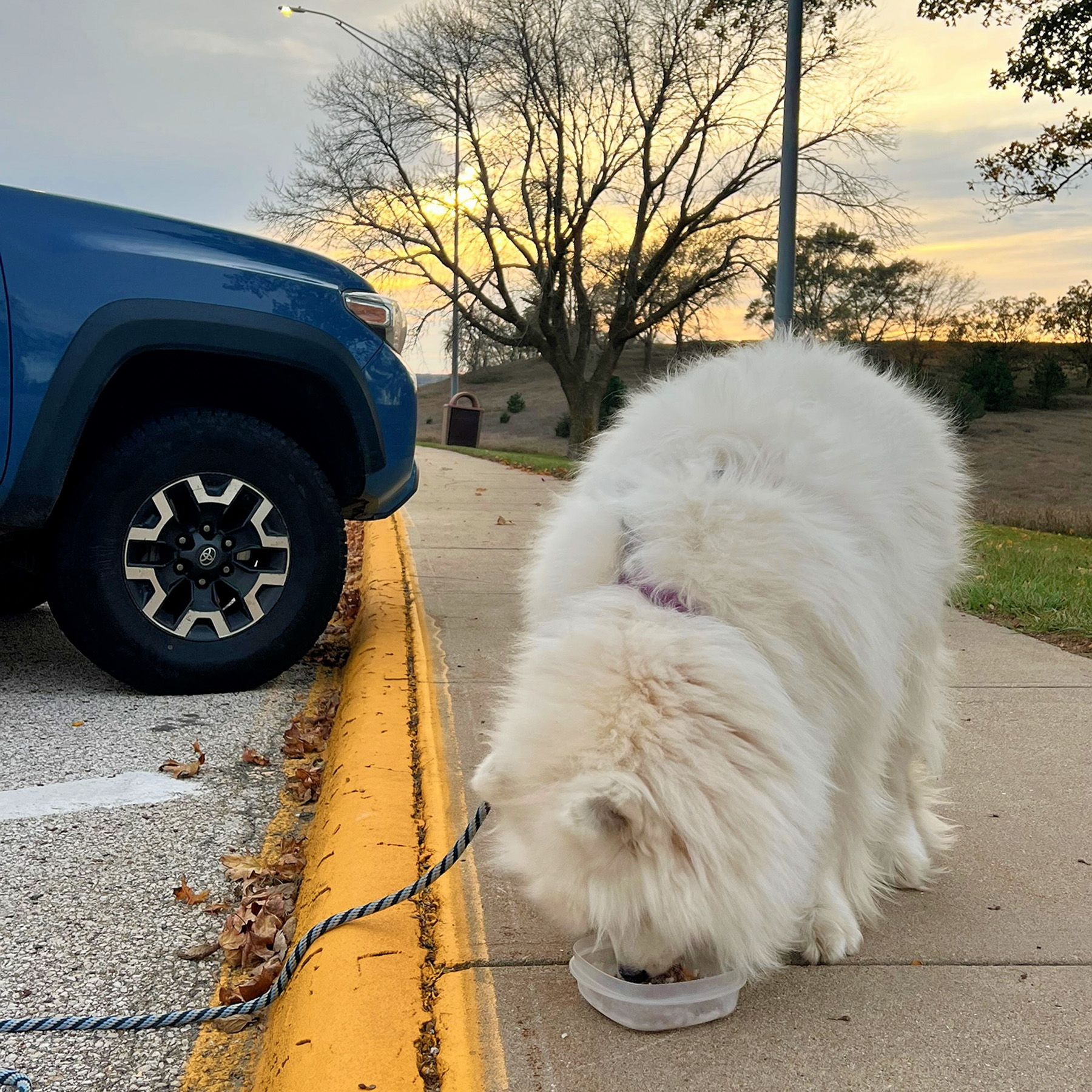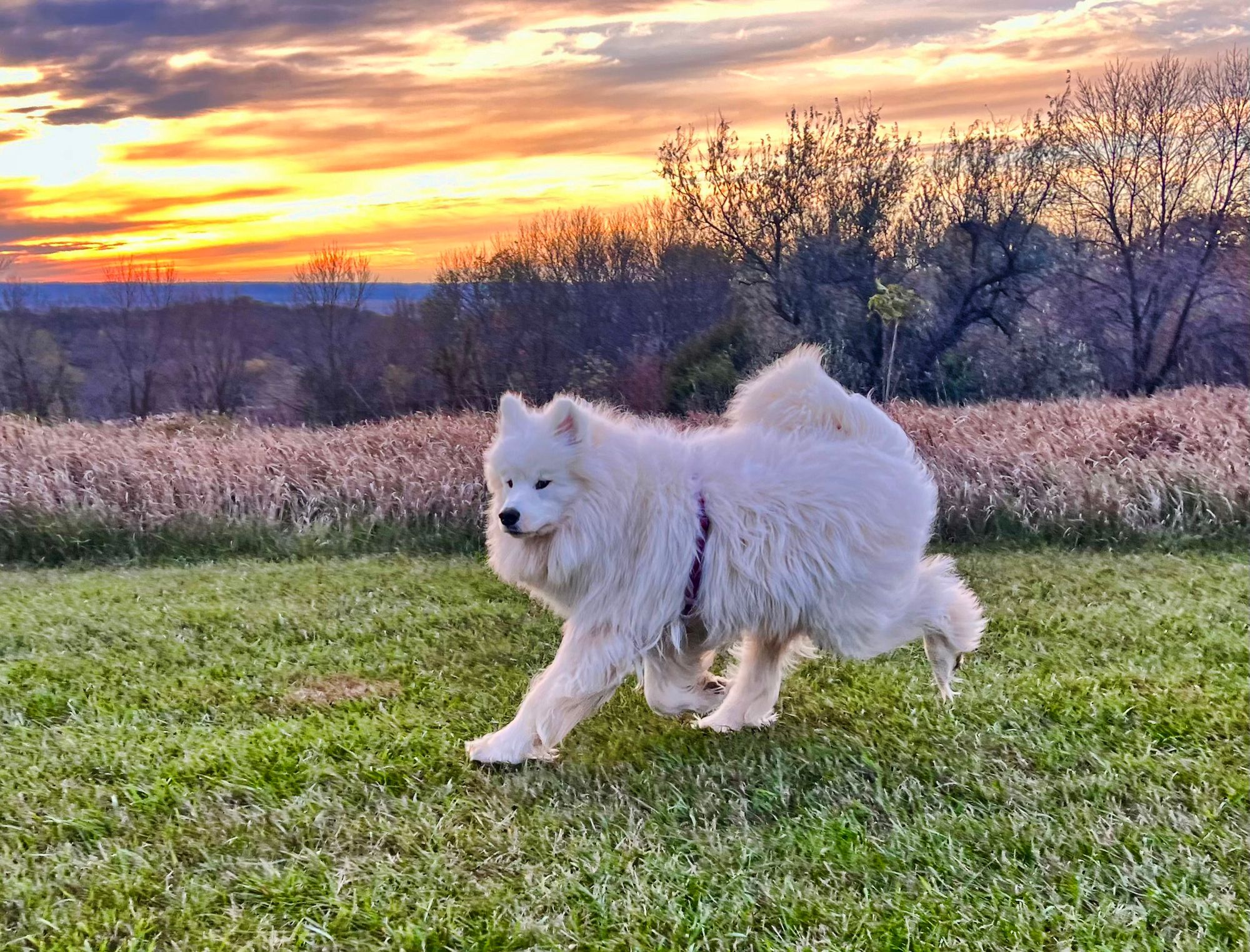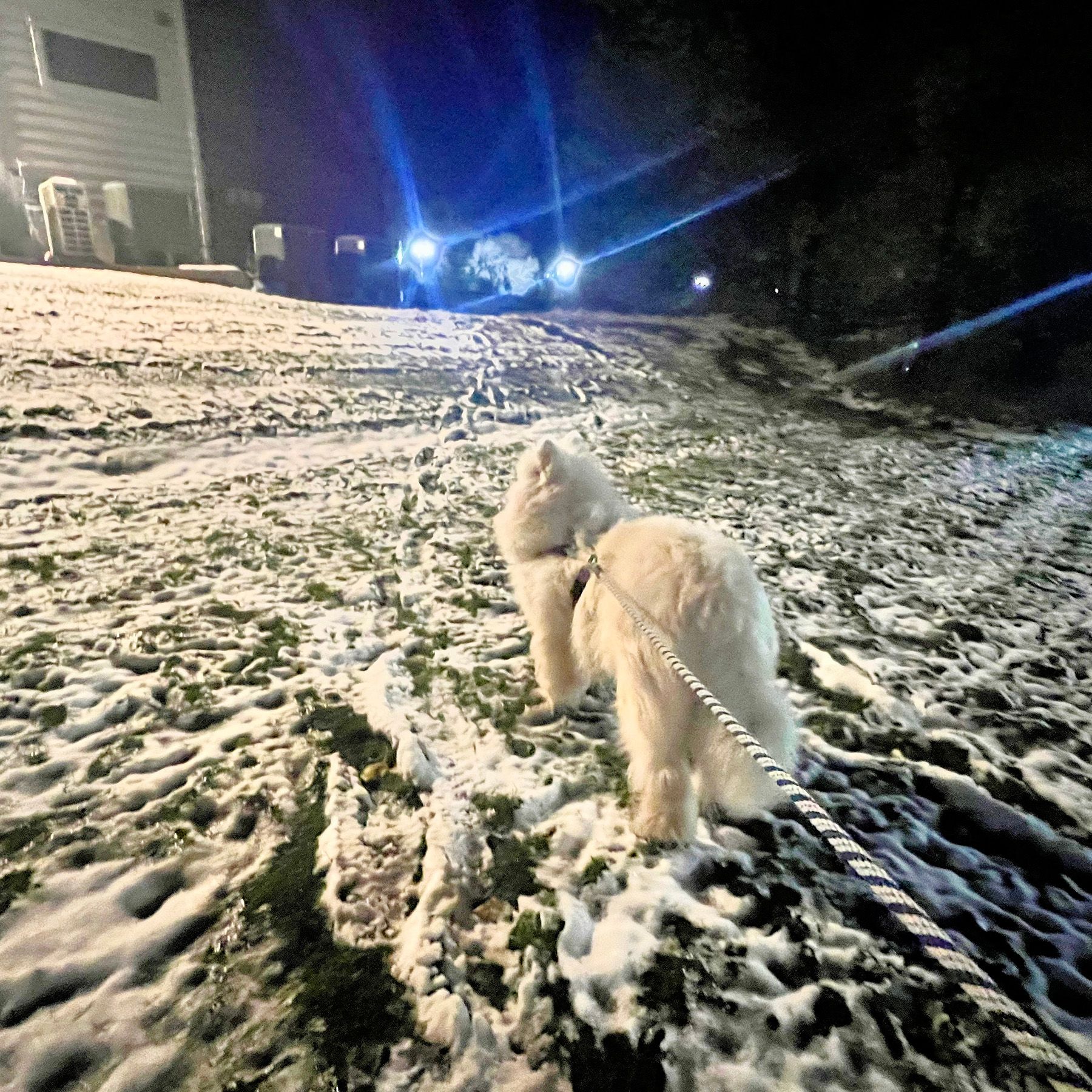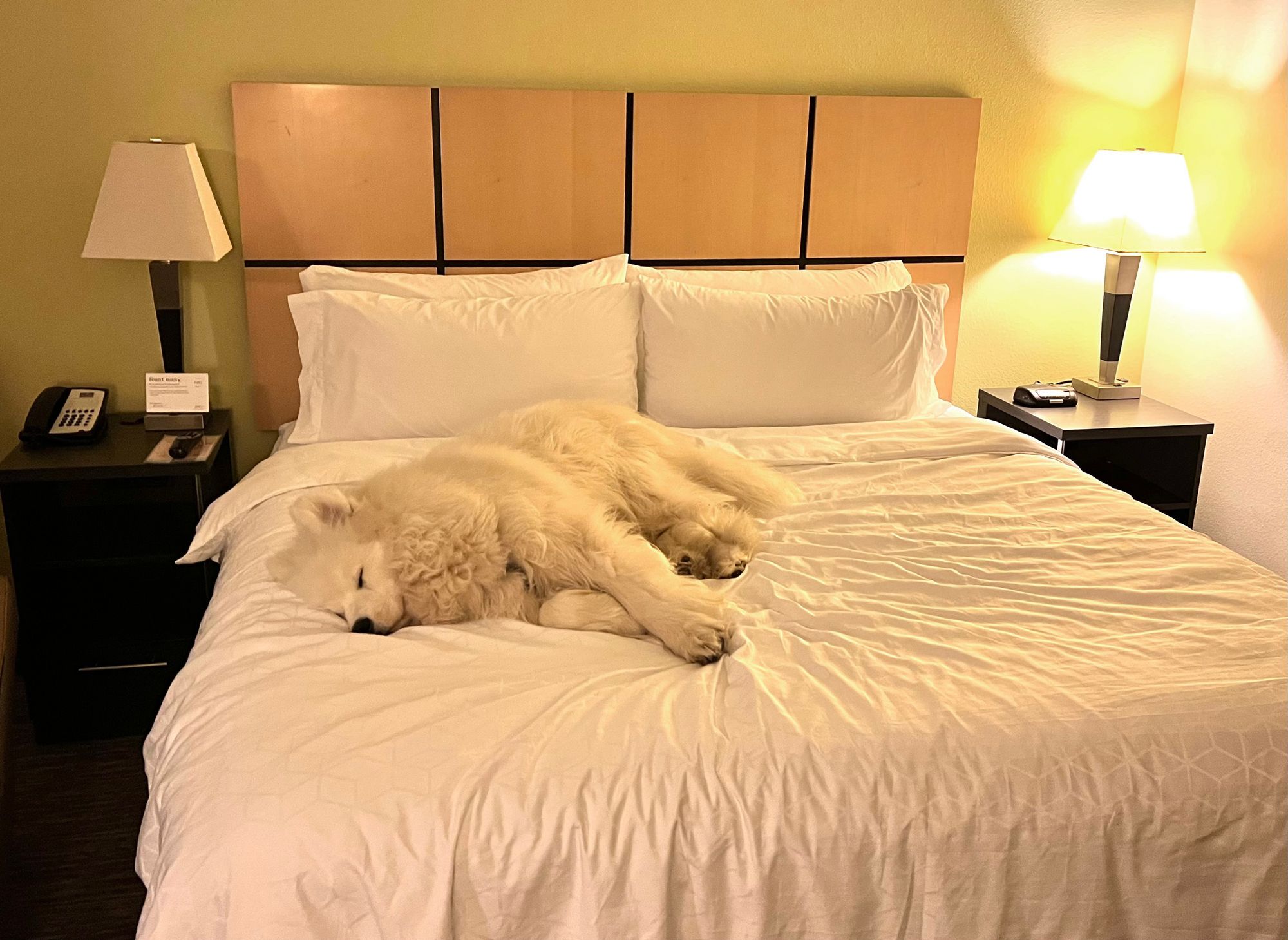 Sioux City to Rapid City
We had two goals for Monday: visit my uncle Don and his family in Sioux Falls, and get to the Motel 6 in Rapid City so that we'd be in position for a hike in the Black Hills the next morning. The route was simple: up I-29 from Sioux City to Sioux Falls, then I-90 across South Dakota to the west, for about 430 miles total.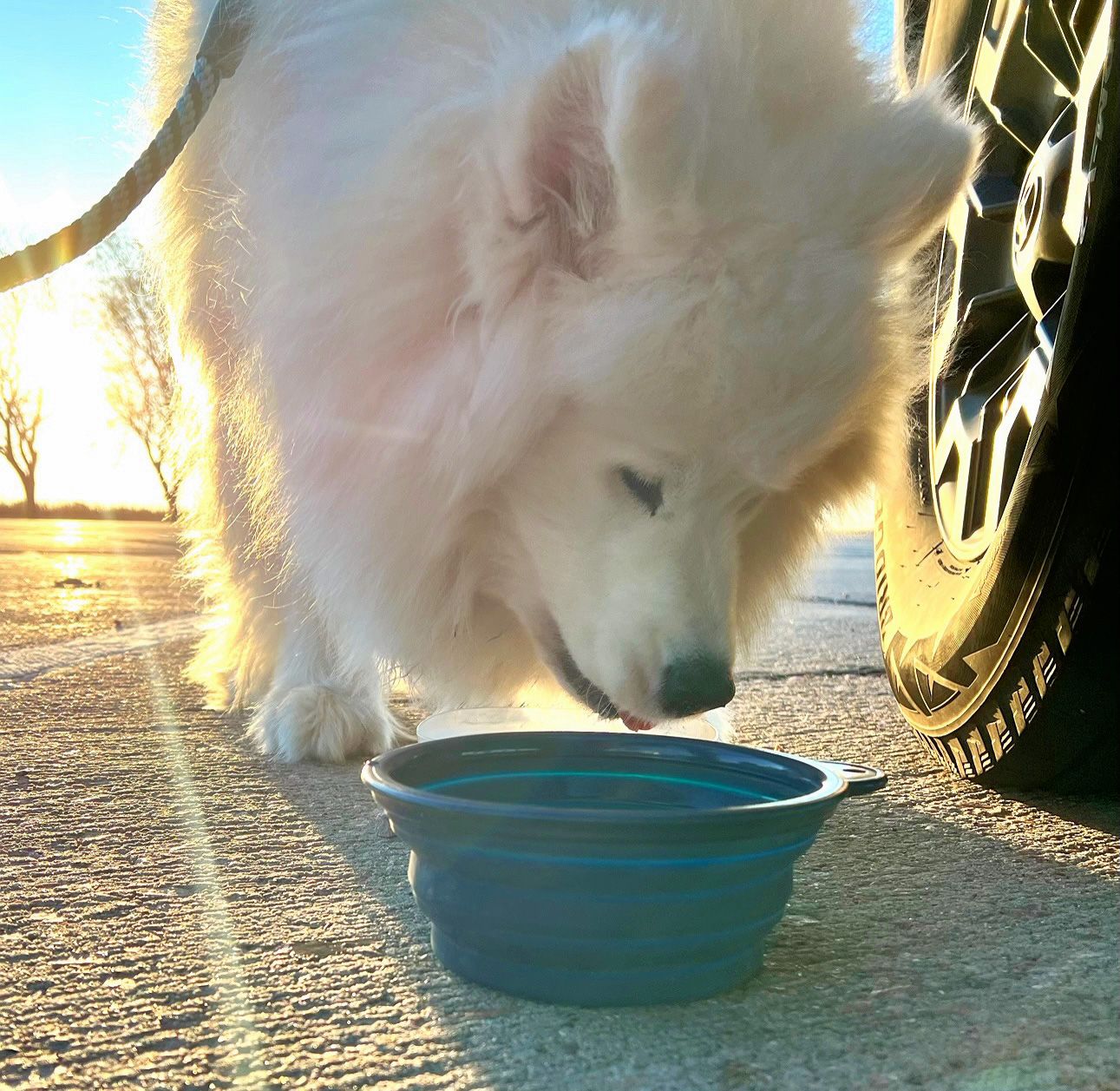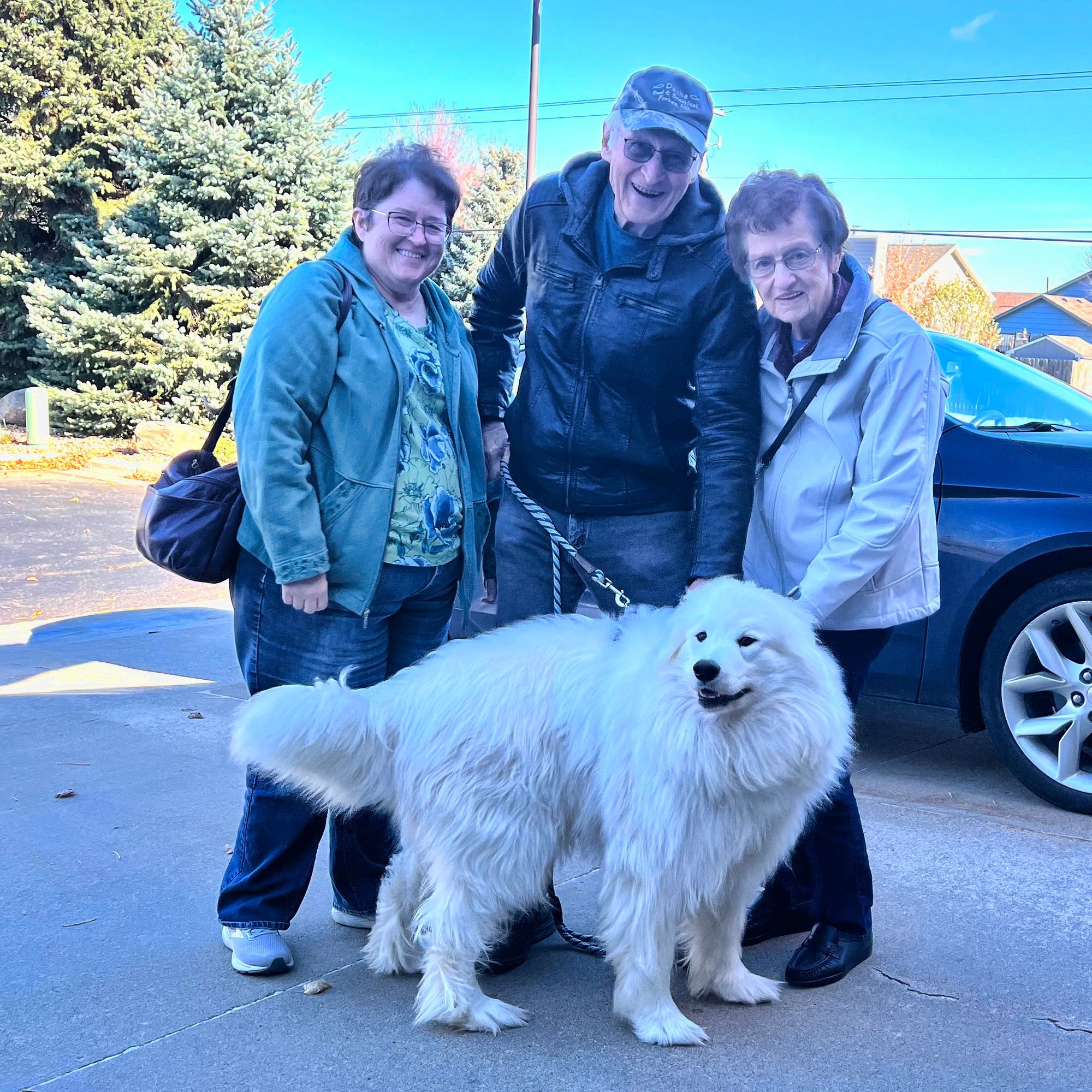 A slight digression to brag about my uncle Don ...
Don is an amazing athlete who started competing in the National Senior Games after he retired. He has steadily become more competitive as the years go by, and in 2015 Megan and I (as well as Jamie and Alice and our nephew Truman) were at the Senior Games in St. Paul, Minnesota when he first won a gold medal after over 25 years of competition. He won a total of six gold medals that year, totally dominating the Men's 85-89 age group as the youngest competitor in the bracket (he had just turned 85 that month). The Senior Games were cancelled in 2020 due to COVID, but Don stayed in shape and was the highest ranked competitor in 10 different events that year (based on results from other outdoor events), as the youngest in the 90-94 bracket. When Isaac and I visited him on this trip, he talked about his goals for the 2025 Senior Games in Des Moines, when he hopes to "bring home to South Dakota" a few track and field records in the 95-99 age group that are currently held by a friend of his from North Dakota.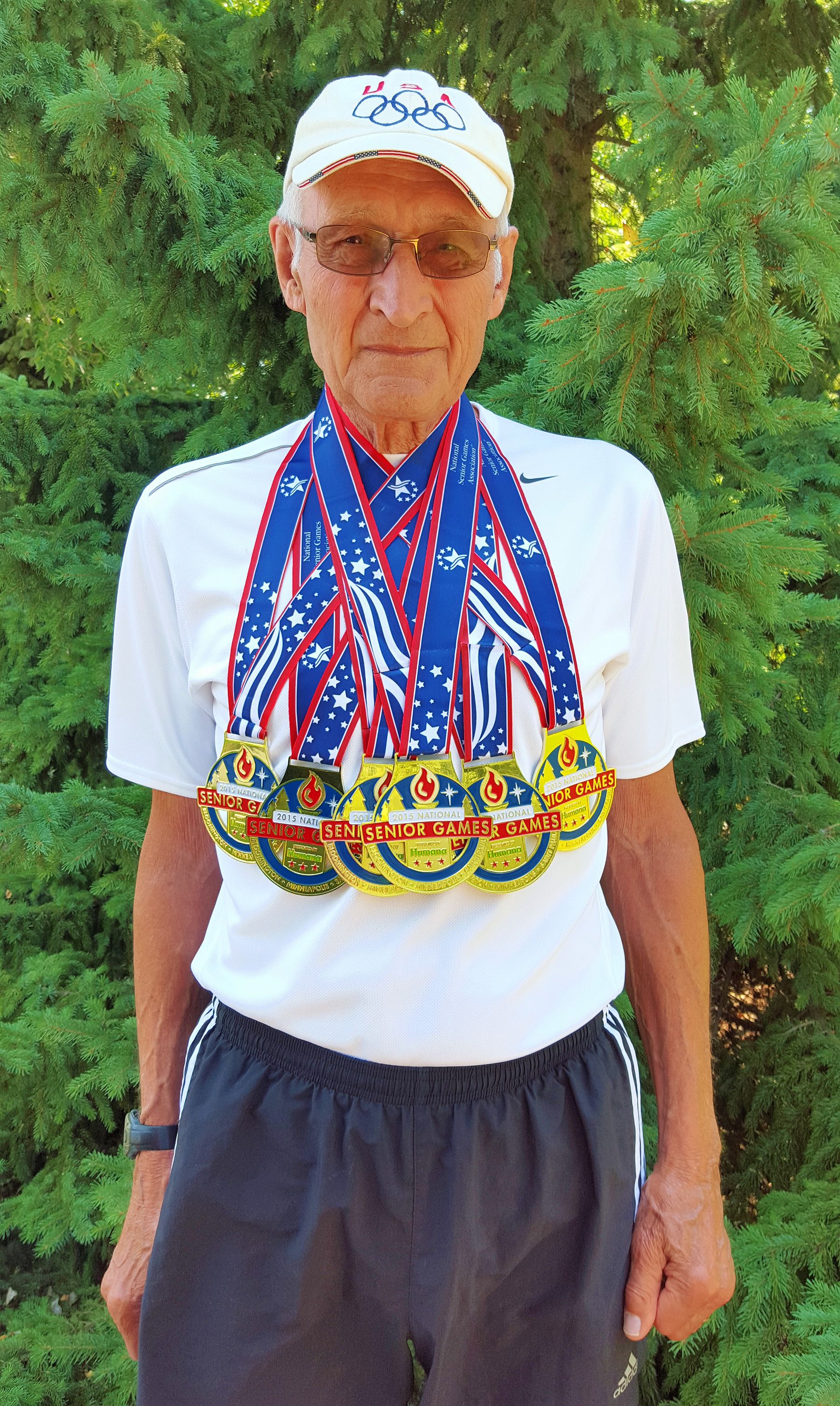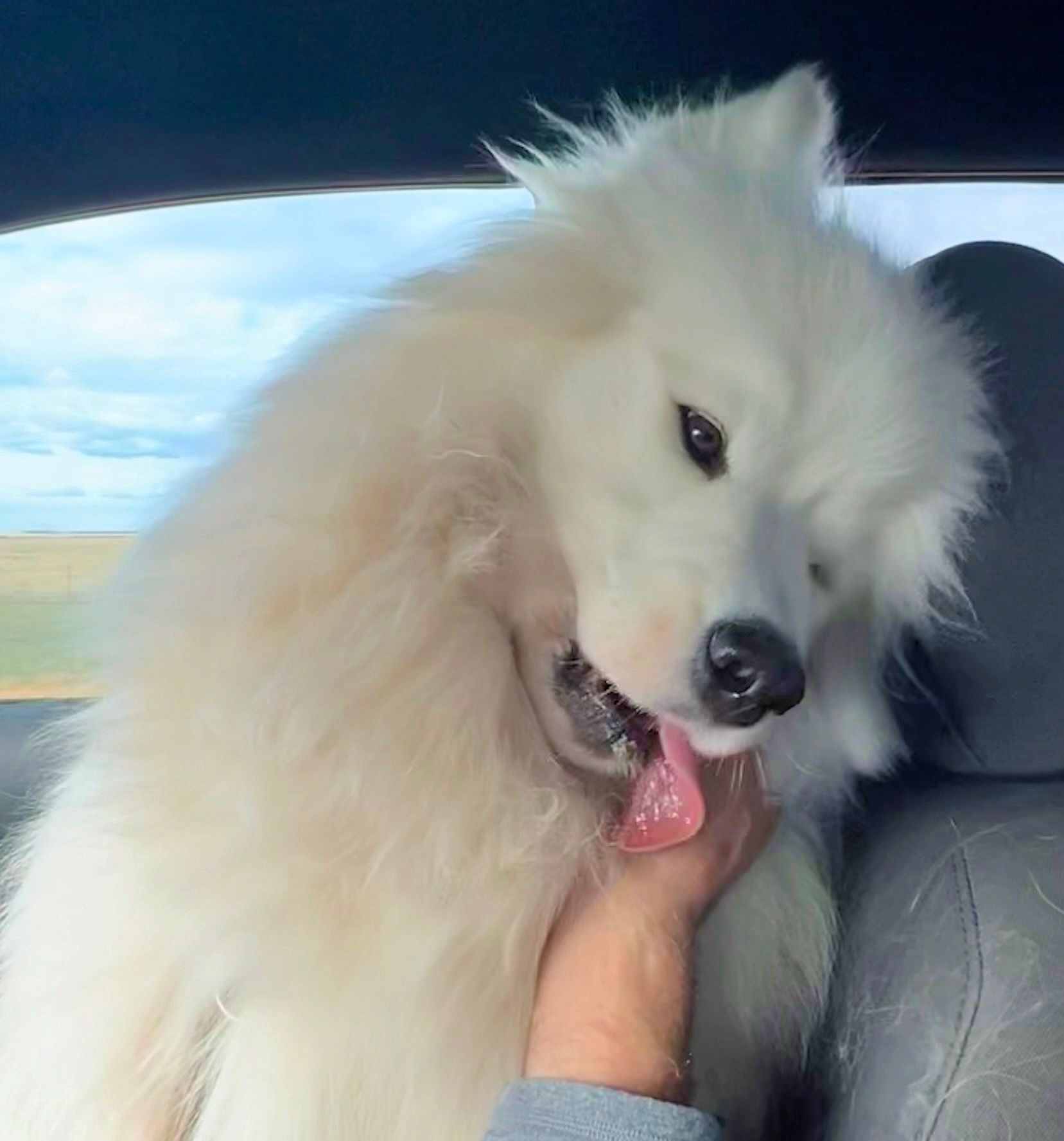 As we drove across South Dakota, I realized we were on a later schedule than I had been planning, because we took our time getting started in the morning, and then we stayed longer in Sioux Falls than we had planned (which was nice). Realizing our plan to do the Highway 240 loop through Badlands National Park before sunset was in jeopardy, we only stopped once between the Missouri and the Badlands, for Isaac's dinner.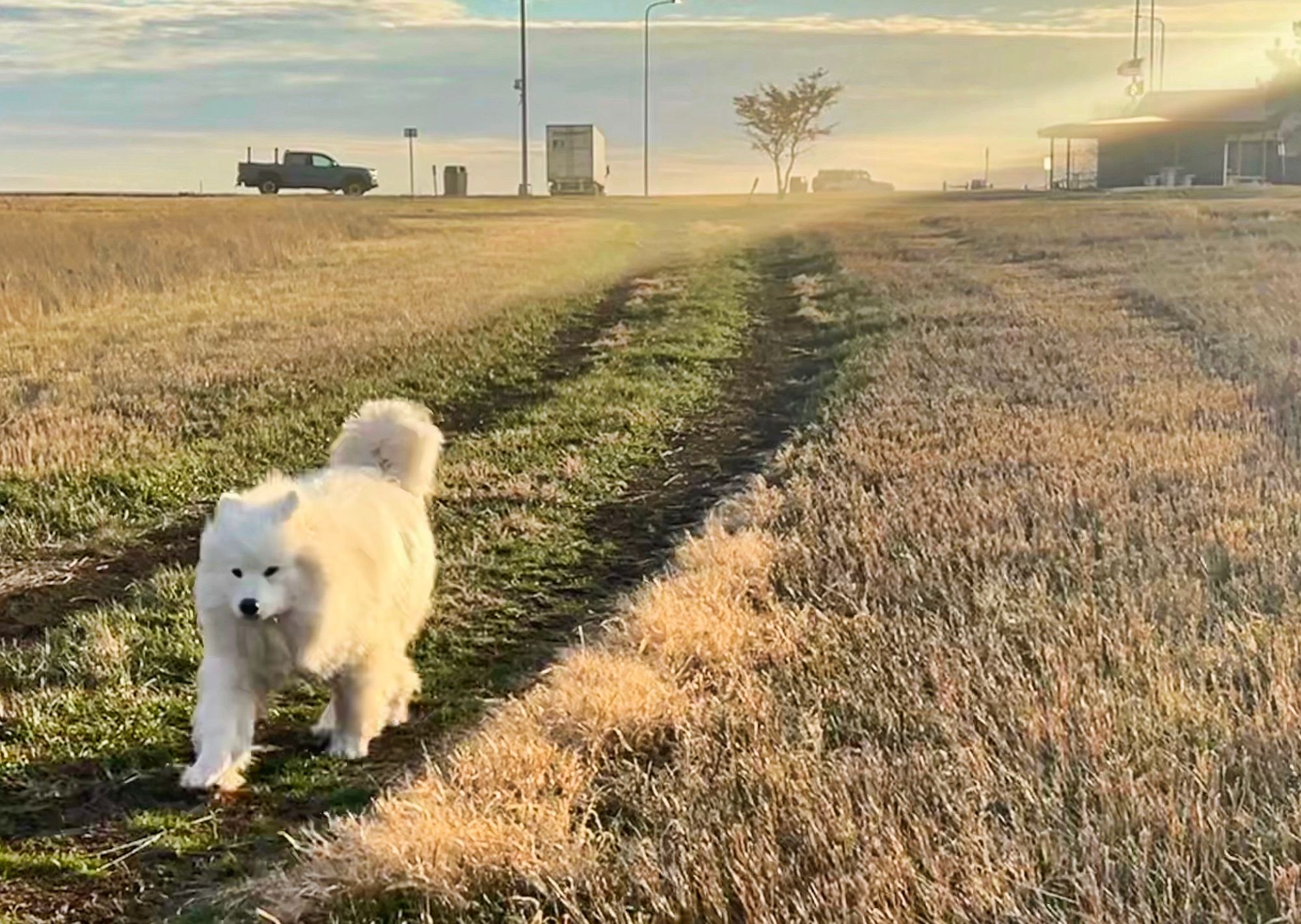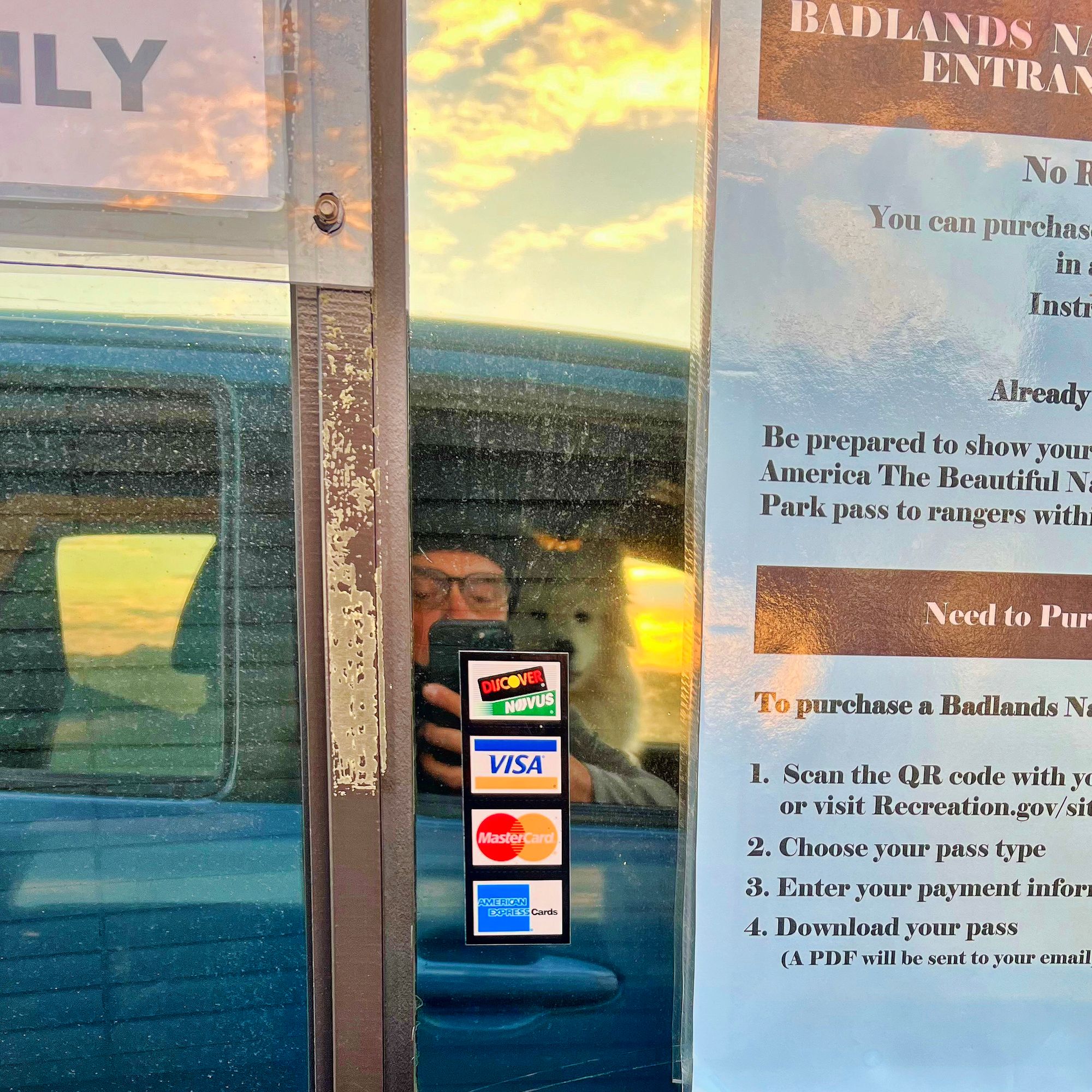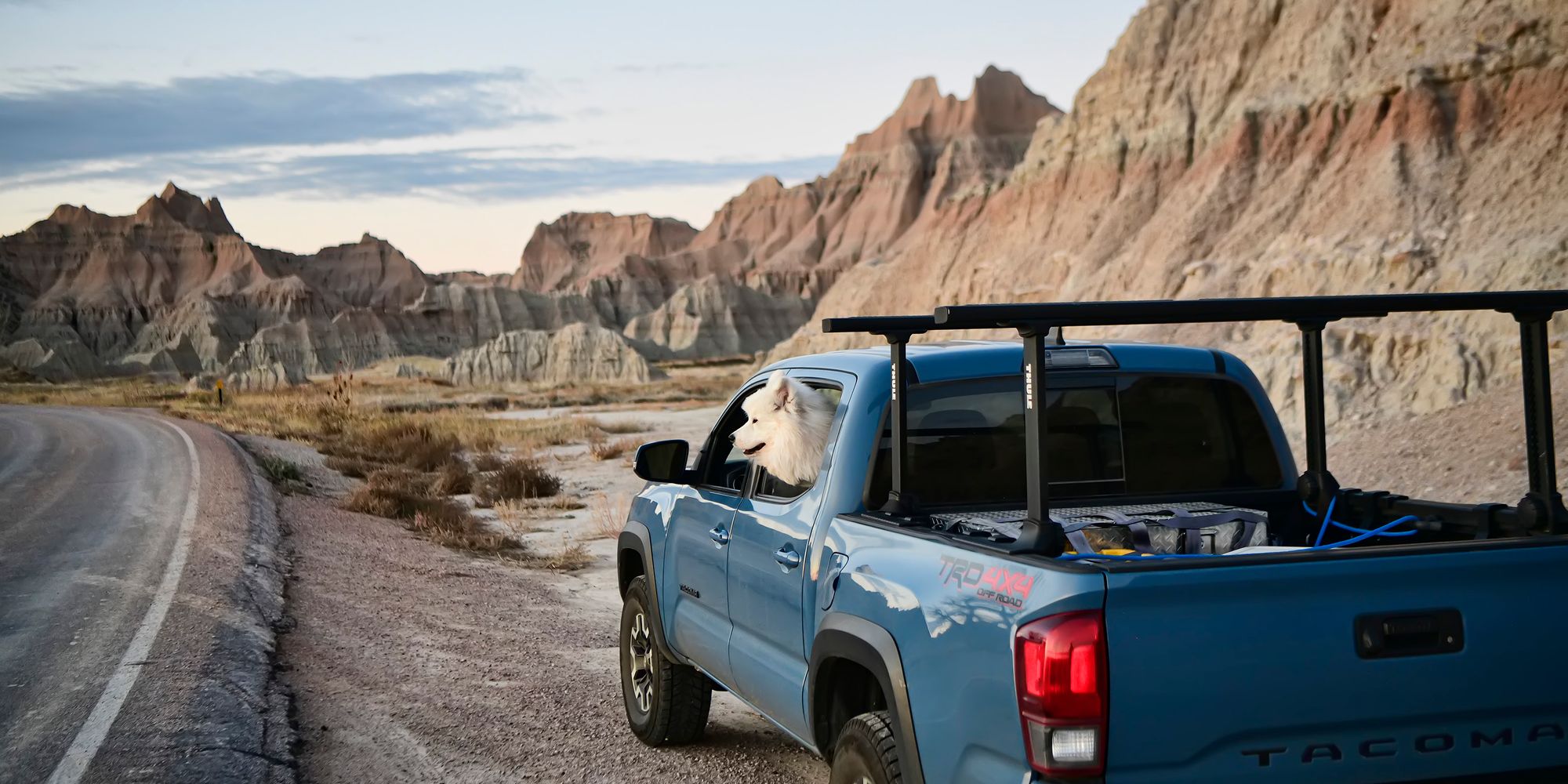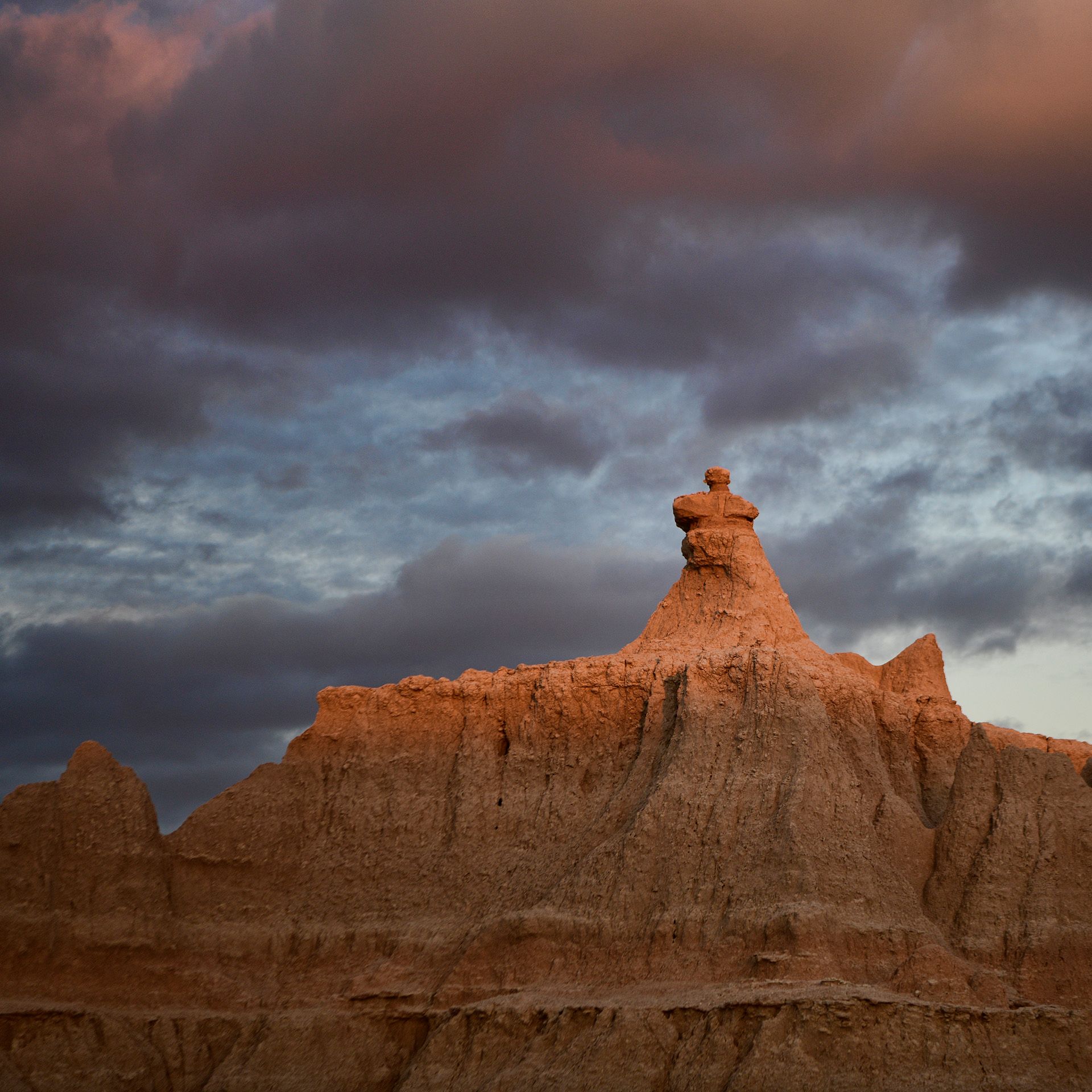 We filled up the gas tank at Wall, and then drove the remaining 45 minutes to the Motel 6 in Rapid City. Isaac was the 5th dog I've stayed at that motel with – Mia, Trouble, Jamie, and Alice have all stayed there.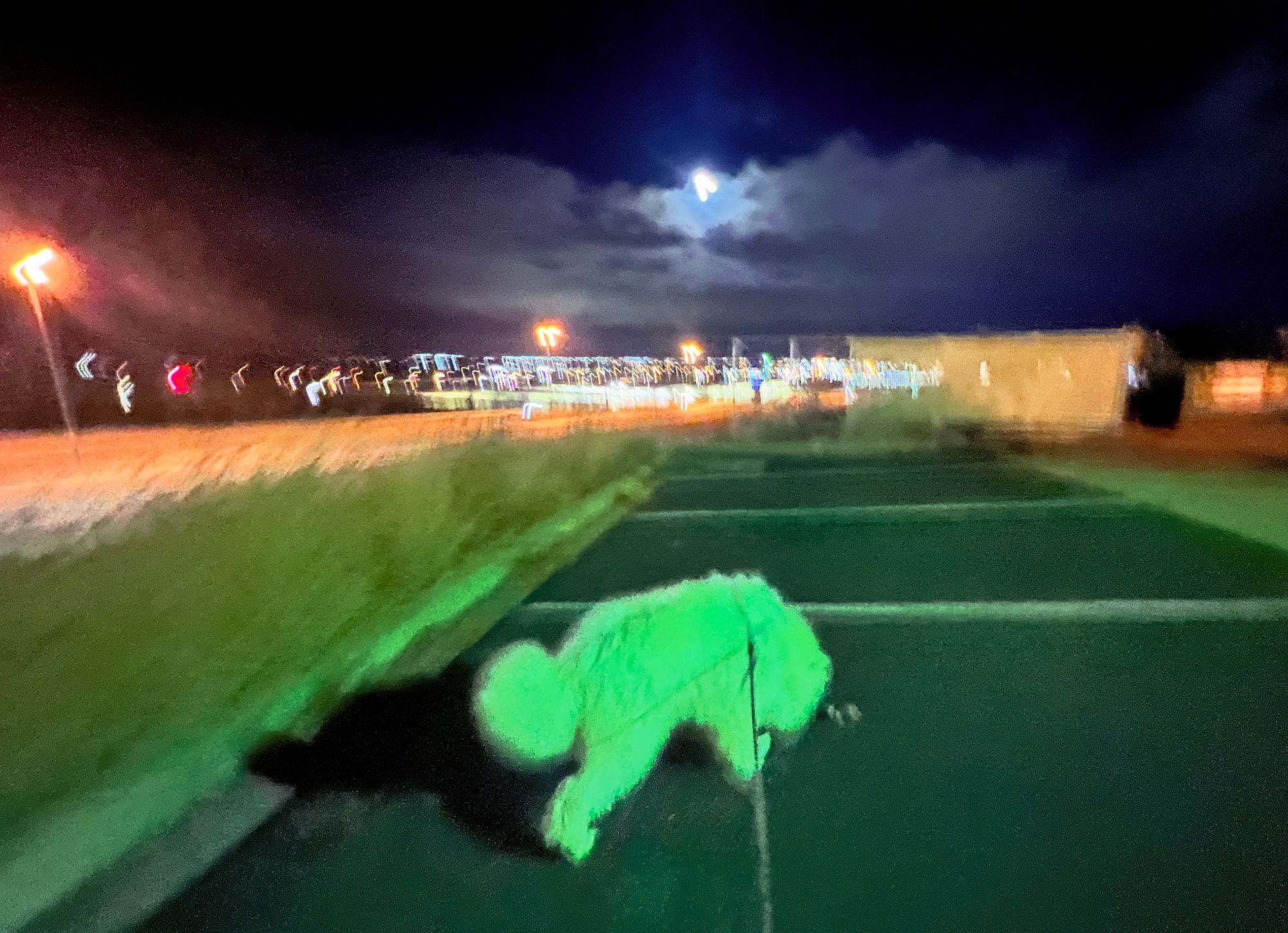 An unexpected turn of events
Halloween Day was going to be our hiking day in the Black Hills. We had planned to hike Black Elk Peak, but there were high winds and below-freezing temperatures down in Rapid City (and it would have been worse a few thousand feet higher in the mountains), so we decided to skip that. Instead, after some online research early in the morning we decided to go explore Highway 14A south of Spearfish, where there are several shorter and more sheltered trails.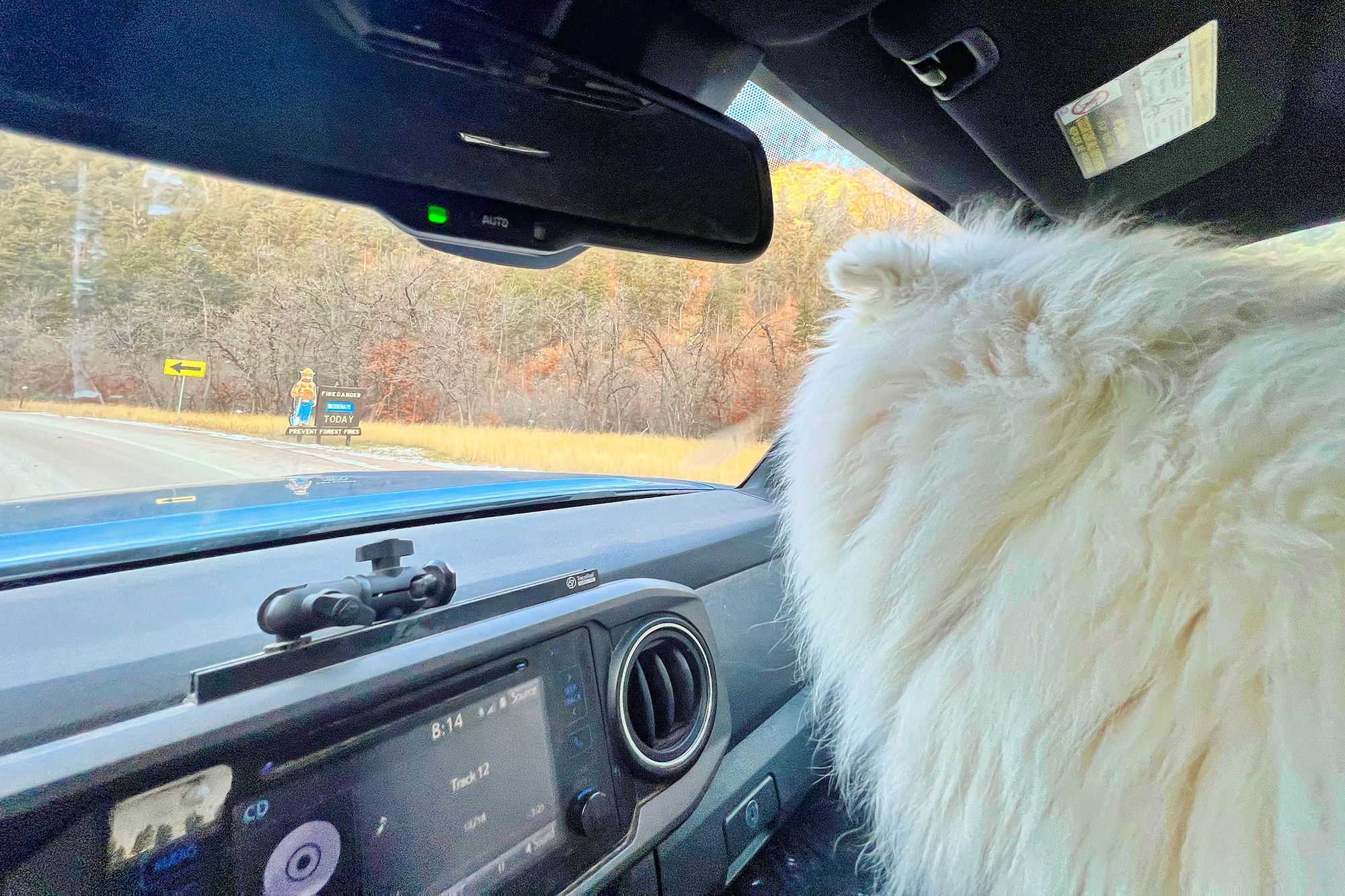 We were going around 40-50MPH on the windy road when the deer (a big multi-pronged buck) came running fast out of the trees on the right. I first saw him at the same instant we hit him.
Parts flew in the air and there was suddenly a loud scraping noise from the front right tire, but the airbags didn't deploy and I managed to pull off the road on the right and turn on the flashers. We hadn't seen another vehicle since we left Spearfish up the road, and no other vehicle came by for the next few minutes, either.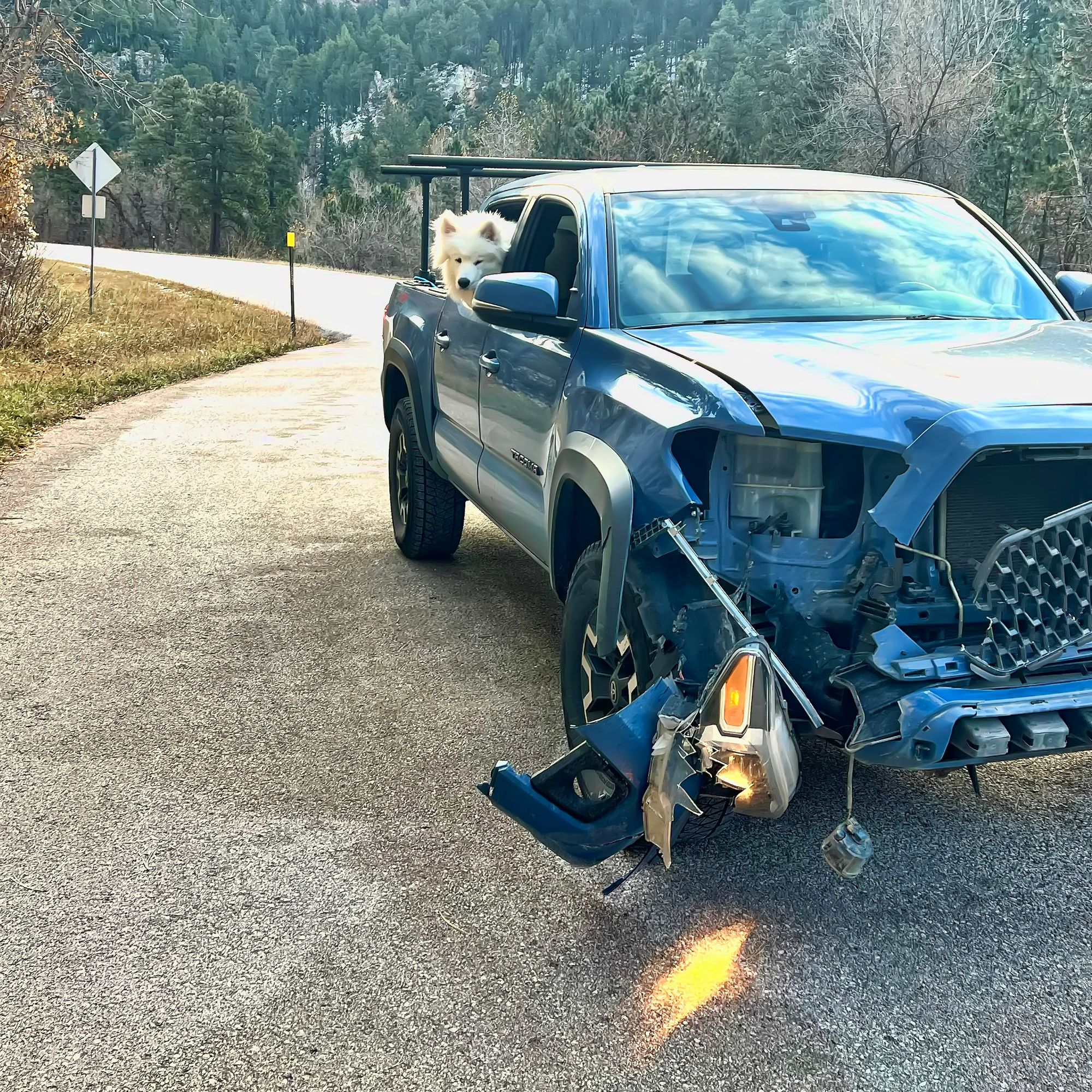 I removed everything that was scraping the tire, then turned around and picked up the front bumper and some other parts back at the point of impact. The tire and radiator weren't leaking, so we headed up the highway back toward Spearfish, just a few miles away.
On the way back to town, I was thinking about the fact we didn't have a headlamp and shouldn't be on the highway after dark. It was 8:00AM and we were 500 miles from home, so we could get home by darkness (a little after 6:00) if we got moving ASAP, but I wasn't sure whether things were safe for highway driving.
As soon as we got into cell coverage, I called a local repair shop and made arrangements to come by to get an expert opinion on that. He looked it over (thanks, Dale!) and said I should be able to get to Butte fine.
We got on I-90 with the wind whistling through the gaping hole in the front of the truck. At the first rest area west of Spearfish, Isaac ate breakfast and I cut up some piece of rope to tie off all the parts that might come loose while we were driving.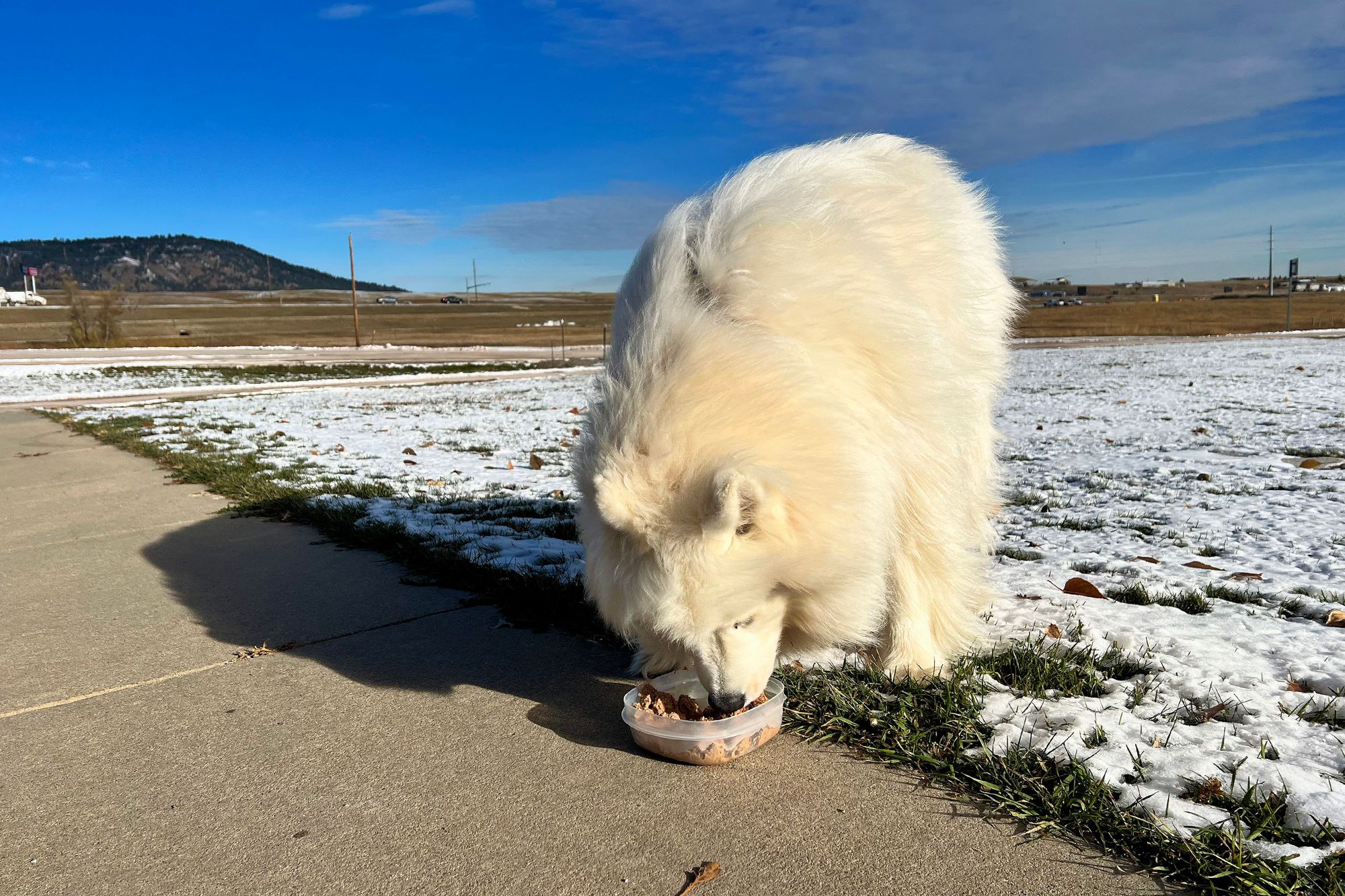 We got back on the interstate and drove across the border into Wyoming, then near Sundance something shifted and started dragging on the tire again. So we stopped on the side of I-90 in the snow, and Isaac watched while I used some more rope to make things more secure. That seemed to do the trick, and we had no further problems between there and Butte.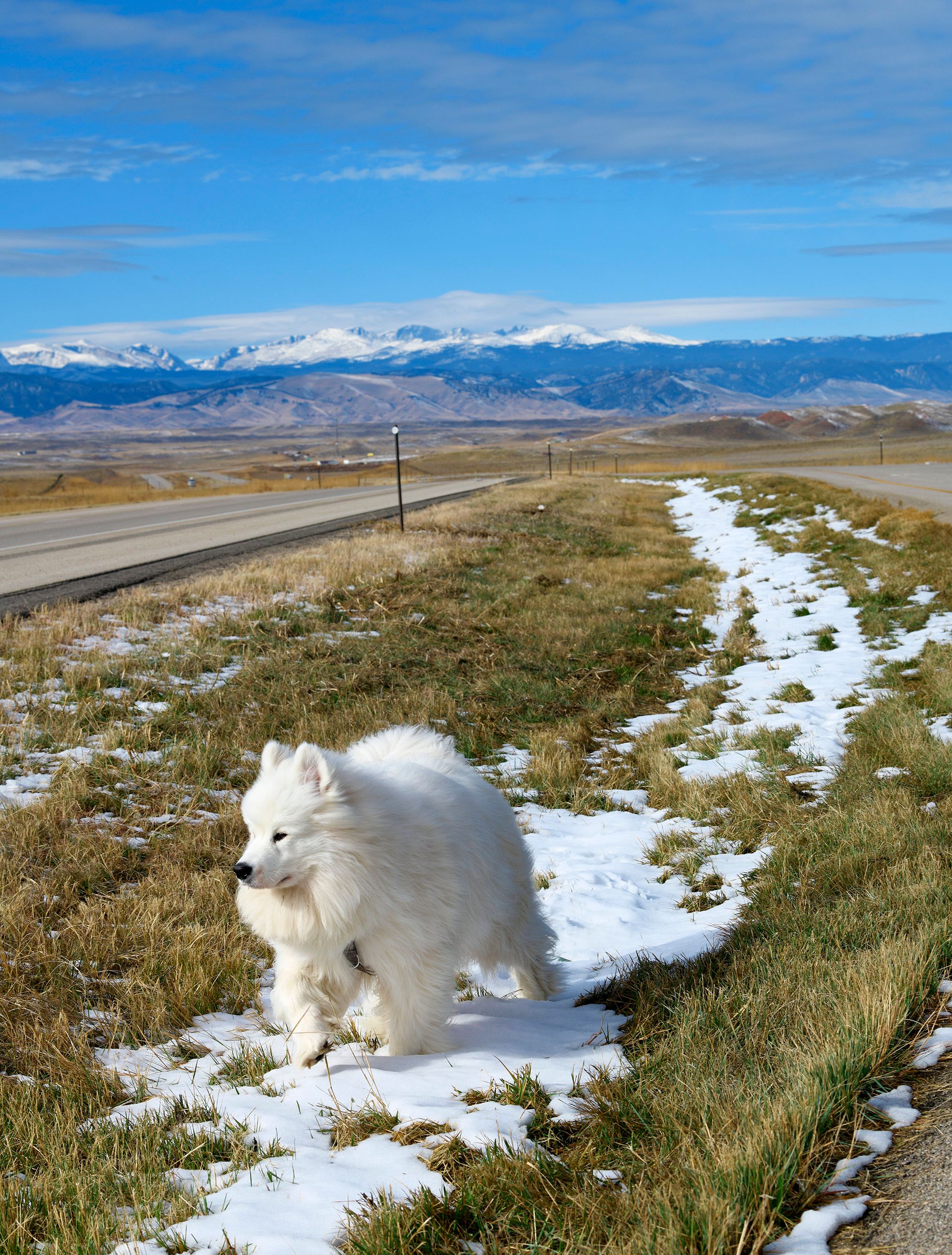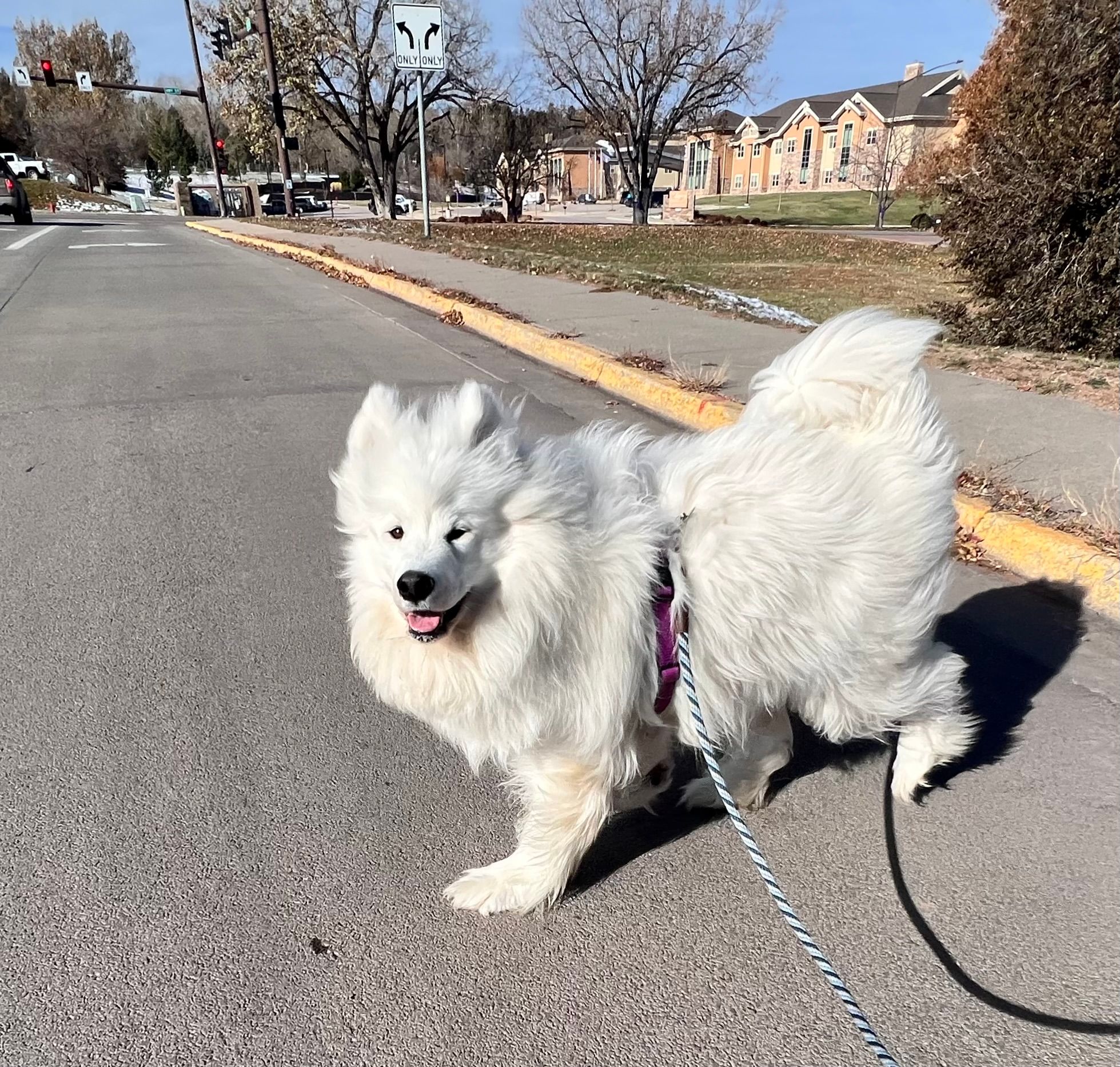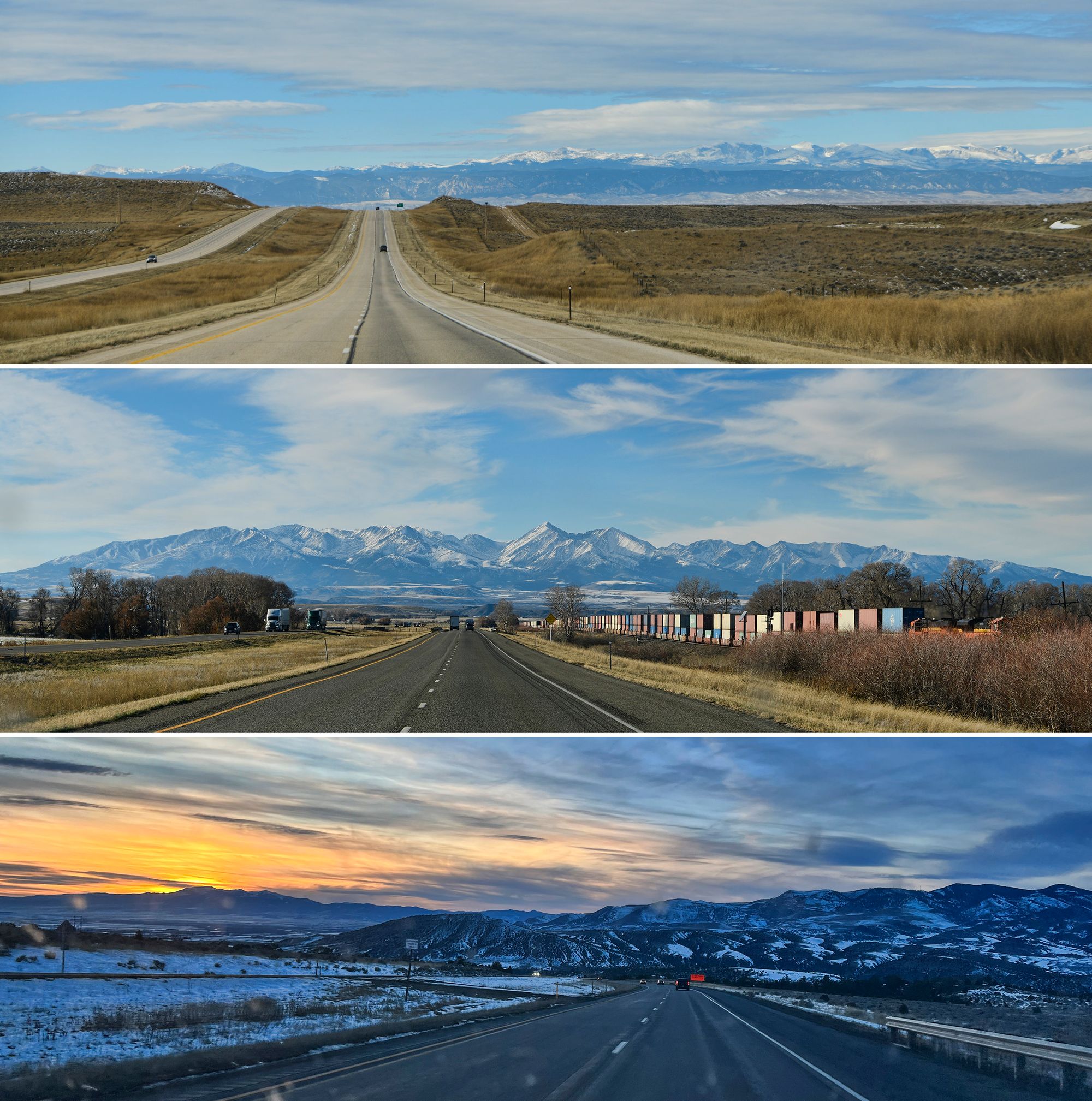 We stopped for gas at the truck stop on the Crow Reservation, and saw little native kids dressed up as trick or treaters. Oh yeah, it was Halloween!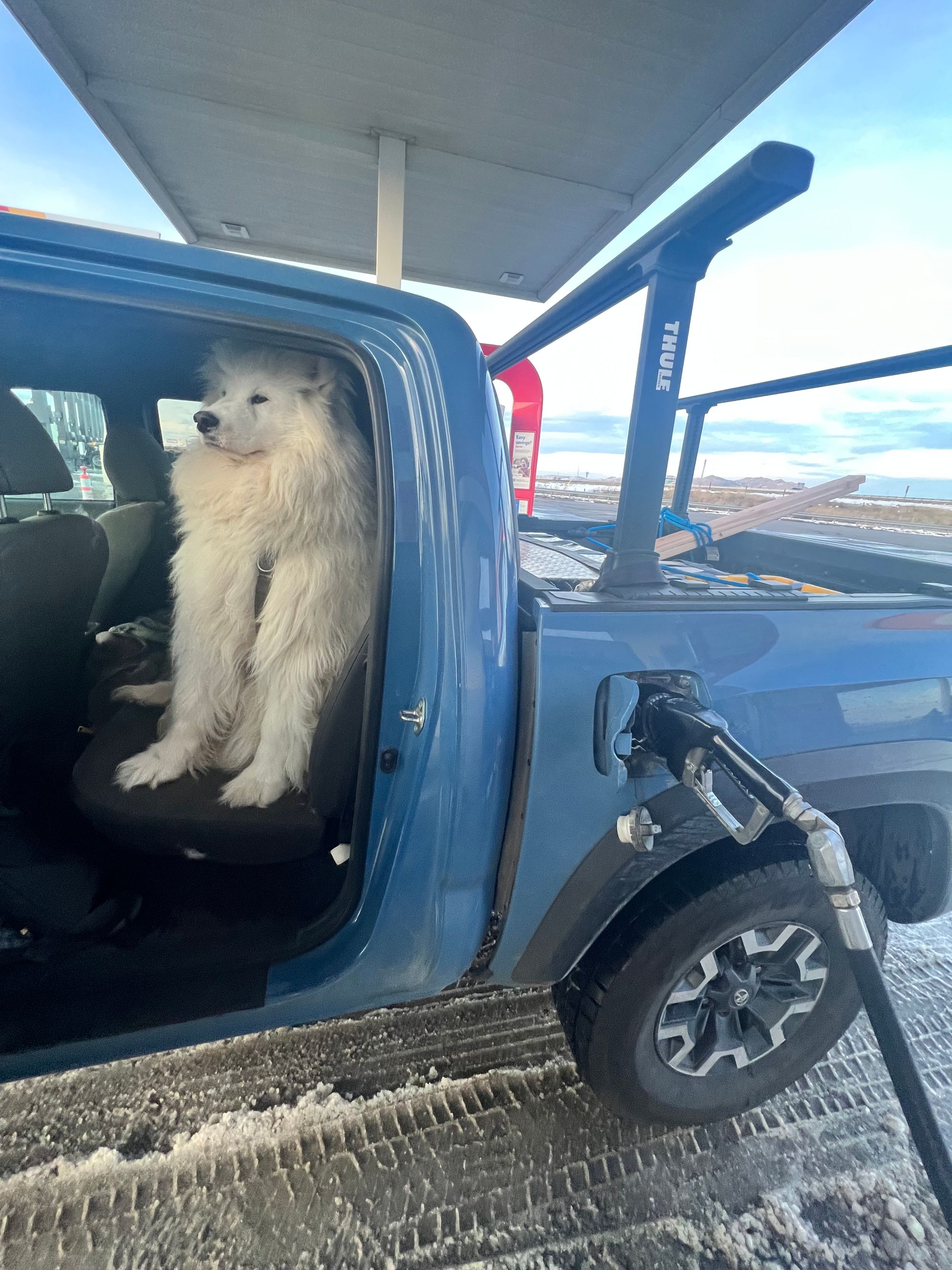 We finally arrived in Butte just as darkness fell. Our street was crowded with trick or treaters, and Isaac was fascinated to see so many people on the street.