Farewell, Facebook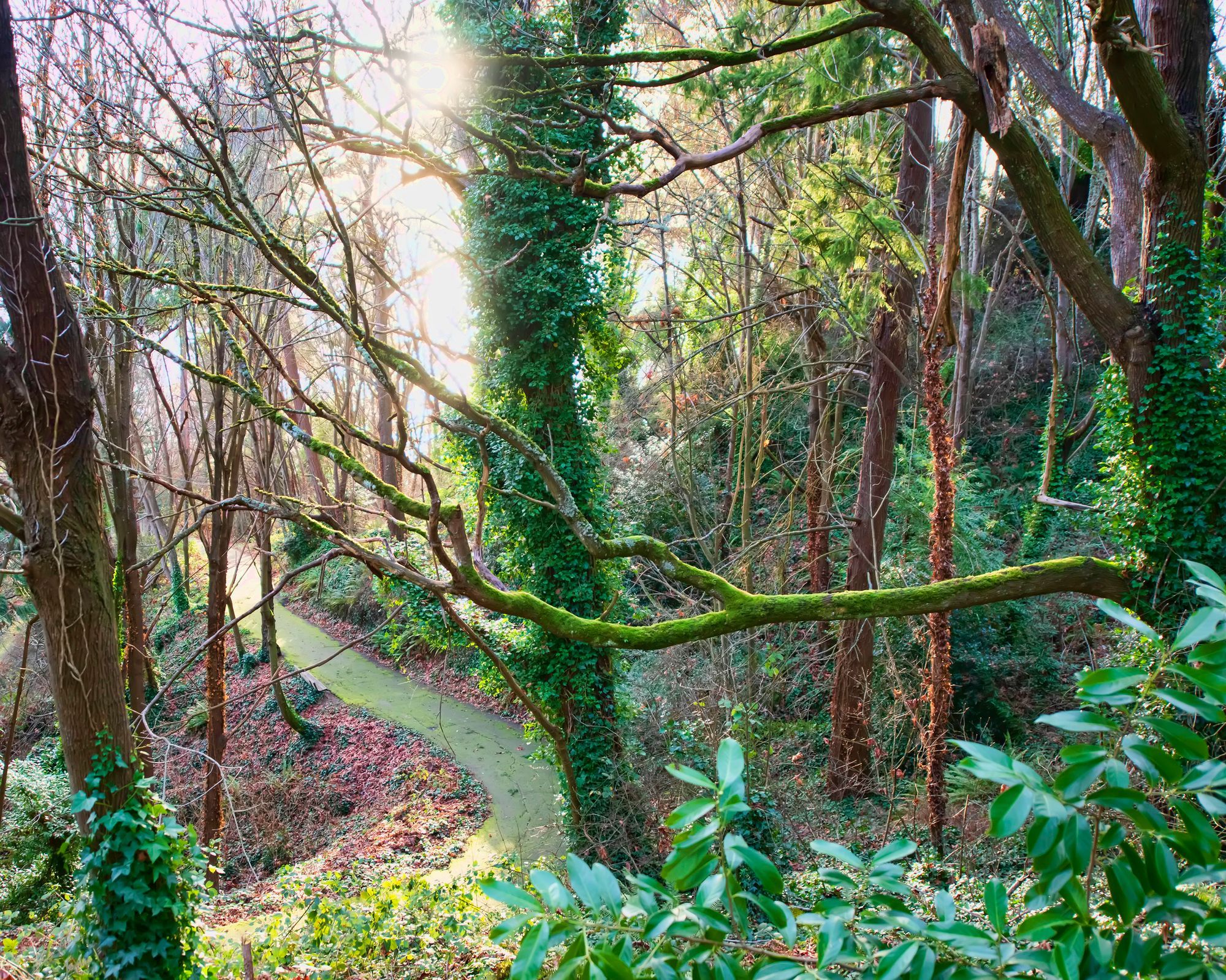 After an amazing 2018, I have big plans for New Year's Eve: I'll be deleting my Facebook account at the stroke of midnight (PST) on Monday, 12/31/2018.
UPDATE: I deactivated my account rather than deleting it, because I learned that deleting would also delete all of my posts on the Jamie Samoyed page.
My first Facebook post was October 3, 2007, and in the 11 years since that date I've posted 11,380 photos on my timeline, and have sent or received 1800 private messages. I've also posted 37,613 photos on the Jamie Samoyed page since we launched that on May 3, 2010.
That's an average of 15 photos per day, 7 days a week, for over 8 years. In the last few years, there have been many days on which posting and responding on Facebook was the single most time-consuming activity of my entire day. In the next few years, I'm looking forward to spending that time on more fun with Megan and the dogs, more reading and writing, more working out, and many other things.
I've shared a few thoughts below, for anyone who's curious about the details. This post was hard to write, because I found myself thrashing back and forth between a short sweet "I'm out" version and a long boring ramble that even my own mother would struggle to find interesting. This is the in-between version, and I'll feel I hit the sweet spot if some find it annoying because it's so tedious and self-centered, while others find it annoying because of all the questions it leaves unanswered.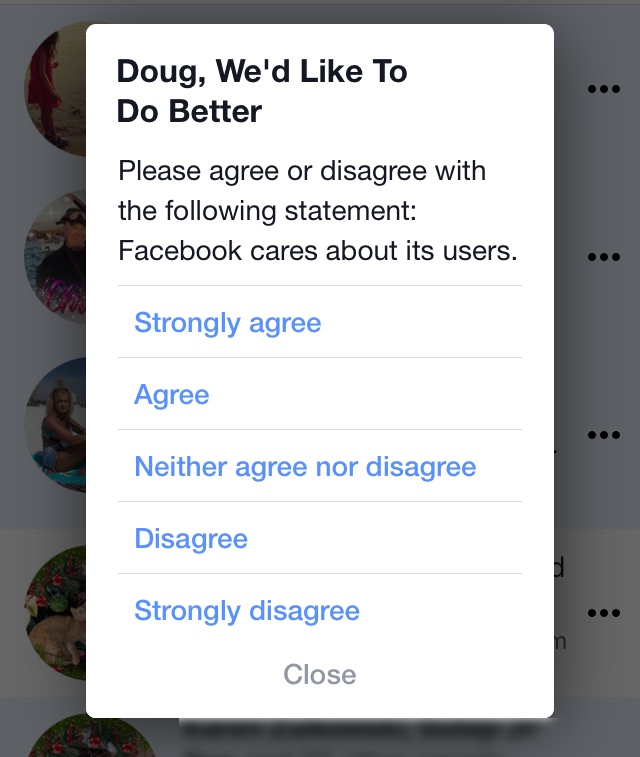 But ... why?
A few years ago, I posted a few times about having lost interest in Facebook. Then I decided I wasn't ready to actually do anything about it quite yet, mostly because of Jamie's page, so I made a commitment to myself to just STFU until it was time to do something. Earlier this year, the timing felt right, so I decided to wait until after my Antarctica trip. Now I've backed up my data and am ready to move on.
My decision has very little to do with the steady drumbeat of Facebook's ethical scandals that have come to light. Rather, it's one of several steps I've taken this year to change how I'm spending my free time, including changes to some volunteer activities and commitments, contributing to a book on machine learning that will come out next year, and a few other things. Fundamentally, I'd like to spend the next decade on fewer and larger creative projects, rather than dribbling away my time and energy on little social media posts. I'd also like to have complete control of the organization and presentation of my own content going forward, as I did before Facebook came along.
I've always been inclined to throw myself into my hobbies with reckless abandon, to a greater degree than most people seem to do. As one of many typical examples, I don't know anyone else who has quit a full-time job to free up more time to play video games. Facebook has been that obsession for me at times, and I've had a blast with it. But just as I've walked away from video games, music, golf, and other hobbies with no regrets, having taken them up "like most folks take up heroin," as somebody once said about my approach to golf, I'm going to walk away from Facebook with nothing but fond memories, eager to move on to new obsessions that I'm not even aware of yet.
Many people have made my day on Facebook, countless times. Both in their own posts, and in their comments on my posts. Thank you all! You know who you are, and I'm grateful.
Sharing experiences online
I've been sharing experiences online since November 20, 1996, when I posted a grainy photo of my Malamutes on my first web site at http://enteract.com/~miacis. I've been posting content online ever since, both for fun and for work. The platforms come and go, but I'll keep telling stories and sharing things I find interesting.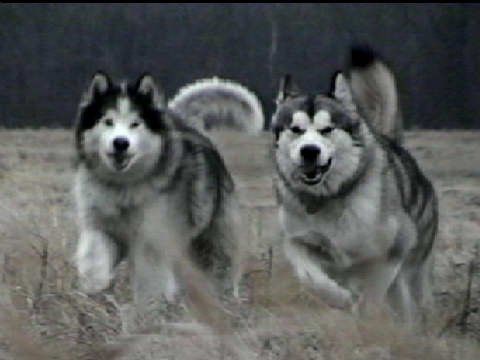 Going forward, here's a quick summary of where I'll be sharing my experiences online: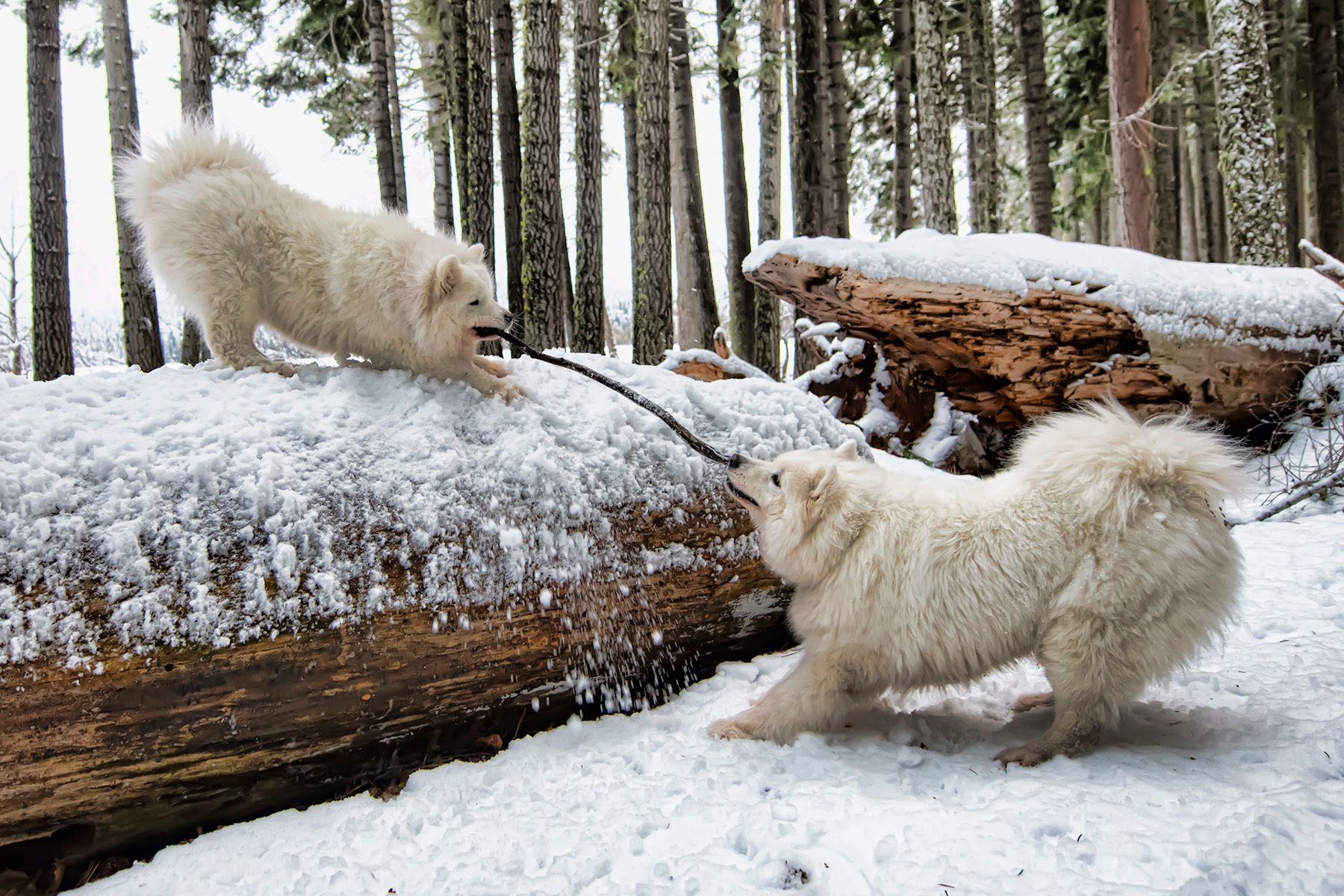 Jamie's page
And then there's the Jamie Samoyed page. His page is the only reason I didn't delete my Facebook account years ago, because my feelings about that are a bit more complicated.
We're keenly aware that there are people who've paid close attention to Jamie and Alice since they were pups, and many of those people aren't in a position to have a dog themselves but they've essentially adopted Jamie and Alice (and/or Ike and Murg) as their beloved pets. After tens of thousands of photos and daily interactions over many years, those people have a true emotional bond with our dogs. They love them as we do, and that is something I never really thought through when I first started posting so many photos on Jamie's page. I want to be respectful of those feelings, and I am grateful for all the people who've been so supportive of our life with Jamie and Alice.
But I also want to stop spending time on Facebook. Not stop spending so much time on Facebook, but stop spending any time on Facebook. I know that will mean disappointing some people, and I'm ready to accept that and get on with my life.
Megan is still an admin on Jamie's page, so we'll be able to post there occasionally. And we will, especially if Jamie and Alice travel to interesting places. But it won't be daily updates like in the past, covering their day-to-day activities. Those days are over.
Here are a few additional details for Jamie and Alice's friends:
If Jamie, Alice, Ike, or Murg have any life-changing events, we'll post about it on Jamie's page. So you don't need to check in with us to ask whether they're OK – the answer is always "yes, they're fine," or we would have said something.
Murg's page will still be around, and similar concepts apply.
We've never paid much attention to private messages to either Jamie or Murg's page, and we're even less likely to see those going forward.
All of the 36,000 photos on Jamie's Facebook page will remain there, and you can search them via Facebook's search functionality. All of the best photos are also on Flickr (and that's a bit easier to search by keyword, in my opinion).
Finally, I hope fans of Jamie and Alice will keep in mind that these changes mean we'll be spending even more time giving them the best possible life we can. From their perspective, 2019 will be a year of a little more pack time in the great outdoors and a little less time sitting around listening to the click of my laptop's keyboard.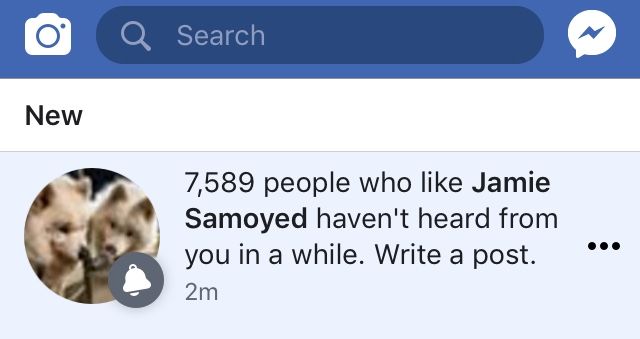 Deleting a Facebook account
For anyone else who's interested, here are a couple of things to know about deleting a Facebook account.
First, and most importantly, you can download all of your Facebook data at any time. That includes all of your posted photos, the text of your posts, all the comments from your friends, and many other details. You request the data, and then a link is emailed to you, where you can download a ZIP file of everything. I requested all of my data yesterday, and received the email with the link a couple of hours later. If you'd like to get your data, search for "download Facebook data" or try this how-to page.
Another thing to know is that you can either deactivate your Facebook account or delete it. A deactivated account isn't publicly visible, but all the posts are still there and you can re-activate it at any time. I'm choosing to delete my account, as covered here.
Keeping in touch
I'm not going away, I'm just deleting one of many social media accounts I've created over the years. You can always reach me as dmahugh on Twitter (my DMs are open), or the same alias at gmail for personal email, or at microsoft for work-related stuff.
Thanks so much to everyone who has made Facebook so fun, interesting, comforting, and satisfying to me at times! I hope our paths continue to cross, online and in real life.