Diamond Butte Lookout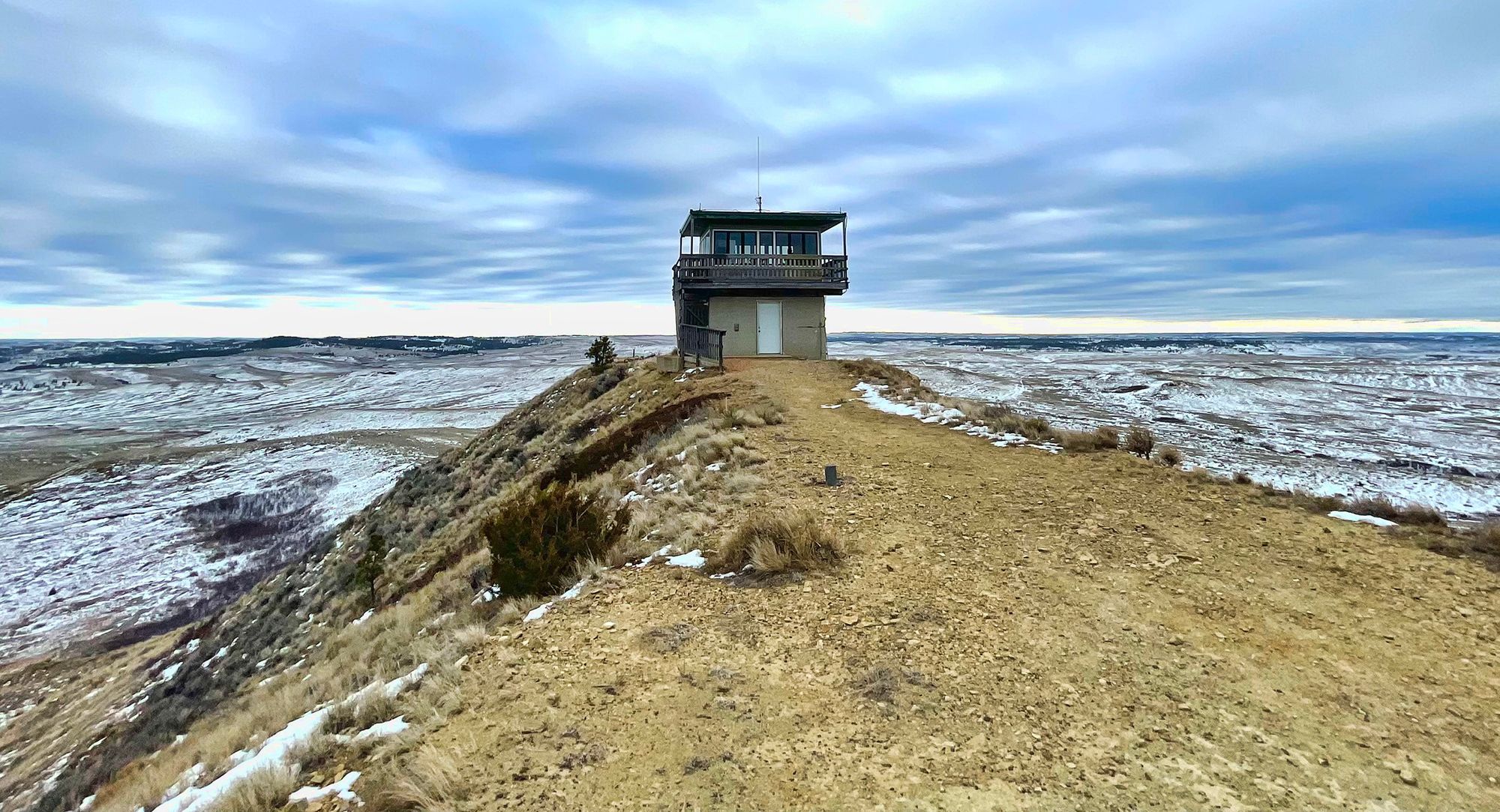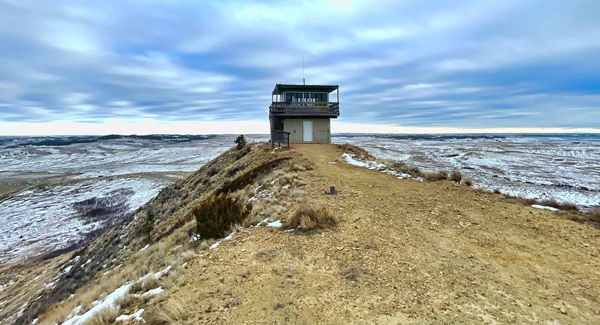 Diamond Butte Lookout is a fire lookout in southeast Montana, about 40 miles from Broadus. The structure was originally located at Yager Butte, but in 1958 it was moved 20 miles south to Diamond Butte, where it was an active fire lookout until 2001. It's available as a rental, and we stayed there on the nights of December 24 and 25, 2021. You can find more information about the lookout, and/or book a rental, at the Recreation.gov website.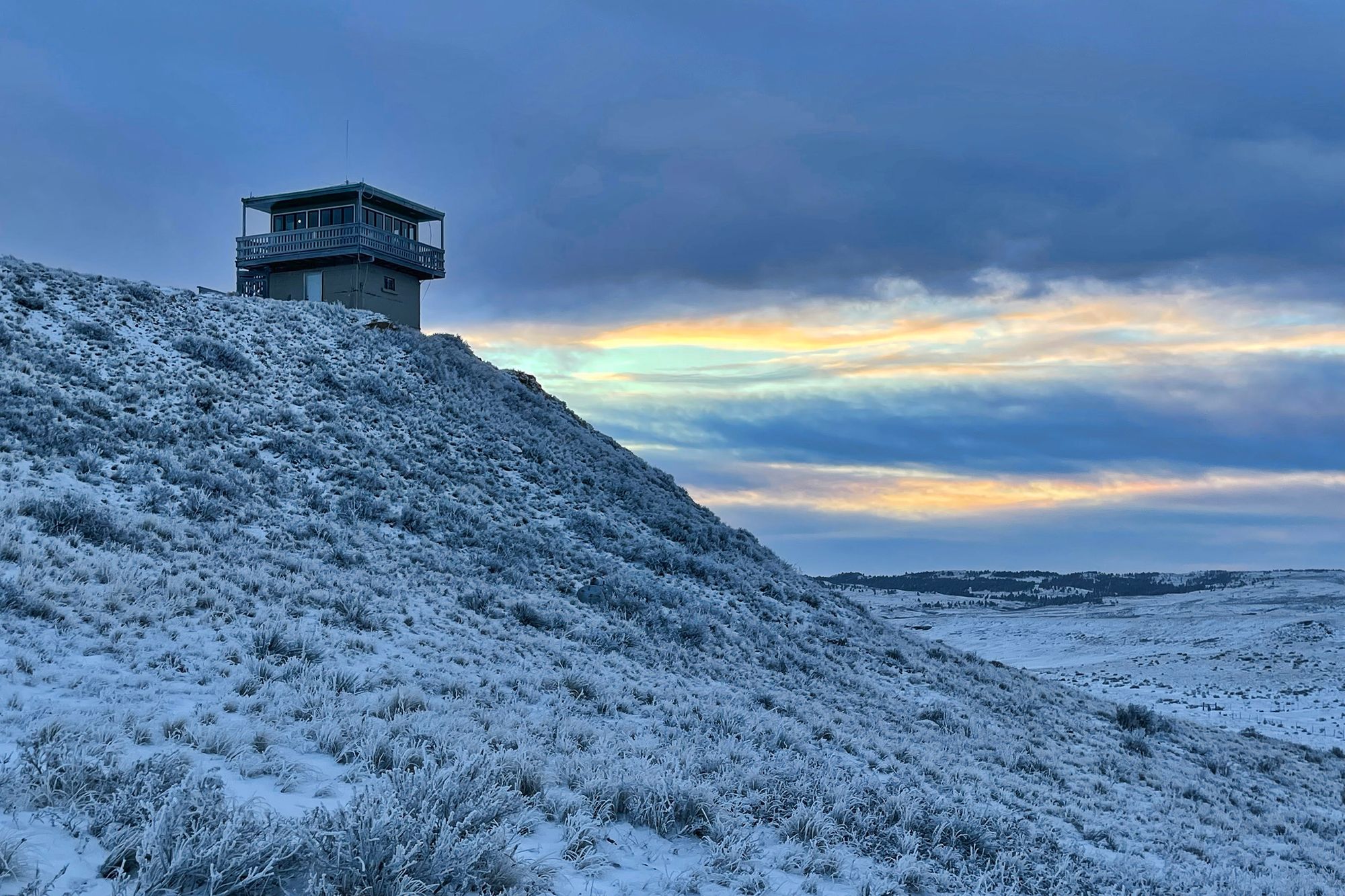 Getting There
The route on the rental web site involves multiple small roads and turns, and takes you south of the lookout and then back north to it. We took the more simple and straightforward route: from Highway 212 turn south on Sonnette Road about 24 miles west of Broadus, and then take Sonnette Road south ~25 miles. You'll see the lookout on the left from a mile or two away, and then you turn left on clearly labeled Diamond Butte Lookout Road.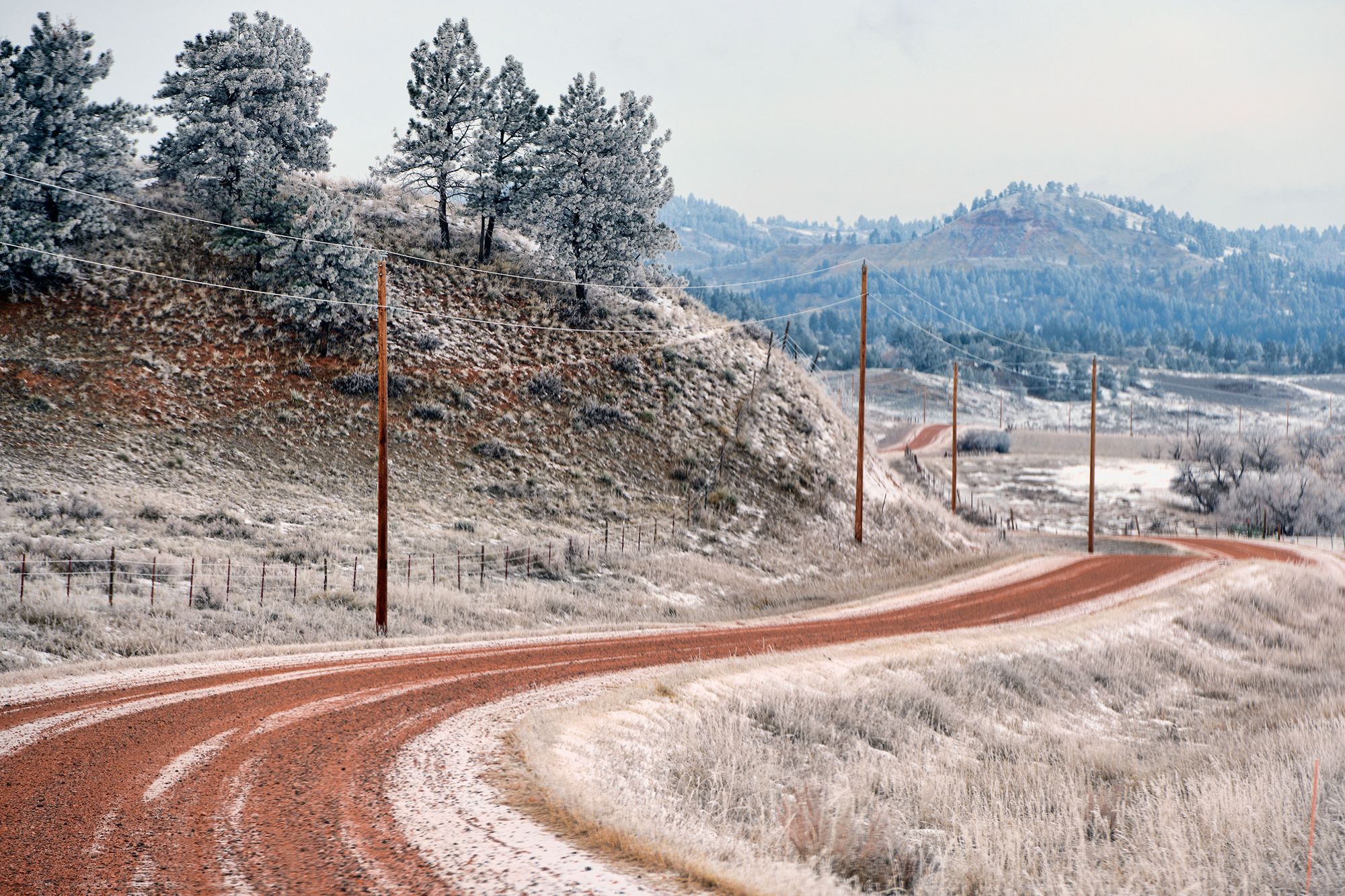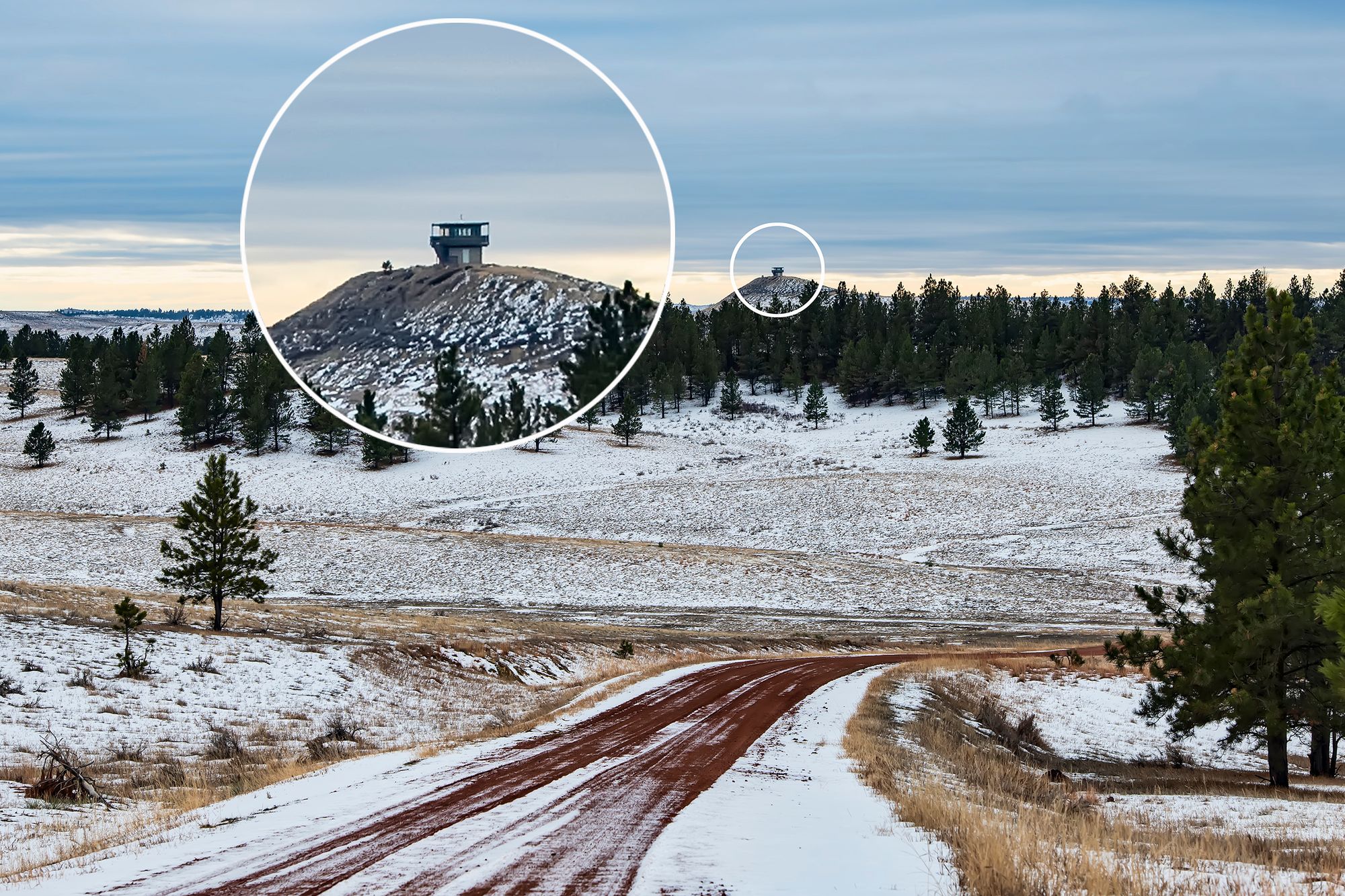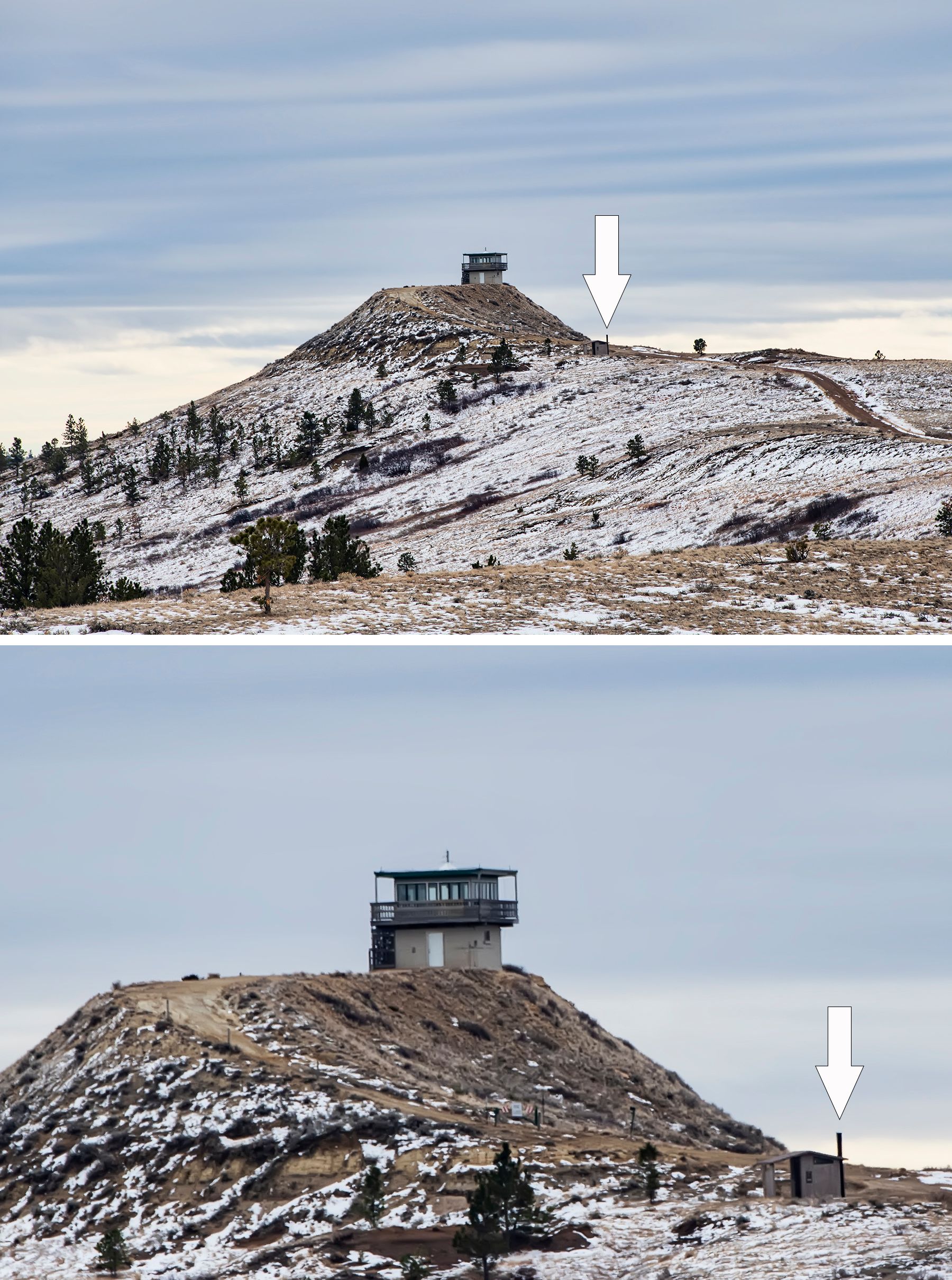 Pluses
If you're looking to get off the grid, Diamond Butte is great. The only other buildings nearby are at a ranch a few miles up Sonnette Road, and in two days and nights stay there we never saw or heard evidence of another human in the area except when we took a drive into Broadus.
"Off the grid" is a bit of a misnomer, in that there is intermittent cell coverage. We found it would come and go, but we had good enough coverage to upload a few photos a few times.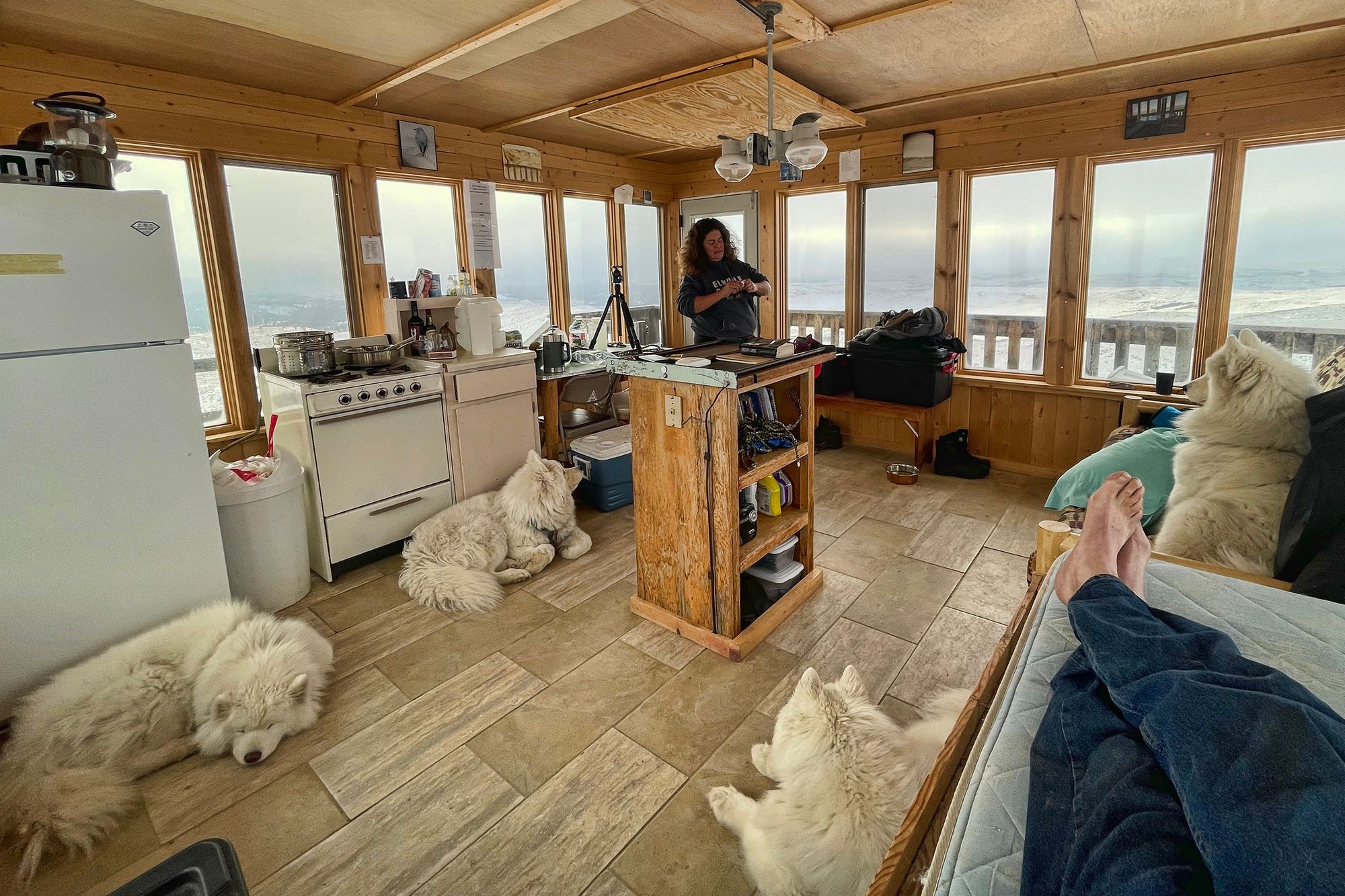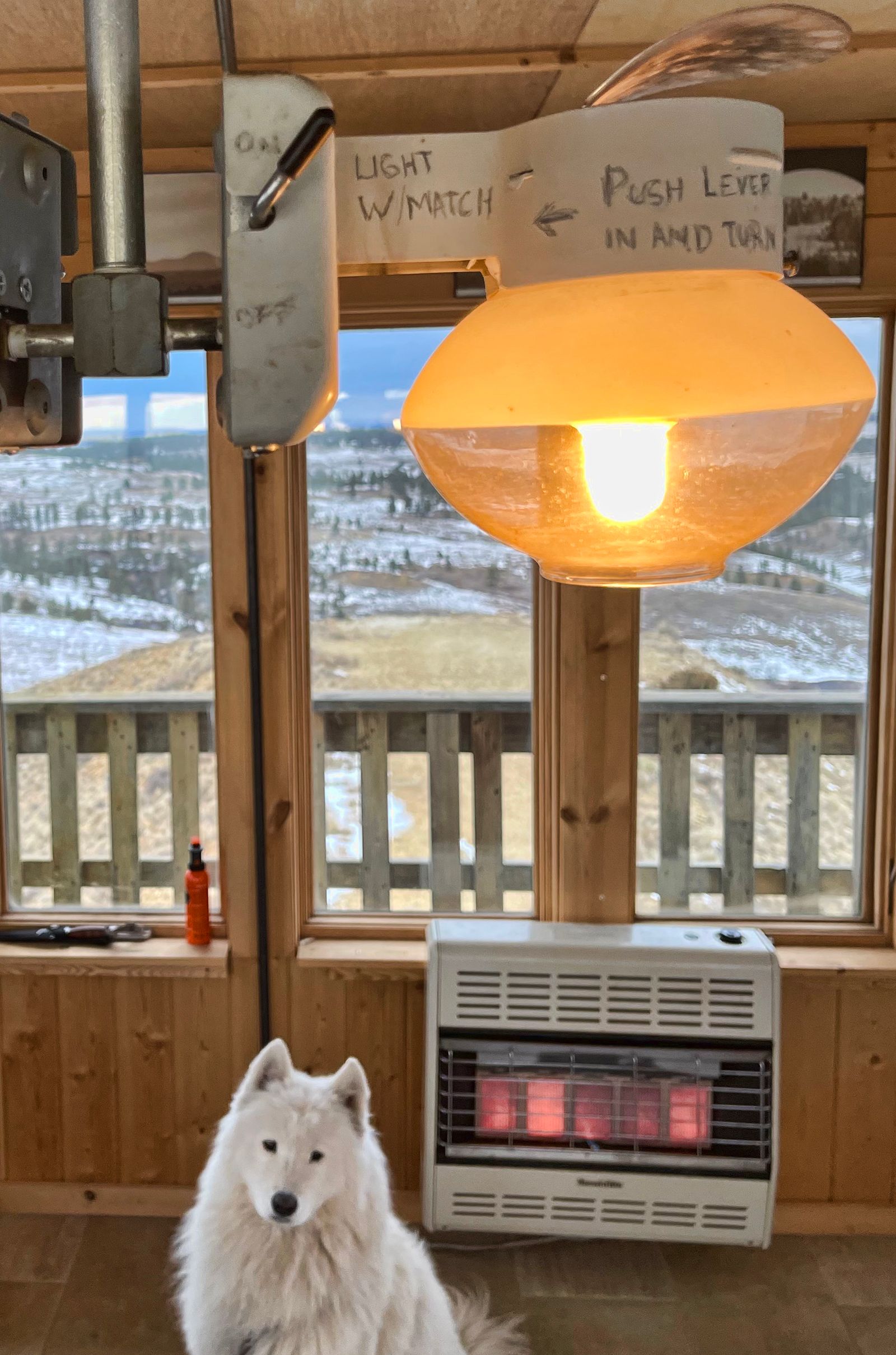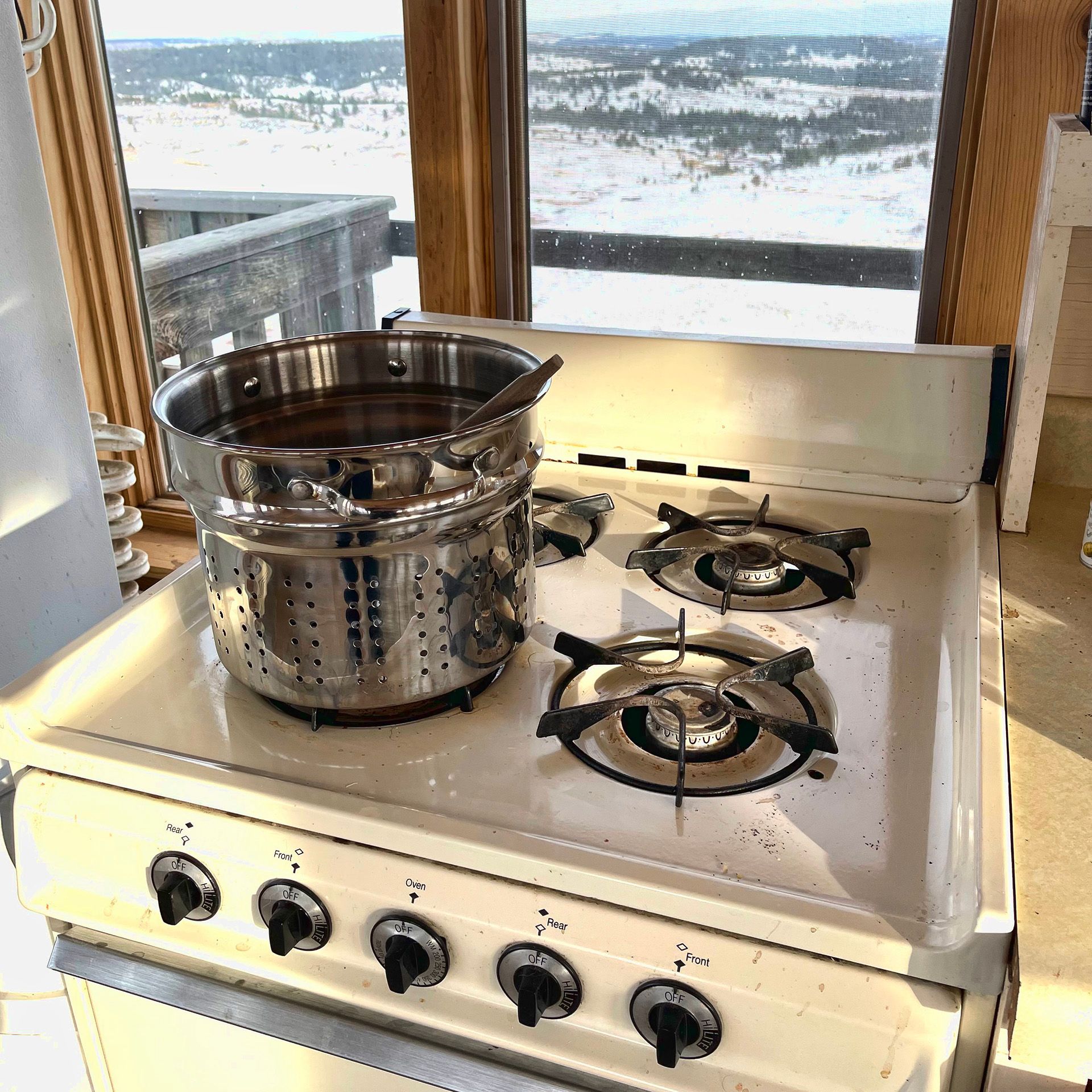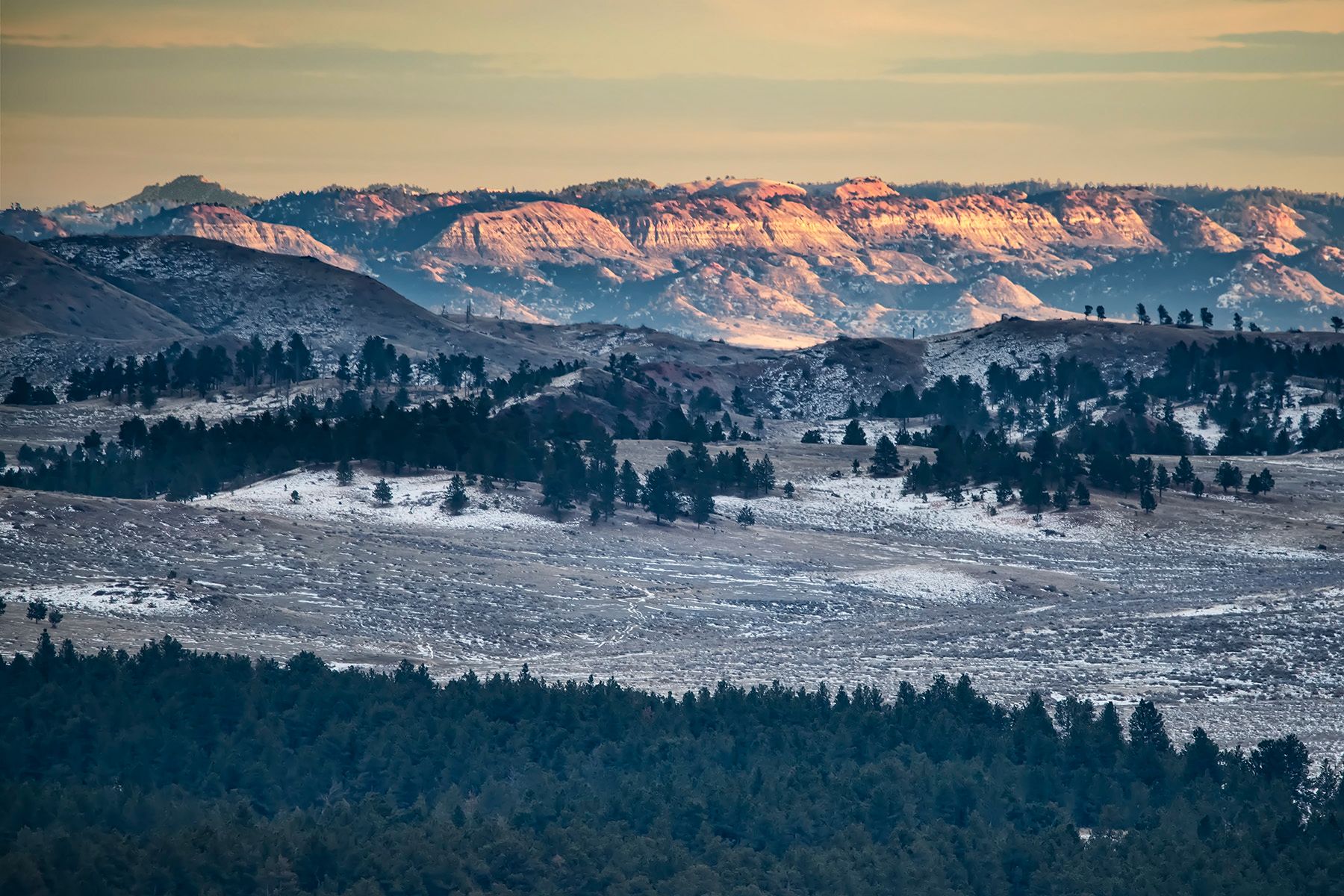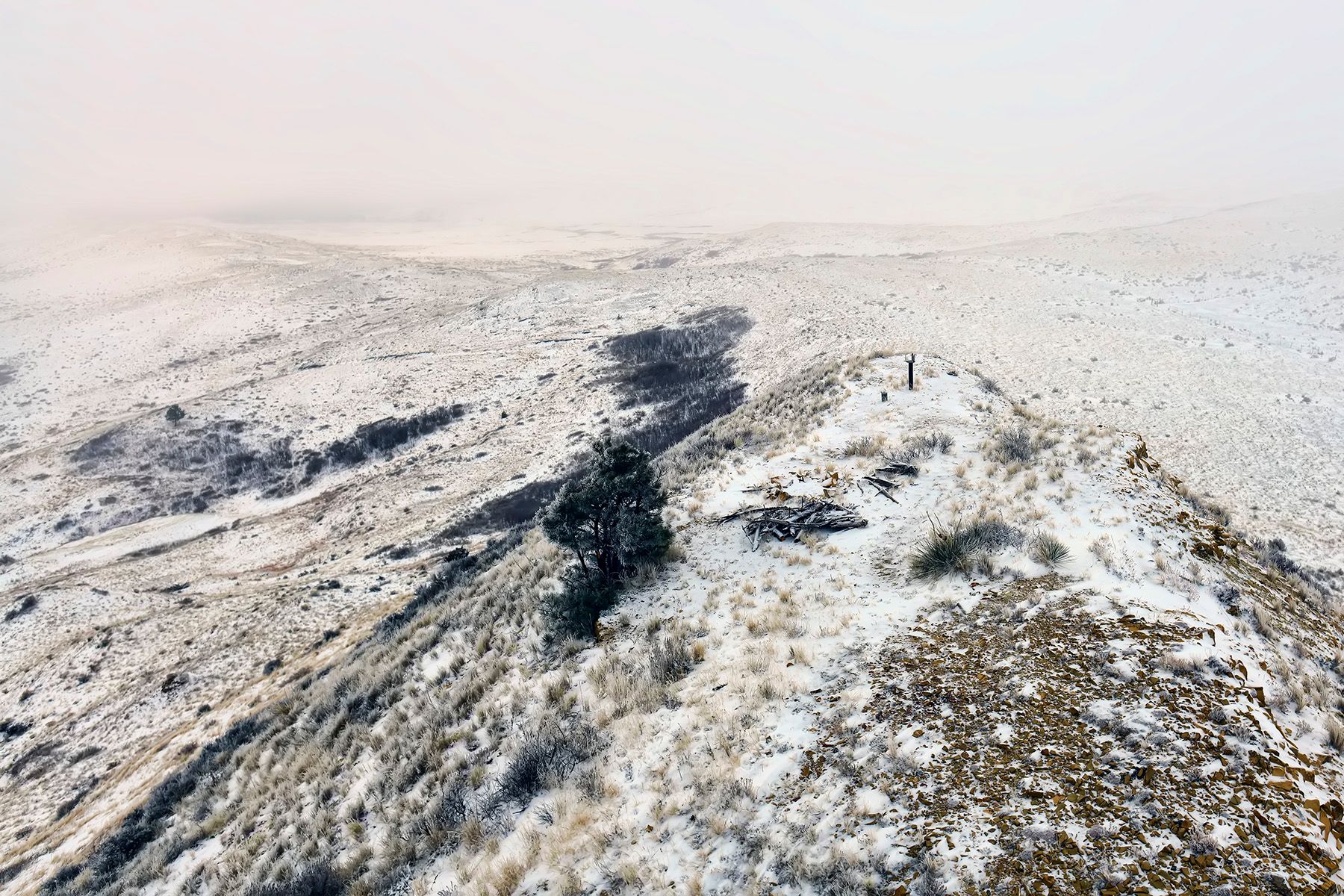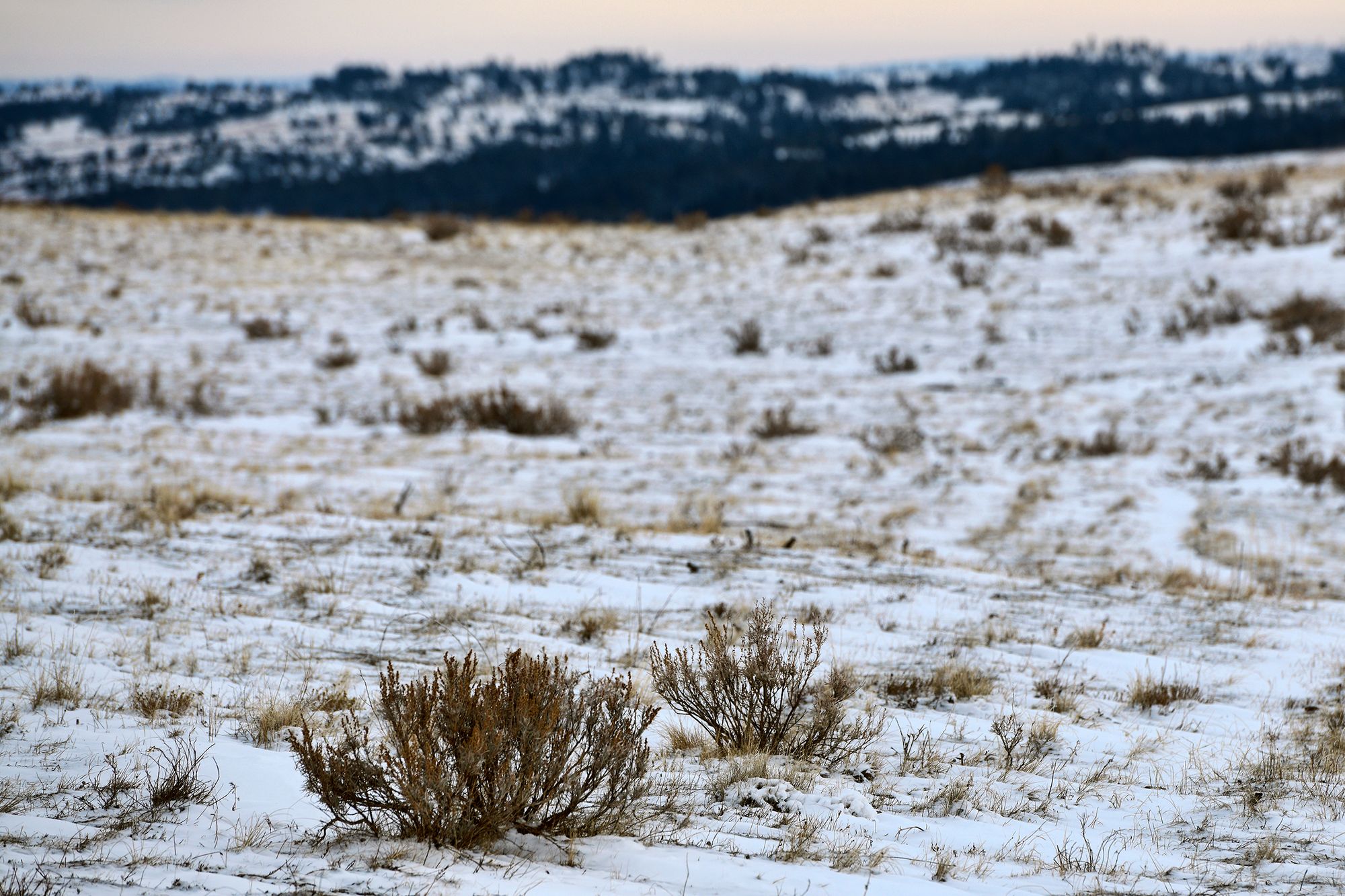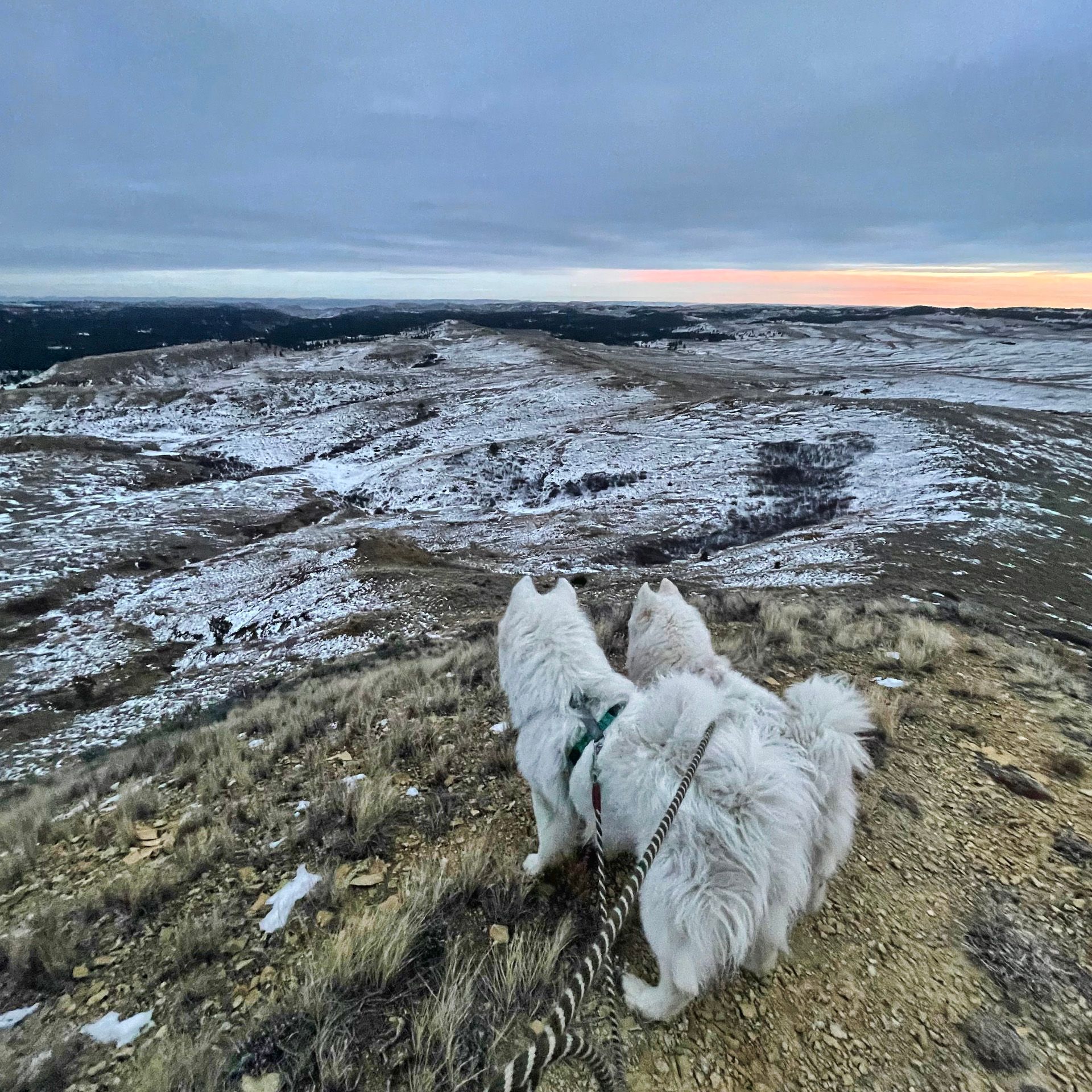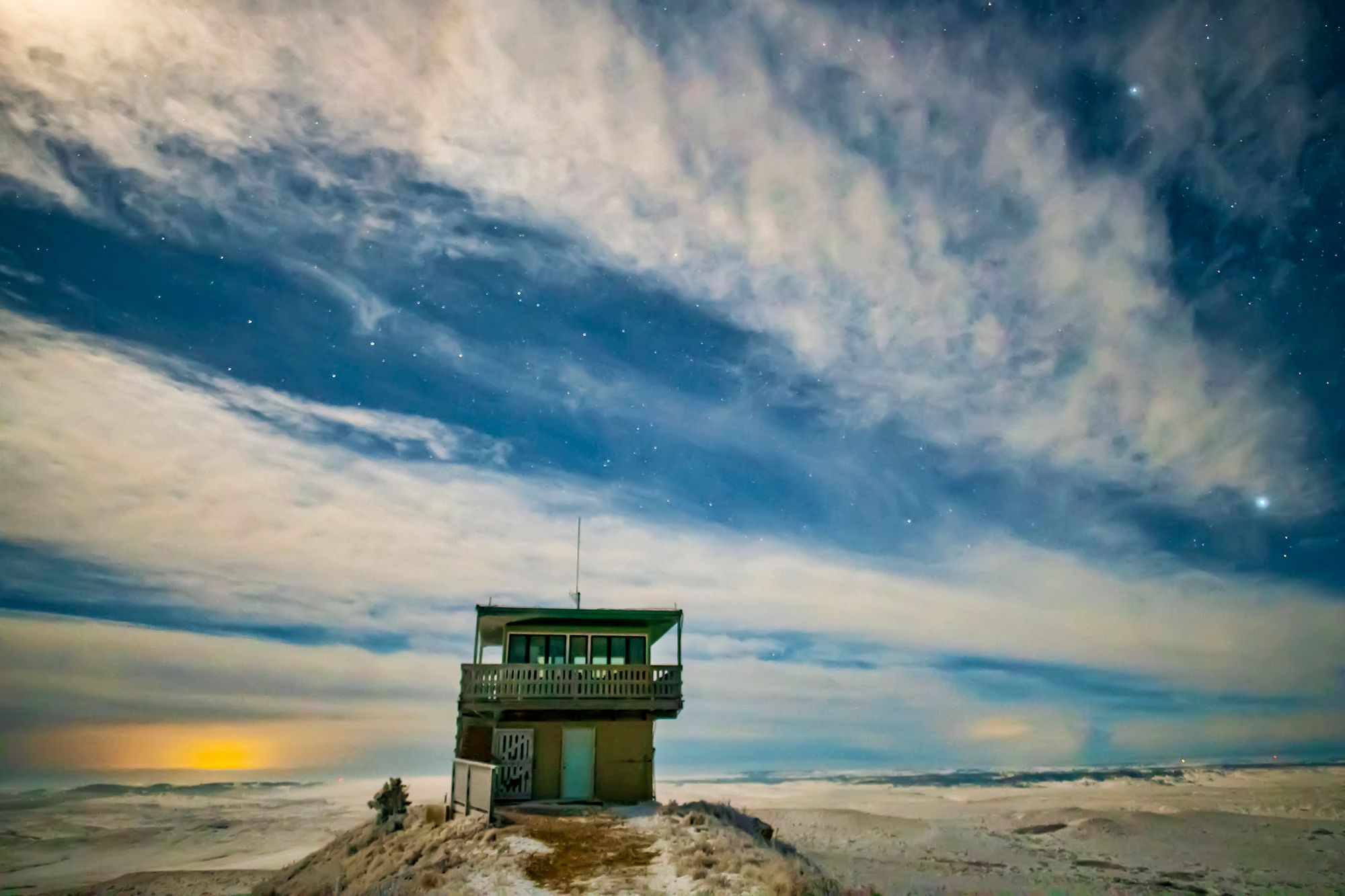 Minuses
The biggest minus at Diamond Butte is the steep little hill between the tower and the parking area and toilet. And it's also a very exposed spot that gets a lot of wind and cold and snow. It never dropped below 10 degrees while we were there, but the forecast low for the night after we left was -8, with -17 in the forecast later in the week. Add some wind and that's dangerous cold, with the nearest hospitals (Billings, Montana and Gillette, Wyoming) several hours away on winter roads. It's not a place for the unprepared or careless.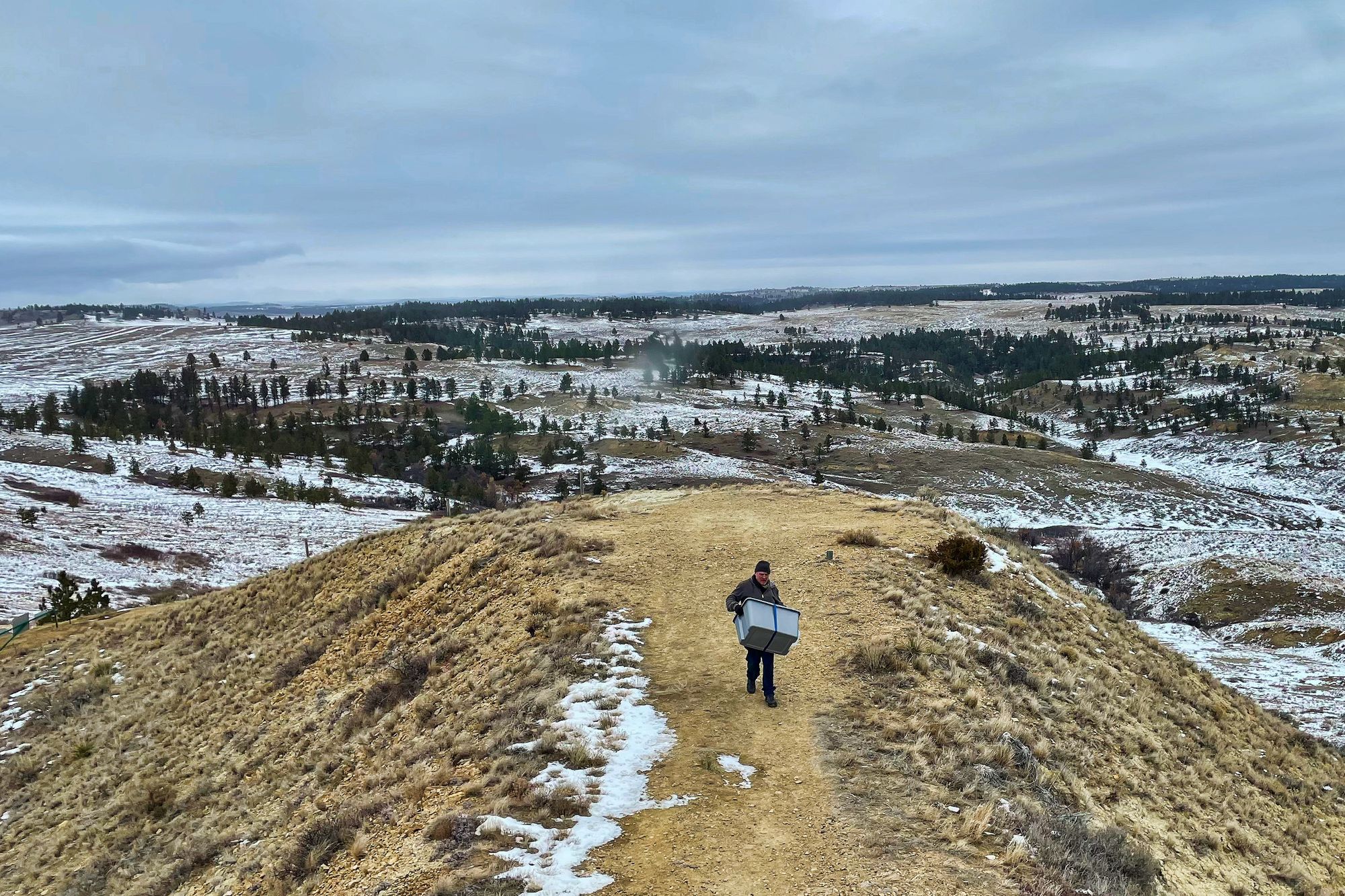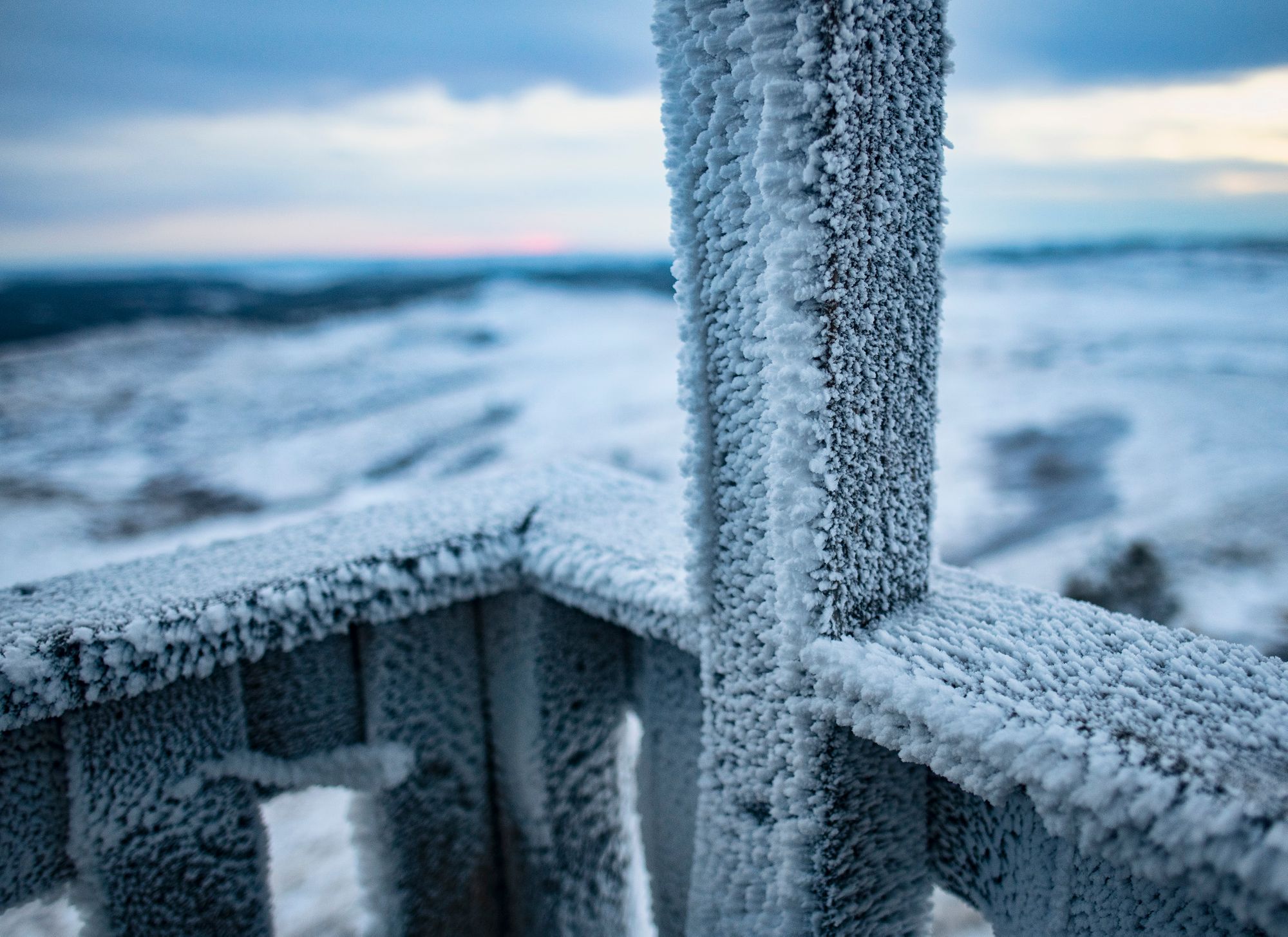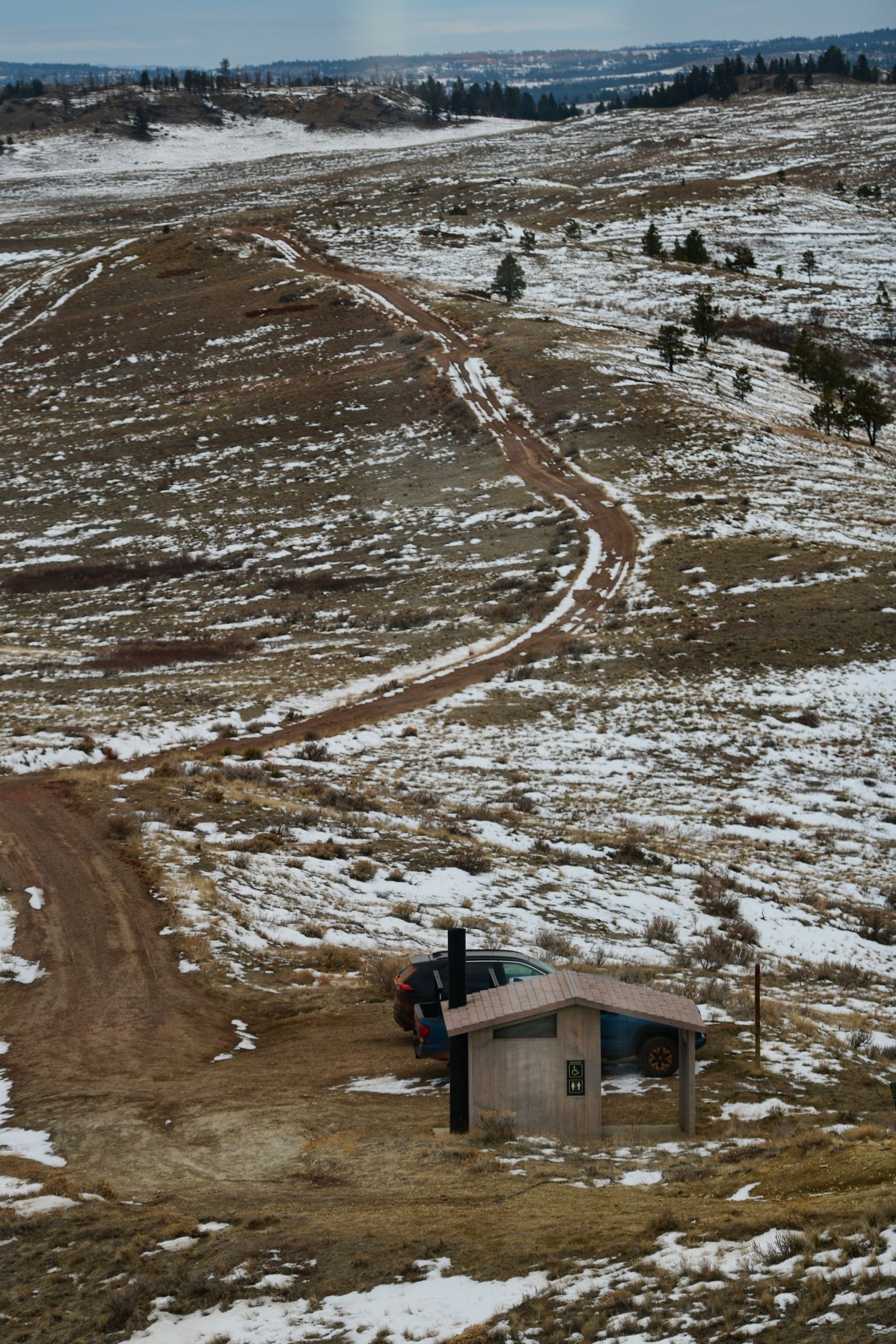 Going Back
We enjoyed our stay, but going to the bathroom was a bit brutal at times when the wind was strong with snow and sleet. So we've booked another visit in late spring, when the weather should be milder, and if we're lucky maybe we'll have clear skies for some night photography far from light pollution.